Physical therapy is one of several different medical professions that someone can choose to practice when they get involved with healthcare. When you work as a physical therapist, you are treating individuals through physiotherapy. Your goal is to help someone reduce their pain levels, recover from an illness, or heal from an injury that caused him to lose mobility or function in one of their body parts.
During your training as a physical therapist, you are taught a variety of exercises and techniques which can help treat each affected area of the body. You will learn about kinesiology, physics, human biology, and much more.
You must complete a graduate degree in physical therapy before you can work in this profession. It is also mandatory for you to take a national exam so that you can earn a license to practice in this field. Once you have reached that stage, these are the pros and cons of being a physical therapist to consider.
List of the Pros of Being a Physical Therapist
1. You can earn an excellent salary with your work as a physical therapist.
The exact amount you can earn in wages while working as a physical therapist depends on your geographic location, overall experience, and the demand levels for your services in your community. Data collected from across the United States shows that the median salary for this position in the healthcare industry is about $82,000 per year. You can push your earnings higher by practicing a specialty or working a side hustle since the scheduling demands for your services are usually quite reasonable.
2. You get to be in charge of what your schedule looks like each day.
Most physical therapists work independently, which allows them to create a calendar for their appointments that works with their overall schedule. Although this advantage does not apply in clinical or hospital settings, owning your own physiotherapy business gives you a lot of flexibility without compromising the amount of income that you can earn. That means you can put in four hours per day and potentially earn the same amount of another career where eight hours each day is mandatory.
3. You have almost limitless job opportunities available to you.
With the concepts of automation and artificial intelligence looming in the future, there are many careers where people are rightly concerned that their employment opportunities could be limited or gone in the next few years. Physical therapy is not threatened by the higher levels of unemployment or replacement when technology comes into the picture. This career option will give you secure employment because there is a growing demand in healthcare for the services.
Even if there are some functions of physiotherapy which can be automated, the programming consultation and personal evaluation must come from a place of experience. As the levels of certain diseases like diabetes continue to rise as well, there will be a greater need for a physical therapist to help solve individual mobility issues.
4. You can work in a variety of different places.
When you pursue a career as a physical therapist, then you have an opportunity to work in a variety of locations. Physiotherapy is needed in hospitals, clinics, schools, assisted-living facilities, nursing homes, fitness centers, and rehabilitation centers. You can also choose to open an independent practice to work for yourself. This advantage means that you can choose to work wherever it is most convenient for your needs.
At the same time, you will get to interact with different kinds of people, from children to adults, who are all suffering from different conditions. This combination of experiences can help you to develop the skills which are necessary to take your work as a physical therapist to the next level.
5. You can gain more knowledge about the health sciences.
Physiotherapy requires an extensive amount of knowledge from the health sciences to be an impactful service. Your knowledge in this area will be one of the most valuable resources in your community for variety of reasons. It is one of the most respected careers that you can choose in the healthcare industry today because you must have generalized wisdom in place before you can start to treat your first patient.
This job is also one which requires a high level of creativity and problem-solving because no two patients are exactly the same. If you enjoy puzzles or want to work in an environment which is mentally stimulating consistently, then physiotherapy is an excellent career choice to consider.
List of the Cons of Being a Physical Therapist
1. You will be spending a long time in school.
You will spend about the same amount of time in school to become a physical therapist as someone who desires to be a physician. You must achieve your undergraduate degree in an appropriate major before attending graduate studies which focus on physiotherapy. That means you can expect to spend between 6 to 8 years at an institution to learn the skills which are necessary to put your knowledge of healthcare sciences into practice. You must earn a doctorate degree to qualify for testing with the requirements in place today.
Even if you attend a state school in the United States for this education, graduating with a degree that allows you to practice physiotherapy can generate over $50,000 in student loan debt. If you attend a private institution, this figure could be triple. Then you have the expenses of your ongoing education and licensing requirements to consider as well.
2. Your work as a physical therapist can be quite demanding.
Working in physiotherapy can be a highly rewarding experience. It is also a career that can be very demanding on your physical capabilities and your schedule. You must stay physically fit so that you can go about the duties of your position comfortably while supporting your patients. That means you will need to get enough sleep each night, maintain a healthy and balanced diet, while making time to exercise in some way for at least 150 minutes per week outside of what is necessary in your profession.
There is some flexibility in your schedule because you can choose to open or close appointment windows based on your daily needs, but it is also true that you will not earn an income if you don't see people for their physiotherapy needs.
3. You will need to remember to renew your licenses.
If you want to work as a physical therapist in any capacity, then you must obtain a national license to do so. After you receive your initial licensure, it is required to renew it every two years so that you can continue practicing physiotherapy. Ongoing educational requirements are usually a mandatory part of this process because renewal requires you to be aware of new regulations and treatment procedures. If you choose not to renew your license, then you are no longer allowed to practice.
If you decide to open your own business as a physical therapist, then you must remember to renew your business license and other local licensure requirements according to the timetable outlined by your jurisdiction. Failing to take care of these issues can also prevent you from practicing physiotherapy.
4. You will need to learn how to deal with difficult patients.
When you start working as a physical therapist, then you will find out very quickly that some people don't really want your services. Some of your patients may be suffering from a traumatic event or a grievous injury that makes them confrontational, aggressive, or stubborn. Some people will choose to embrace the advice and techniques that you offer, but there will also be those who choose to reject everything that you say. Physiotherapy can be overwhelming at times, especially when a patient responds slowly in their recovery even when you are doing everything right.
Physical therapy can be emotionally draining when you are dealing with patients and their families every day because each person experiences pain and that is why they see you. Chronic discomfort can create challenging emotions for some people, and your role as a physiotherapist is to help them release that negative energy.
5. You will find some jobs offer much less in salary than others in this career field.
When you start looking for your first job as a physical therapist, then you will quickly discover that there are drastic differences in salary offers depending upon the setting where you choose to work. The difference between working in pediatric therapy and a formal nursing facility could be as much as $25,000 per year. When you first graduate with a degree in physiotherapy, it is imperative that you make sure you are comfortable working in the higher paying settings because the work can be demanding and leave you with little time to build relationships.
6. You will need to follow all of the insurance rules and regulations.
Although some physical therapists do see patients who private pay, most of your work will come through referrals from doctors and clinics in your community. That means you must be able to follow all of the insurance rules and administrative requirements to earn compensation. These guidelines can change frequently, and sometimes not for the better, which means you must be proactive with your billing to ensure you receive the full amount to which you are entitled. Most insurance companies will not pay for services, including Medicare and Medicaid, unless there is a doctor's order for physiotherapy that you can present.
Are You Ready to Become a Physical Therapist?
Physiotherapy can be a highly rewarding career if you are willing to invest the time and resources it takes to meet the educational and professional requirements of this job. The pros and cons of being a physical therapist must be carefully considered because each key point can have an individualized impact on your pursuit of this opportunity.
If you want to work in healthcare and don't like the idea of becoming a doctor or a nurse, then being a physical therapist can still put you into a lucrative career path without the extended requirements of a residency or the higher levels of student debt that come from attending a formal medical school. Making a positive difference in the lives of others is a highly rewarding experience, which is why many people get into physiotherapy in the first place.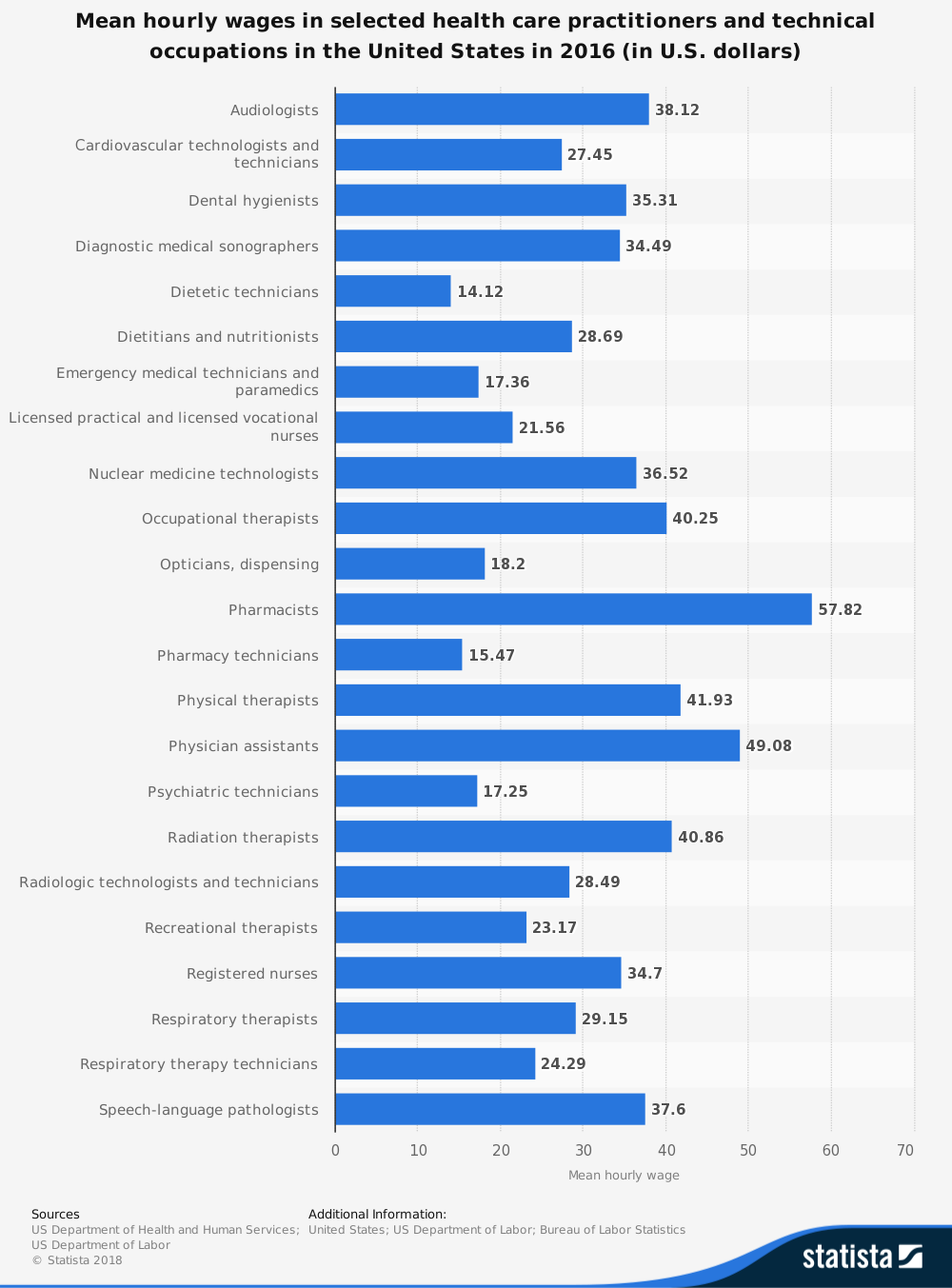 Author Biography
Keith Miller has over 25 years of experience as a CEO and serial entrepreneur. As an entrepreneur, he has founded several multi-million dollar companies. As a writer, Keith's work has been mentioned in CIO Magazine, Workable, BizTech, and The Charlotte Observer. If you have any questions about the content of this blog post, then please
send our content editing team a message here
.
---