A career in real estate is one that can provide significant rewards, but there can also be numerous challenges that you will need to solve. It is a job that requires hard work and ongoing sacrifices, promising a lucrative return if you get a little lucky and are good at what you do. If you are interested in getting into this career as a realtor, then there are some specific pros and cons that you will want to review before pursuing your accreditation.
List of the Pros of Being a Real Estate Agent
1. You can choose your own schedule.
Real estate agents have a lot of flexibility with their scheduling because you essentially get to be your own boss. You have the power to arrange your day so that you can attend family events, be home after school when the bus arrives, or take care of doctor appointments during the day. You are not clocking in and out with a time card when you get into this career. Although there are some long hours and time that you will need to put in on the weekends to show some properties, the flexibility you have with this advantage often outweighs any of the disadvantages which may appear.
2. There is an unlimited income potential in this position.
If you begin working as a real estate agent, then you have access to an unlimited earning potential. The average professional in this industry earns 25% more in their wages then the average worker in the United States. If you have robust business skills and are willing to put some time into your career, then you can get plenty of dividends back in time from your initial investment. You get to be in charge of your own transactions, which means you get to be in control of whatever raise you might want to earn.
3. Your job helps people to accomplish their dreams and goals.
When you work as a real estate agent, then you are getting to show people fantastic properties every day. You'll be working with families who are trying to find their dream home. You have the privilege of being part of some of the biggest moments of your client's lives with this career option. When you can help people find the place where they can make memories with their loved ones, then there are some exceptional personal rewards you get to experience that can excite and motivate you to do even more selling.
4. You will have access to more career mobility as a real estate agent.
If you are tired of climbing the corporate ladder and getting nowhere, then becoming a real estate agent is a legitimate choice to consider. Because you get to be your own boss, it is possible for you to start calling some of your own shots. You can even create a business with staff of your own if you find that you are good with what you do. There are lots of excellent opportunities within the real estate industry, and even a few outside of it, that can help you unlock a lot of success.
5. People will see you as a community expert in no time at all.
If you like the idea of being looked at as a community expert in something that you're passionate about each day, then becoming a real estate agent could be a positive component of your life. You will learn specific knowledge about the industry that your clients will rely on when shopping for a home or a commercial property. You are going to be able to tell them what properties are close to schools, is there any flooding issues with the house or land, and many other bits of information that you can only get from a realtor.
That is why this career opportunity is such a prosperous one. Whether you decide to get involved to start flipping houses or you want to help families find their dream homes, you will be doing a lot of good things in this world.
List of the Cons of Being a Real Estate Agent
1. You might find yourself working a lot of hours every day.
Some people think that having flexible hours with their job makes it an easier position to manage. That is not always the case. In the United States, the standard working week requires about 40 hours of commitment from the average employee. Some geographic locations define full-time work at 32 hours per week. If you decide to get involved in real estate as an agent, then you can expect to work about 50 hours per week instead.
Many real estate agents are asked to work beyond the typical daily schedule because many of their meetings must take place during the evening or on the weekend. That means you have time during weekday afternoons to volunteer in your child's classroom or manage a transportation schedule, but you also have to skip some of the family time that other people get to have on the weekends.
2. There are no income safety nets in place for real estate agents.
Real estate agents typically work as an independent contractor or freelancer instead of as a traditional employee. That means you are not earning a salary from the organization that you represent. Your earnings are based on the number of transactions that you have during each month. That means if you have a slow couple of weeks during the year, then your takeaway is going to be less. Your earnings are going to be based on commission, which means if you are not selling a property, you are not getting a paycheck.
It helps to create a savings fund if you want to work as a real estate agent so that you can cover your bills during the slow months. Then replenish the account when you have more money coming in to ensure that you can always manage your financial situation.
3. Most of your customers will have a single transaction through you.
Real estate is not one of those businesses where you can generate a lot of repeat customers. Most of the people with whom you will be working are planning to either purchase or sell one home with your services and nothing else. Every purchase is also a significant financial decision for the average client. That means the tension levels can be very high throughout the entire buying or selling process, especially if your prospect is unsure about what they should do. It to be rewarding to work with people in these situations, but it can also be very stressful and have challenging moments to manage.
4. There are limits on how far you can go with this career.
If you decide to pursue the idea of becoming a real estate agent, then your upward mobility in this career will eventually hit the ceiling. You can either continue to operate in direct sales, manage a group of real estate agents for a larger organization, or become a business owner and become the navigator of your own destiny. If you are not content with the outcomes which are achievable in this career over a long term, then you can hit your limit pretty quickly when buying and selling properties.
5. It is a lot of hard work to be a real estate agent.
This issue can be an advantage for some real estate agents because the hard work of this industry will cause many people to wash out right away. When you are on the outside looking in, it appears that the sales position is something that almost anyone can do. If you are not willing to put in the hustle work every day to ensure that sales can occur, then it will not take long for you to start looking for another career option. For those who stay in this field, the high dropout rate means that there are more opportunities to find clients each month.
6. You must have a realtor's license if you want to become an agent.
You cannot just drop everything right now because you like the idea of becoming a real estate agent. There are state licensing and education requirements that you must meet to legally sell, rent, or broker real estate to perspective buyers and tenants. Most states require up to 90 hours of college-level education on the basics of real estate, including titles, contracts, deeds, and ownership. Some classes are online, but your school must be approved by your state's real estate licensing authority for your work to be valid.
Once you're ready to obtain your license, then the cost is somewhere between $300-$1000 depending on where you live. There is a test you must take to prove you have the knowledge to be a real estate agent, a background check to pass, and some jurisdictions require that you carry errors and omissions insurance to protect you from litigation or lawsuits.
7. You will need to have a lot of savings in place to cover your initial work.
Most new real estate agents need between 3 to 6 months before they can make their first property sale. It can be even longer in some communities where competition levels are high in this industry. That means you should have at least two years of savings available when starting this career to ensure that you have enough of a financial safety net in place. Many people come into this work thinking that it is like any other employment opportunity, but it is more like starting a new business.
If you have good employment opportunities available now, then keep saving and learning before transitioning to full-time status as a real estate agent. It can help to continue working in a traditional position until you start to make your first sales.
Are You Ready to Be a Real Estate Agent?
Before you make a decision about becoming a realtor, it is imperative that you review these pros and cons of being a real estate agent to see if you can overcome the challenges that are present in this industry. There are many rewards available for those who are willing to put in the hard work and stay dedicated to the cause, but even the best agents can run into slow times where they might not earn a paycheck for an entire month.
If you do get involved with this industry, you will find that the advantages of becoming a real estate agent are what attract many people to this career. You must become a dedicated professional to defeat the disadvantages to ensure that your work can have real staying power in your community.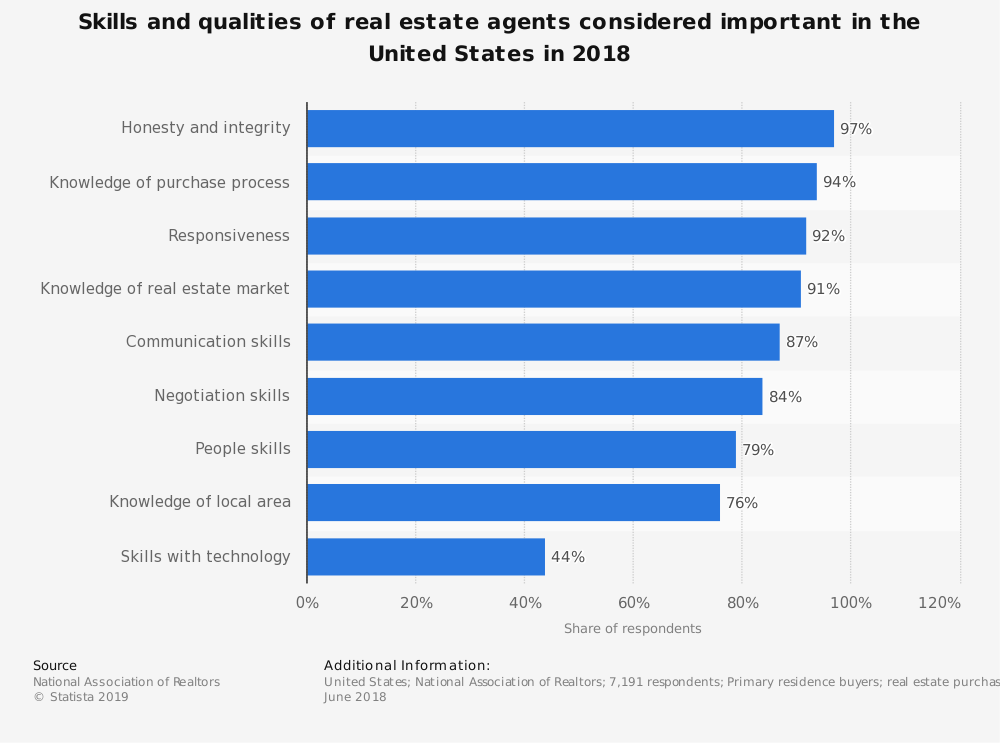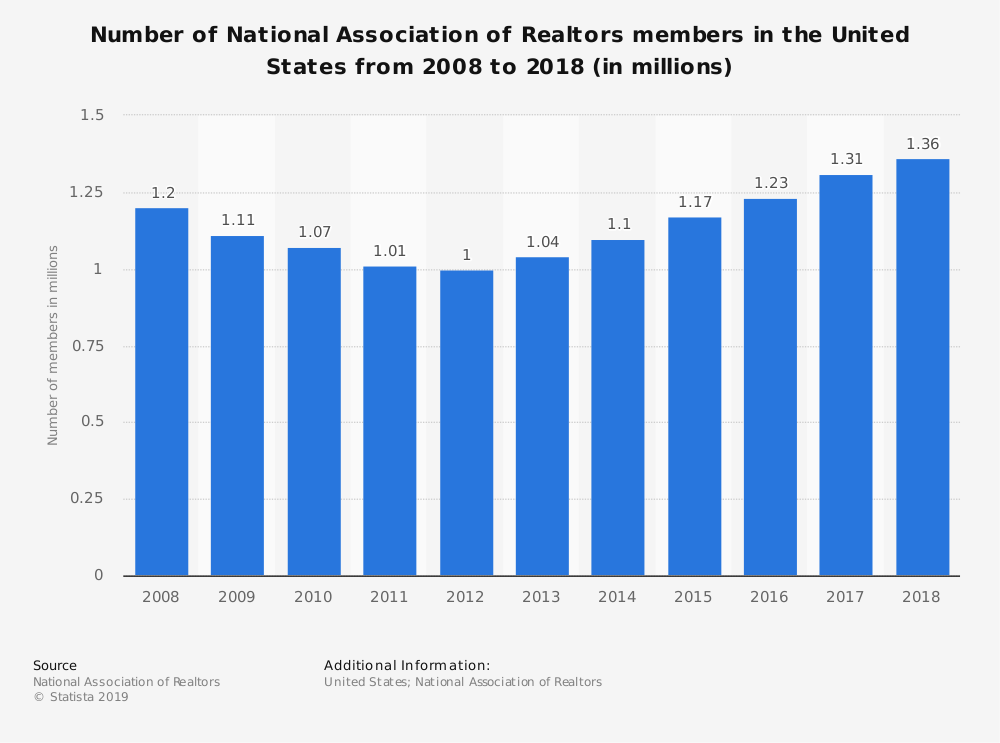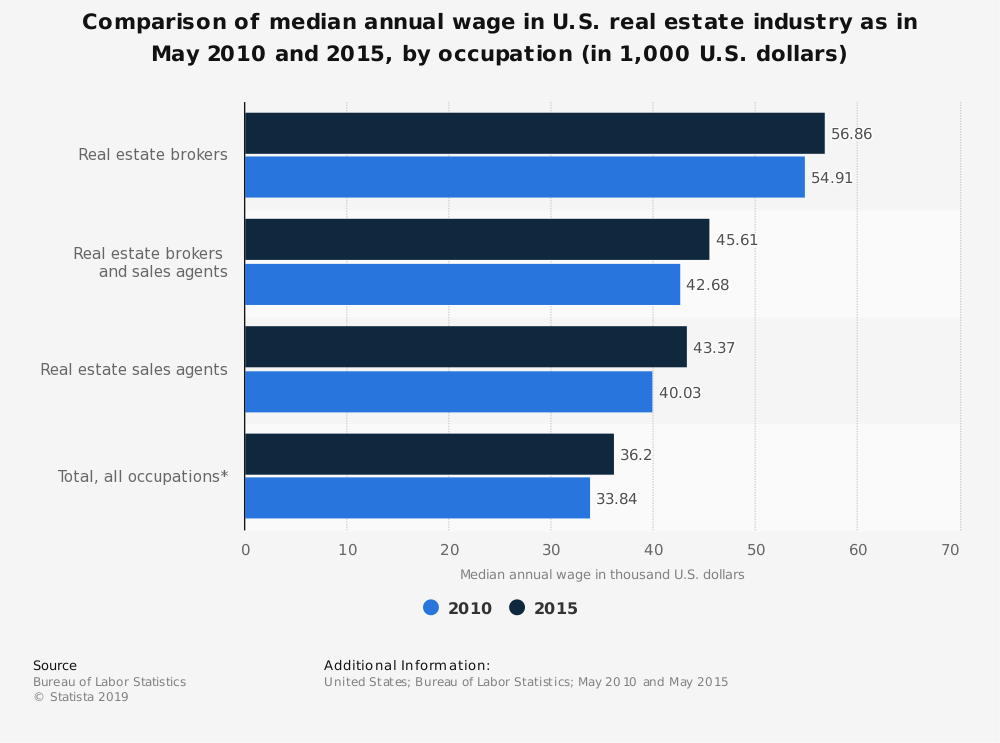 Author Biography
Keith Miller has over 25 years of experience as a CEO and serial entrepreneur. As an entrepreneur, he has founded several multi-million dollar companies. As a writer, Keith's work has been mentioned in CIO Magazine, Workable, BizTech, and The Charlotte Observer. If you have any questions about the content of this blog post, then please
send our content editing team a message here
.
---