Here is a list of 150 original birthday messages for dad to make him feel loved.
#1 I now realize how much love and effort you put into raising us…way more than you needed to…and for that, I am eternally grateful. You have made me who I am today. I am so thankful that I have you for a father. Thank you, and happy birthday, dad.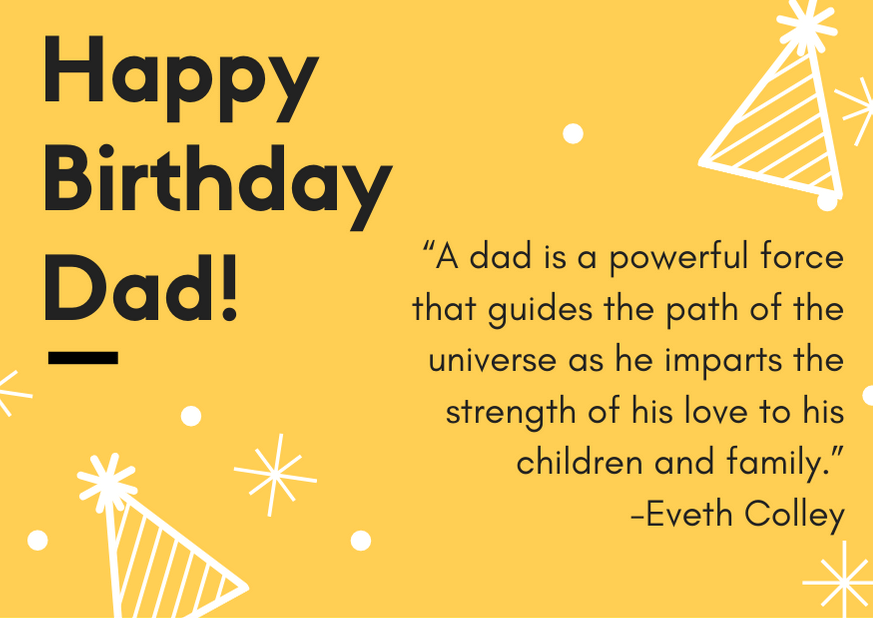 #2 To my one and only dad on your birthday. Thank you for always picking up the phone when I need advice, and teaching me the meaning of patience and love. Happy birthday!
#3 Dad, I know you may think back to when you were younger, and think your glory days are in the past. But I'm here to tell you that these are your glory days, when you have a family who respects and adores the hero that you have been to us. We treasure you for your self-sacrifice, we cherish you for your wisdom, and we love you for your humble soul. We hope that we can make these years the very best years of your life. Happy birthday, my extraordinary dad.
#4 The cake is ready and equipped with candles. Fire extinguishers are on hand, and the fire department is on standby should there be any problems. One can never be too safe. Happy birthday, Dad!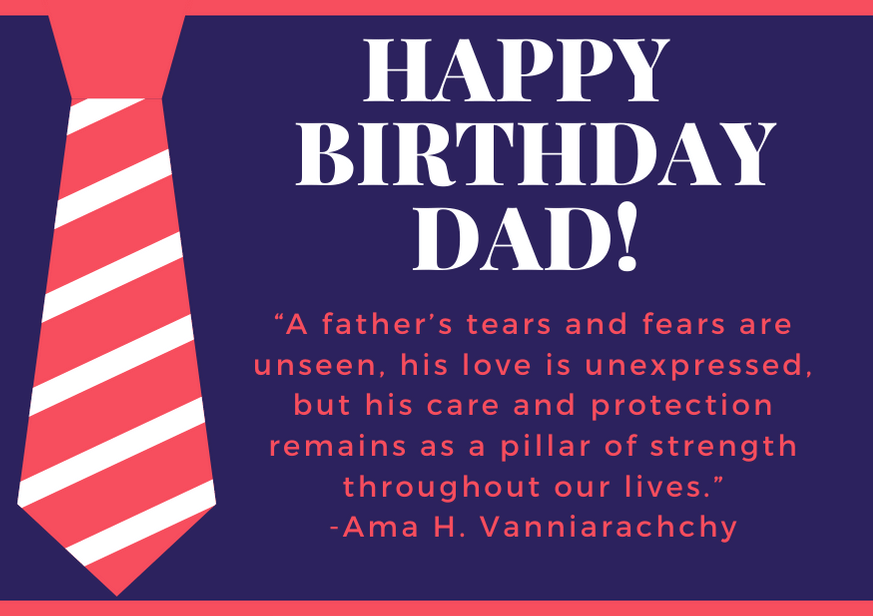 #5 Happy birthday, Dad. Despite all of the joking around and the jabs we throw at each other (not literally, of course), I'm a better man because of you, and I'm humbled by your love for our family that you've shown throughout the years.
#6 It's your birthday, and knowing that I'm the best looking, smartest, fastest, strongest, most graceful, best behaved, and most humble, of your children, I'd like to say you're welcome, and happy birthday!
#7 Happy birthday to the man who taught me how to fish, ride a bike and tell a corny joke. Thanks for being my one and only dad!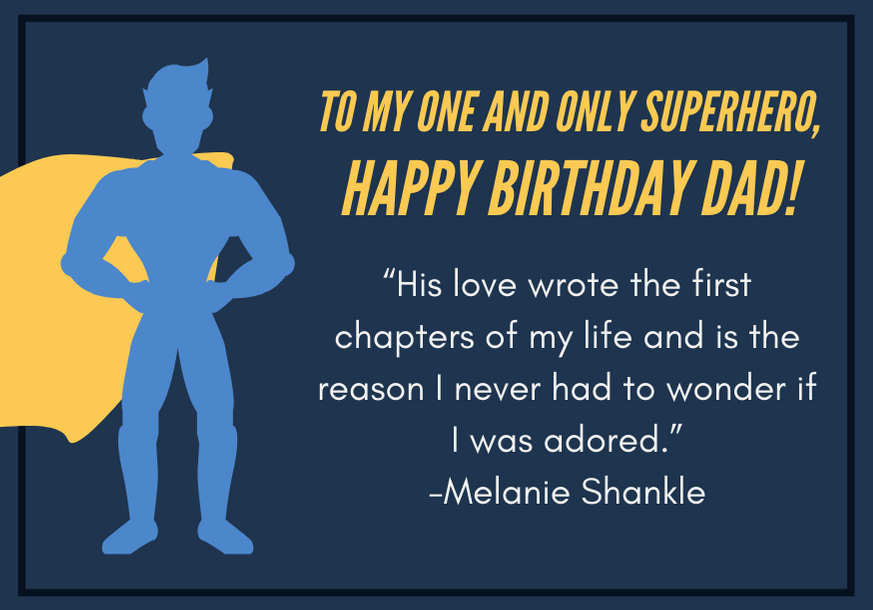 #8 Happy birthday, to the best dad in the universe. You taught me how to ride a bike, tie a shoe, and follow my dreams. I love you today and every day.
#9 Dad, for some reason, I've always had a tough time telling you how much I love you and appreciate you. The truth is, from the moment I was born, you have shaped my perception of who a man should be. Because of you, I have a strong sense of family. Because of you, I pick people who will help me create healthy relationships. Because of you, I am grounded and centered. For all those things, and so much more, I am forever grateful. Happy birthday!
#10 You scared boyfriends, enforced curfews, demanded report cards, and shut the TV off when it was time for bed. I was convinced that you were trying to ruin my life. Now I get it, and I love you and thank you from the bottom of my heart for having the dedication and courage to show me tough love and grow me into who I am today. Happy birthday, to my hero.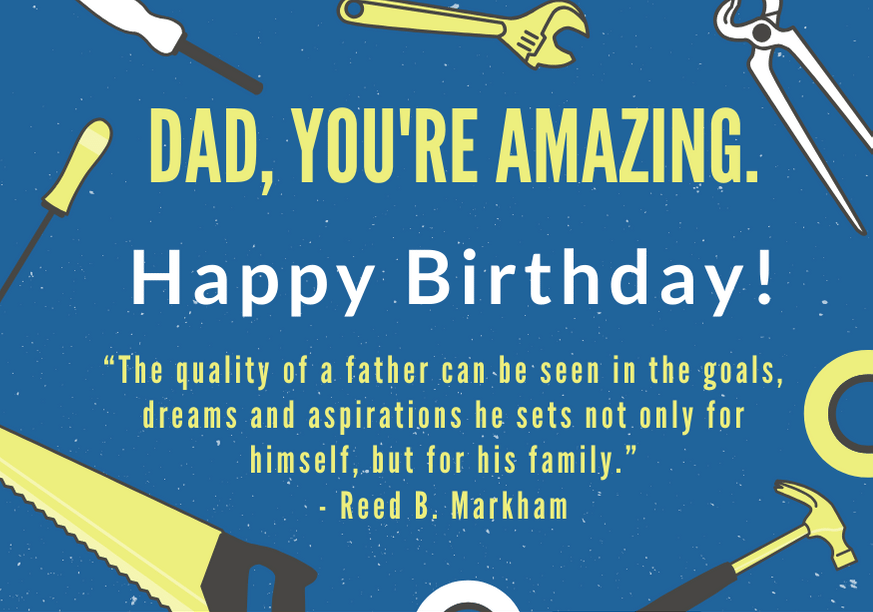 #11 Pour the beer, light the candles, and turn on the big game. It's your birthday and it's time to celebrate the way only our dad could!
#12 Happy birthday, to the man who carried me on his shoulders when I was small, and still carries me through tough times when I need it the most: my dad.
#13 You have helped shape me into the person I am now. Everything I have achieved would not be possible without your help. My gratefulness goes beyond what words can describe, thank you for your hard work and all you have done. I hope that your birthday is as extraordinary as you are, Dad.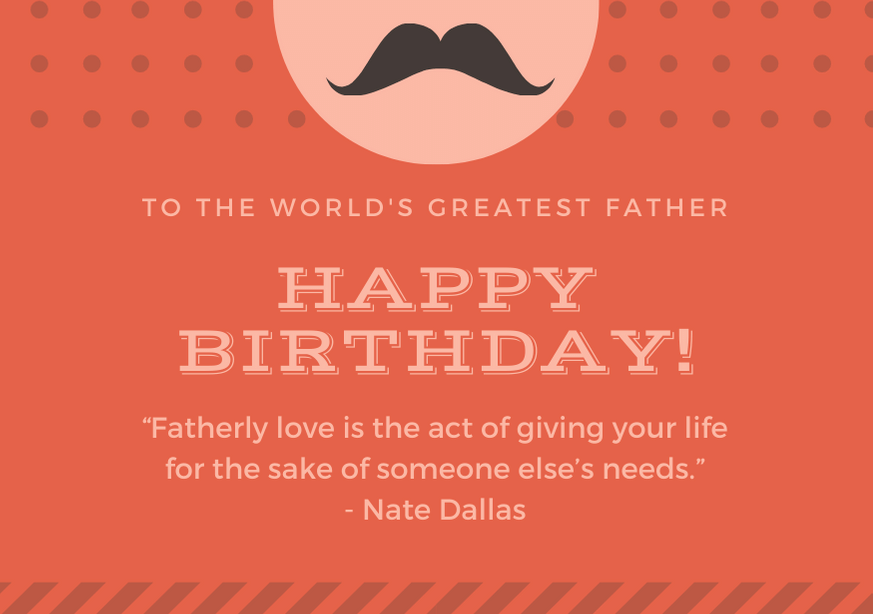 #14 Dear Dad: I know that we may sometimes give you a hard time, but from the bottom of our hearts, we're so glad you're in our lives. Happy birthday!
#15 My whole life, you have shown me how to overcome obstacles I deemed to be most frightful, and you've shown me how to laugh in spite of them. I will continue to try to follow in your footsteps, Dad. On this day, you deserve all of the laughter and joy in the world, Happy birthday to the most spectacular father of all.
#16 Happy birthday, Dad. As the years go by, I realize more and more how lucky I was to be raised by the perfect role model for love and compassion.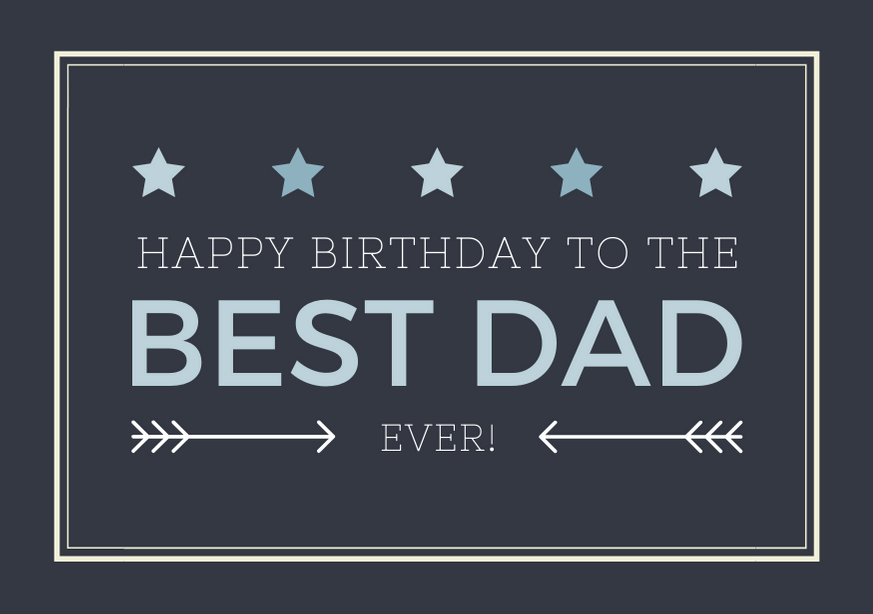 #17 You are a pillar of wisdom, advice and well-wishes, please never change, Dad. You spur me forward and urge me on, even in the most pressing of times. I adore you and all that you stand for Dad. Best wishes on your birthday!
#18 You are and always have been my hero, my icon, my superstar. This year is no different. You are everything and more to me, Dad. I want you to know that I hope that you have a truly exceptional birthday.
#19 If I could relive my childhood, I would, just to experience all those memories with you again. Thank you for giving me so many memories to stay fond of for the rest of my life! Best wishes on your birthday to the best Dad ever.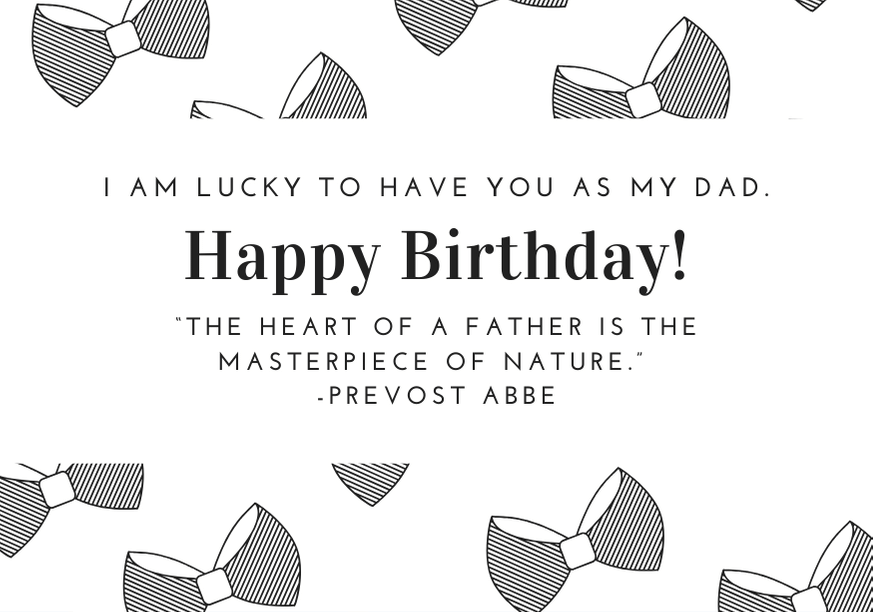 #20 Happy birthday, to the biggest sports fan we know: our dad! May your day be filled with touchdowns, home runs, and nothing but net.
#21 Dear Dad: Thank you for raising us to be the best people we could possibly become. We couldn't have done it without you. Happy birthday!
#22 As you have watched me grow, I have watched you give all of your unconditional love to me, and today I want to express mine to you. You are the best dad in the entire wide world. Happy birthday Daddy, I hope today treats you well.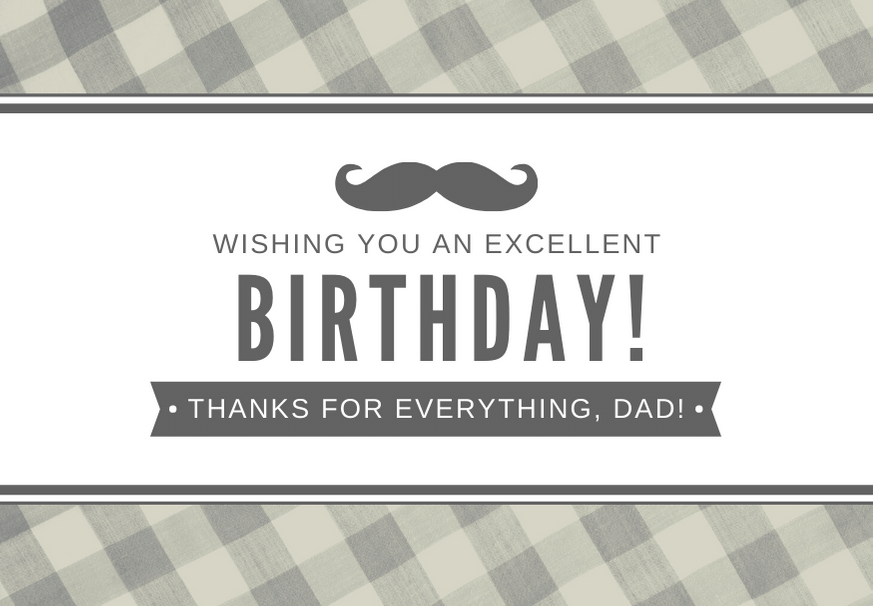 #23 Today, and every day, I try to express my everlasting, undying and unconditional love for you. I aspire to become someone with the qualities you possess, thank you for always being my role model, Dad. My wish is that you have an amazing birthday.
#24 You have taught me countless invaluable lessons, Dad. I will never stop being grateful for the wisdom you have generously passed onto me and all the exhilaratingly fun times we have spent together! Wishing you the utmost happiness on your birthday.
#25 Happy birthday, to the man who held me up so I could touch the ceiling, and lifted my confidence so I could touch the sky: my dad.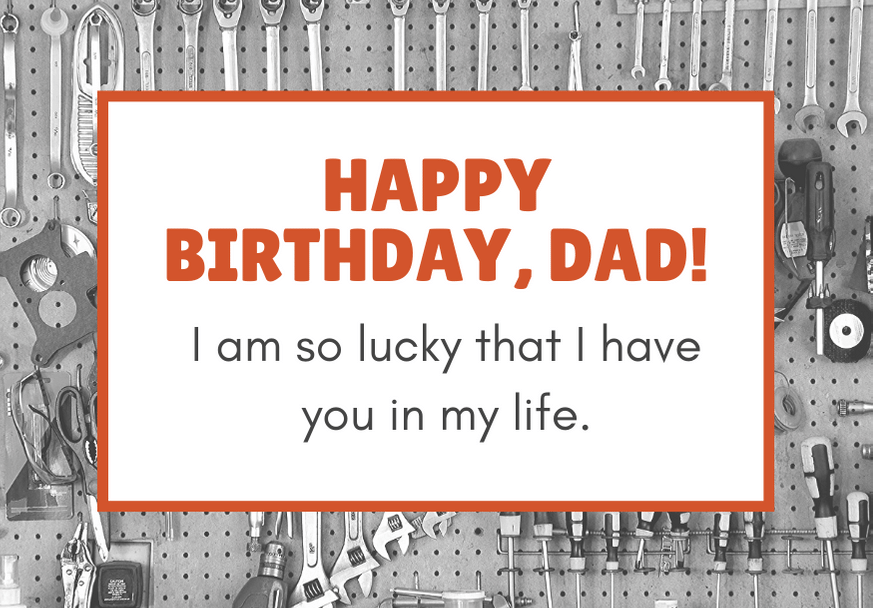 #26 Happy birthday, to the man who makes the world's greatest barbeque: my dad. May your day be filled with all your culinary dreams coming true.
#27 Dear Dad: thank you for teaching me that anything is possible, and giving me the tools to make all my dreams come true. Happy birthday, to my inspiration.
#28 I couldn't have asked for a better father figure during all these years. Thank you for always supporting me in my endeavors and encouraging me to chase my wildest dreams. With all my heart, Happy birthday, Dad!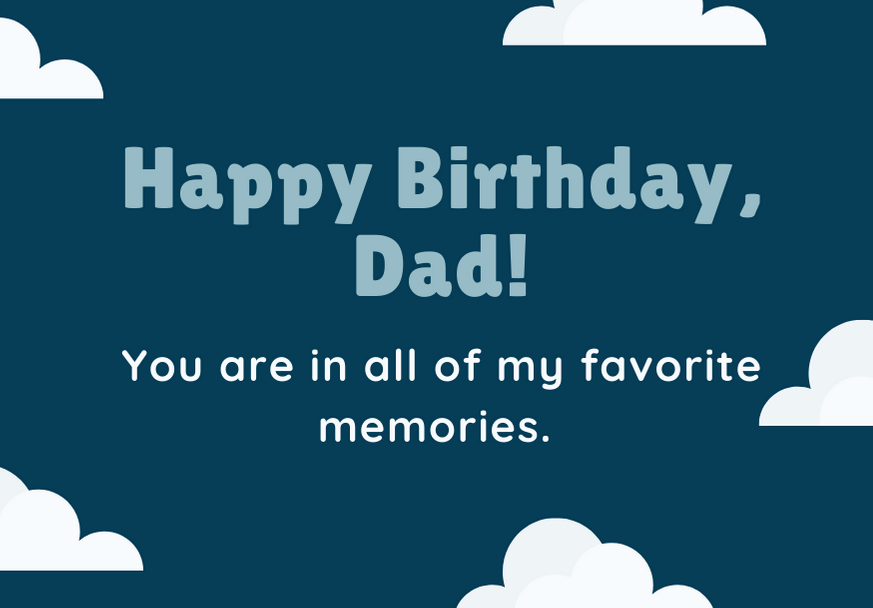 #29 Happy birthday, to the best dad ever. Every day is a gift with a parent as great as you. Today, may you get everything you ever hoped for and more.
#30 Dad: You taught me how to shoot hoops, helped me study for my tests, and gave the world's best pep talks. Today is all about celebrating you on your special day. Happy birthday!
#31 Happy birthday, to the man who always makes me feel ten feet tall. You're the greatest dad in the world.
#32 Break out the bowling pins, beer glasses, and cheesy jokes. It's time to celebrate! Happy birthday, to a super fun dad.
#33 Happy birthday, to the most fun dad I know! Thanks for making every day a million trillion times more fun.
#34 Happy birthday, to the man who taught me all about sports, grilling, and life: my dad. I hope you have a great day.
#35 To my dad, on your birthday: thank you for always being there. You're the absolute best!
#36 You always have wisdom to impart and great jokes to tell, and for that, we're all thankful. Happy birthday, to the coolest dad in the Milky Way!
#37 Happy birthday, Dad! May all of your wishes come true today. Every day is a gift with a dad as cool and loving as you.
#38 A dad is someone who teaches you how to be a good person by embodying it every day. Happy birthday, to the best dad in the world.
#39 Happy birthday, to the life of the party! You're the greatest dad in the world.
#40 May all your dreams come true today, and may every moment be a touchdown. Happy birthday, dad!
#41 Happy birthday to the dad with the loudest laugh, the warmest heart, and the wisest soul. We couldn't have made it without you!
#42 To the guy who has had the most underrated job on the planet – being my dad! Happy birthday!
#43 Happy birthday, to the man who taught me what love is: my dad! May your day be filled with only the best.
#44 Happy birthday, Dad! Through thick and thin, you've been a rock in my life, and I couldn't have asked for a better father than the one I have in you.
#45 I know that you get sensitive around your birthday because you're concerned about being old. No need to worry about getting old dad, you've always been old! Happy birthday!
#46 Dad, I have so many memories of you being a complete pain in my neck. The trouble that you saved me from because of that is frightening, and you were the pain in the neck I needed. Thank you, and happy birthday!
#47 Happy birthday, dad. I'd like to take this opportunity to tell you that because of the hell I put you through growing up, other fathers were comforted in knowing that they had it easy. Now you're their hero too. You're welcome.
#48 Dad, all of your efforts to make sure that we launched into life ready, equipped, and secure, have never been lost on me. Have yourself a happy birthday; you've earned it.
#49 Dad, now that I'm a little older, I want you to know that when I wind up being a father, I know that you've been a perfect example of what I should aspire to be. Thank you, and happy birthday.
#50 Happy birthday, dad. You taught me to be a realist and to hold onto the truth. To prove that you've done an excellent job, for your birthday, I'm giving you diet books and hair dye. Thank you for teaching me well!
#51 Happy birthday, to the coolest, funniest dad on the planet. May your day be filled with all the things you love the most.
#52 Even though you never believed that I was a perfect little girl who deserved the world yet did nothing wrong or improper, I've decided to put that aside for now, and wish you a happy birthday.
#53 To the man who has given me an entire childhood full of awful, tacky, and corny jokes that I'll be forced to use on my children one day – Happy birthday!
#54 Happy birthday, Dad! You've inspired me all my life, whether you've known it or not.
#55 To my father, who has brought me up, encouraging me to be the absolute best person I could be. Thank you, and happy birthday.
#56 Your encouragement, lessons, and temperance are things that I'll take with me everywhere I go. I'm a lucky kid! Happy birthday!
#57 Don't look at it as being another year older. Just look at it as another years' worth experience of being an awesome dad. Happy birthday!
#58 Two plus two equals four. I'd keep on going till I hit your age, but who's got time for that? Have a happy birthday, Dad!
#59 Dad, thank you for all the years you placed us in front of yourself. Don't think for a second that nobody noticed. Happy birthday!
#60 Happy birthday, Dad. I'm sure you've noticed that nothing green fell from this card when you opened it. Sorry, but that's one of those one-way kinds of things.
#61 To my strong and inspiring father, I know I can always rely on and turn to you in times of need. I appreciate and love you immensely, dad. I hope you have a truly remarkable birthday.
#62 I'm still trying to figure out how I survived childhood so unscathed, and how you were able to raise me and take care of me…yet you still can't figure out how to hook up the Apple TV! Thank goodness I'm not an Apple TV. Happy birthday!
#63 Dad, thank you for always being there to help me when I needed it. You're certainly a rare breed, and I'm lucky to have you as my father. Happy birthday!
#64 Hey, you're looking pretty good for an old man! Who would have thought that it was already your birthday again? Happy birthday, Dad!
#65 You're a great dad, and you're a great person. I guess without one, you couldn't have the other, eh? Happy birthday, Dad!
#66 Dad, Happy Birthday! I want you to know that you are an inspiration, friend, and teacher to all of us, and we're all the better for it.
#67 Dad, you never cease to give me cause to be proud of being your son. Happy birthday!
#68 Who in their right mind would bring me into the world, raise me, and make me into a productive member of society? You may be out of your mind, but I love you for it! Happy birthday!
#69 To my dad, who has shown us nothing but selflessness and love, from the beginning until now. Happy birthday, dad. Thank you for everything you have done for us.
#70 Happy birthday, Dad! I hope that it impresses you that I remembered your birthday. Please remember this the next time I ask to borrow the car and need gas money.
#71 Happy birthday, Dad! Give me all the names of the people who crack age jokes on you, and I'll take care of them – if you know what I mean. Nobody makes fun of a balding, white-haired, wrinkly, old man!
#72 Dad, may your day be filled with all of the warmth and love you give to us each and every day. Wishing you the happiest birthday!
#73 Hey Dad, they say that a man's home is his kingdom, and I guess that would make you the king of this house. If that's the case, you're a good king. Happy birthday!
#74 Surprise, Dad! As a birthday present, I want you to know that I borrowed your credit card, and got you a 5 season pass to the football team of your choice, along with a new Rolex that is due to show up anytime now! I also used the credit card to get you a new car, but some bad messages popped up when I tried to use it. Going to have to try again next year! Happy birthday!
#75 Dad, only since I've had kids of my own, do I understand how truly awesome a father you were to me, and are still. Happy birthday.
#76 Dad, I learned since I was little that it's better to be a daddy's girl. Life is just so much easier that way. Thank you for always being there for me whenever I needed you, and also for when I didn't think I needed you. Happy birthday!
#77 No matter what life may throw at you, you're loved, cherished, appreciated, and respected by all of us. Happy birthday, Dad.
#78 Happy birthday, Dad! I hope that when I'm your age, I look twice as good as you do. I'm pushing for mom's side to make the difference in that department. Here's hoping- have a wonderful birthday!
#79 Well, if you're able to read this message, you can't be half as old as you complain to be! Happy birthday, Dad!
#80 Happy birthday to the man who taught us how to be just as kind, caring, and loving as you are. We're so grateful you're our dad!
#81 Dad, today and every day is a gift because you're in my life. Wishing you the happiest birthday ever!
#82 Dad, you're my shining light whenever I find myself in a dark place. Thank you for always being you. Happy birthday!
#83 You've been a friend, disciplinarian, chauffer, provider, helper, and protector. What a great dad you've been, and I wish for you to have an outstanding birthday!
#84 Without you, I'd never have turned out to be the person I love you, dad, happy birthday!
#85 I remember you telling me that I could be anything I wanted to be. So, I made a cape and tried to fly off the counter. I think you should revise that advice. Happy birthday, Dad.
#86 Today and every day, may your day be filled with all of the goodness this world has to offer, and may you feel all of the love that surrounds you. Happy birthday, Dad!
#87 I don't get it, you always complain about how old you feel, and when I try to be supportive and agree with you that you're old, you get offended. Sheesh, just trying to be agreeable. Happy birthday, Dad!
#88 Mom likes to say that I take after you. I've been meaning to ask…why does she only say that when she's mad at me or when I'm in trouble? Ah, well, happy birthday, Dad!
#89 To a great guy that I use to think was harsh and strict, but now I get it and know you could have been much more so. Thank you for being a great Dad, and happy birthday!
#90 Let me make this perfectly clear. My music is indeed music, and what you think is music is old. Now that we have that settled, happy birthday, Dad!
#91 To the man who would slap my hand anytime I tried to change the station on the car stereo, Happy Birthday, Dad!
#92 Every day is a gift onto itself with a dad as great as you. Happy birthday. May you get everything you could hope for and more today.
#93 Hi Dad, I hear it's your birthday again! I know that you don't care too much about your birthday. If I had as many as you've had, I'd get sick of them also. Anyways, happy birthday!
#94 Break out the streamers, candles, and big laughs. It's time to celebrate! Happy birthday, to our one and only dad!
#95 To the person who forced me to eat everything that I never wanted to at the dinner table. Happy birthday, Dad!
#96 Although we may not always see eye to eye, it means the world knowing you've always got my back. Happy birthday, to a great dad.
#97 Dad, you know that I don't like to wax emotional with you, but too bad. I love you and am ever grateful that you're my Father. Happy birthday.
#98 You're getting better with age, Dad, like a fine wine. Happy birthday!
#99 Happy birthday, to the world's coolest dad. You're always so patient, loving and kind, and we're so lucky to have you.
#100 Today we celebrate the birthday of the world's greatest dad. Thank you for all you've done for us. We're so grateful to have you in our lives.
The Most Famous Quotes to Include with Your Birthday Message to Your Dad
"The heart of a father is the masterpiece of nature."
Antoine Francois Prevost
"A good father is one of the most unsung, unpraised, unnoticed, and yet one of the most valuable assets in our society."
Billy Graham
"Any man can be a father, but it takes someone special to be a dad."
Anne Geddes
"Blessed indeed is the man who hears many gentle voices call him father!"
Lydia M. Child
"A child looks up at the stars and wonders. A great father puts a child on his shoulders and helps them to grab a star."
Reed B. Markham
"A dad is a powerful force that guides the path of the universe as he imparts the strength of his love to his children and family."
Eveth Colley
"I believe the heart of the heavenly Father is reflected in the heart of the earthly father."
Nathan Lorick
"A father's tears and fears are unseen, his love is unexpressed, but his care and protection remains as a pillar of strength throughout our lives."
Ama H. Vanniarachchy
"No amount of money can be paid for the relationship between a father and his sons and a father and his daughters."
Willie Williams
"The quality of a father can be seen in the goals, dreams and aspirations he sets not only for himself, but for his family."
Reed B. Markham
"I have repeatedly stated and emphatically declared that the key to the restoration and preservation of a sane and healthy society is the salvaging of the male, especially as a responsible father."
Myles Munroe
"The sacred title of 'father' is shared with the Almighty."
Ezra Taft Benson
"A father never gives up on a son, not really, no matter how poorly he behaves at times or how many stupid decisions he makes. He tries to help that son learn how to become the man he was meant to be."
Aleksandra Layland
"As fathers, we understand that we have the opportunity to image forth God's love to our family."
Matt Click
"If the relationship of father to son could really be reduced to biology, the whole earth would blaze with the glory of fathers and sons."
James Baldwin
"Fatherly love is the act of giving your life for the sake of someone else's needs."
Nate Dallas
"A father should present the fundamental qualities of leadership, responsibility, and accountability, as well as the capabilities of planning, disciplining, and loving. Fathering is a full-time job."
Myles Munroe
"His love wrote the first chapters of my life and is the reason I never had to wonder if I was adored."
Melanie Shankle
"It is a wise father that knows his own child."
William Shakespeare
"Father, Dad, Papa, no matter what you call them they influence our lives and they are the person we look up to."
Catherine Pulsifer
"There is no teacher equal to mother and there's nothing more contagious than the dignity of a father."
Amit Ray
"Being a father truly is a blessing and a role not to be taken for granted."
Derek Polen
"I believe that what we become depends on what our fathers teach us at odd moments, when they aren't trying to teach us. We are formed by little scraps of wisdom."
Umberto Eco
"Being a father means you have to think fast on your feet. You must be judicious, wise, brave, tender, and willing to put on a frilly hat and sit down to a pretend tea party."
Matthew Buckley
"Parenting isn't something you do. It's who you are. You are a mother. You are a father."
Mandi Hart
The Best Bible Verses to Include with Your Birthday Message to Your Dad
Proverbs 23:24
The father of the righteous will greatly rejoice; he who fathers a wise son will be glad in him.
Psalm 103:13
As a father shows compassion to his children, so the Lord shows compassion to those who fear him.
1 Corinthians 16:13
Be watchful, stand firm in the faith, act like men, be strong.
Proverbs 17:24
A discerning man keeps wisdom in view, but a fool's eyes wander to the ends of the earth.
1 Corinthians 16:14
Do everything in love.
3 John 1:4
It is the greatest joy of my life to hear that my children are consistently living their lives in the ways of truth.
Proverbs 22:6
Train up a child in the way he should go; even when he is old he will not depart from it.
Joshua 1:9
Have I not commanded you? Be strong and courageous. Do not be afraid; do not be discouraged, for the Lord your God will be with you wherever you go.
Psalm 13:5
But I trust in your unfailing love; my heart rejoices in your salvation.
Luke 8:15
As for that in the good soil, they are those who, hearing the word, hold it fast in an honest and good heart, and bear fruit with patience.
Malachi 4:6
And he will turn the hearts of fathers to their children and the hearts of children to their fathers, lest I come and strike the land with a decree of utter destruction.
Proverbs 15:5
A fool despises his father's instruction, but whoever heeds reproof is prudent.
Psalm 68:35
Awesome is God from his sanctuary; the God of Israel—he is the one who gives power and strength to his people. Blessed be God!
Psalm 73:26
My flesh and my heart may fail, but God is the strength of my heart and my portion forever.
Romans 15:13
May the God of hope fill you with all joy and peace in believing, so that by the power of the Holy Spirit you may abound in hope.
Psalm 59:9
O my Strength, I will watch for you, for you, O God, are my fortress.
Genesis 18:19
For I have chosen him, so that he will direct his children and his household after him to keep the way of the Lord by doing what is right and just, so that the Lord will bring about for Abraham what he has promised him.
Proverbs 10:1
The proverbs of Solomon. A wise son makes a glad father, but a foolish son is a sorrow to his mother.
Proverbs 13:24
Whoever spares the rod hates his son, but he who loves him is diligent to discipline him.
Proverbs 20:7
The righteous who walks in his integrity — blessed are his children after him!
Proverbs 14:26
In the fear of the Lord one has strong confidence, and his children will have a refuge.
Deuteronomy 1:31
There you saw how the Lord your God carried you, as a father carries his son, all the way you went until you reached this place.
Luke 15:20
But while he was still a long way off, his father saw him and was filled with compassion for him; he ran to his son, threw his arms around him and kissed him.
Hebrews 12:9
Besides this, we have had earthly fathers who disciplined us and we respected them. Shall we not much more be subject to the Father of spirits and live?
Ephesians 6:4
Fathers, do not provoke your children to anger, but bring them up in the discipline and instruction of the Lord.
Please take a moment to pin this post to Pinterest.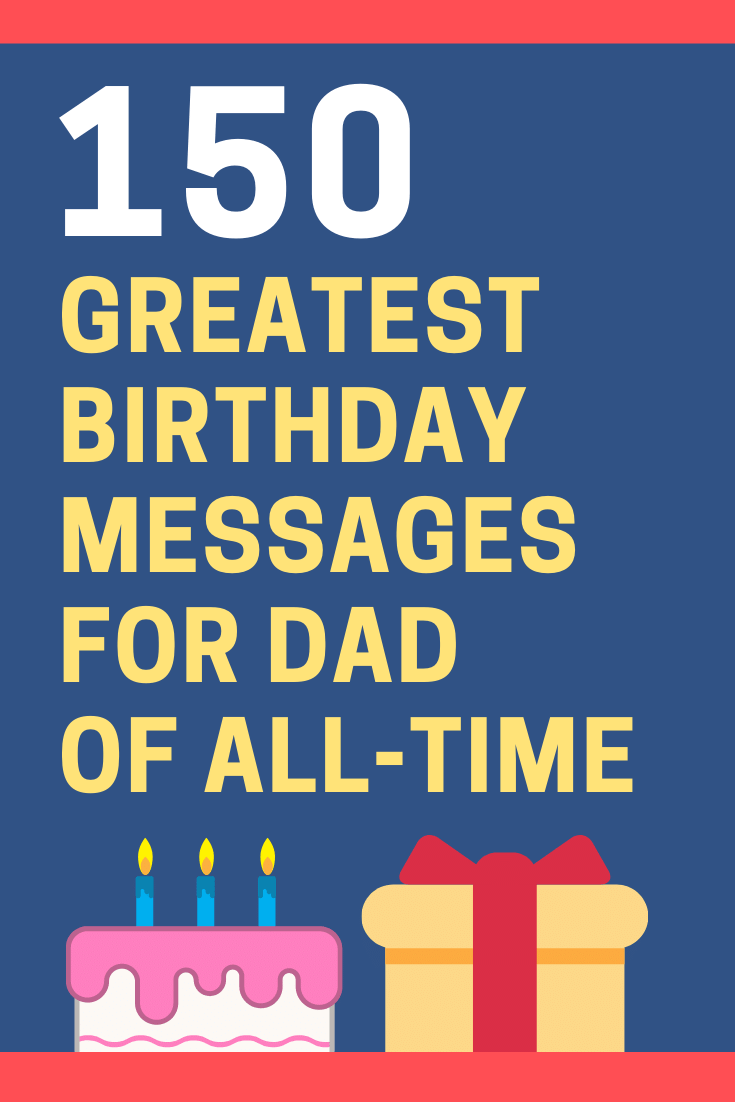 Author Biography
Keith Miller has over 25 years of experience as a CEO and serial entrepreneur. As an entrepreneur, he has founded several multi-million dollar companies. As a writer, Keith's work has been mentioned in CIO Magazine, Workable, BizTech, and The Charlotte Observer. If you have any questions about the content of this blog post, then please
send our content editing team a message here
.
---