Here is a list of 50 heartfelt Christmas messages for your daughter to ignite the spirit of Christmas in her heart.
#1 To me, you are still the little girl waiting with excited anticipation for her presents with pure delight in her eyes. May it never fade away, my love, and have a very merry Christmas.
#2 Daughter, the years with you have brought us so many cherished memories, from the outfits and the dolls to the makeup collections. We are so proud of the strong woman you have become and are taking this Christmas season to celebrate our most precious gift, you!
#3 Dearest angel, know that you are eternally and unconditionally loved. Know that you are strong. Know that you are growing into a young woman who is honest and has a beautiful open heart. Know that your inner beauty radiates onto everyone around you. We could not have asked for a better daughter! Merry Christmas, our sweetest treasure.
#4 My daughter, raising you has been an awe-inspiring process where I have learned so much from you, as I hope you have from me. Thank you for the talks, the hugs, and the laughter. I hope this Christmas you are surrounded by the warmth and love you deserve.
#5 What are little girls made of? They say sugar and spice and everything nice. That is certainly true for you, our sweet princess! You are our dreams come alive and we treasure each and every moment with you. You have made us the happiest parents in the world. Merry Christmas, our love.
#6 Our darling daughter, you're our most precious gift and our brightest joy during Christmastime and all throughout the year. Have a very merry Christmas and enjoy the wonders of the season.
#7 Dearest little princess, you are the marshmallows in our hot cocoa, the dazzling lights on our Christmas tree, the treat of the day in our advent calendar. Of all the little girls on the planet, you are the smartest, strongest, and kindest. We love you forever, sweet one. Merry Christmas.
#8 Do you know what? Santa told me you're the best girl on his list, so he brought you an extra gift. Merry Christmas, sweet pea!
#9 You may not believe in Santa and the elves anymore, but Christmas is none the less magical because of it. Let your family wrap you in the joy and wonder of this season. Merry Christmas to our best girl.
#10 To us, you shine brighter than the Star of Bethlehem. Sending lots of our love to our beautiful girl and hoping all your wishes come true this Christmas season.
#11 Embrace the beauty of the season! Your Dad/Mom and I are sending you our best holiday wishes. Merry Christmas, our darling girl.
#12 Merry Christmas to my beautiful daughter! Take good care of yourself this holiday season and enjoy the simple miracles of life.
#13 You've had an extraordinary year, and I just know that the next one will be even better. I'm very proud of you, honey. Merry Christmas to the most amazing daughter!
#14 To my dearest daughter: You are the joy that fills my heart every day. Have a very Merry Christmas and enjoy this happy season.
#15 May your eyes shine even brighter than the Christmas stars. Merry Christmas, princess. Come visit your old folks this wonderful, magical season.
#16 We, mothers/fathers, always want to hug our kids and give them all our love. This is especially so at Christmas. Have the merriest, happiest Christmas ever, my little girl.
#17 May angels shine their light on you and protect our sweet daughter in the next year. We love you so much, honey. Merry Christmas.
#18 Have a jolly holiday this Christmas! We miss you so much, our dearest daughter, so we're sending lots and lots of love to warm your heart. Enjoy the season.
#19 Merry Christmas, my angel. I wish fulfillment of your every wish and an everlasting peace beginning this Christmastime. I wish I could be there to hug you, but I will have to send you hugs instead. I love you eternally!
#20 You know, Christmas is all about being close to your loved ones. Sending lots of love to my dearest daughter. I wish you a dazzling and sparkling Christmas full of dear friends, warmth, and love.
#21 Be jolly, drink hot cocoa, and don't forget to send some love to your parents, because we're sending you ours! Merry Christmas to our smart and compassionate daughter.
#22 Dearest daughter, you are my brightest-shining angel that's come from the sky to light my life. Merry Christmas to my brilliant daughter. I love you lots.
#23 Christmas is the time to be spent with family. It's time to appreciate each other and share our love. So, we wish the most joyous Christmas to our loving daughter. Enjoy Christmas!
#24 The ultimate Christmas gift of my life is having a daughter like you. You're the most intelligent and ambitious girl, and I'm so proud of you. Have an extraordinary holiday!
#25 Enjoy each joyous moment of this season, darling. We love you very much, a daughter like you is a God-sent gift. Merry Christmas!
#26 I hope the spirit of the holiday season sparks all the lights in your soul. My Christmas wish to you is to let it shine all year long. Merry Christmas to my precious daughter.
#27 May this beautiful season wrap you in its warmth and love! Merry Christmas, sweet girl. Dad/Mom and I are sending our best.
#28 Sharing this family holiday with you is the best Christmas gift, dearest daughter. We're always glad to see our beautiful daughter. May you be happy and joyous all year long.
#29 You may be too grown-up to believe in Santa, but we love to seeing the same childlike wonder in you when you open your presents from us each year. We thank our lucky stars we have you for a daughter. Merry Christmas to you!
#30 This Christmas season, we're sending you some extra love and appreciation. We're endlessly proud of having such a smart and considerate daughter. Merry Christmas, love.
The Most Famous Quotes to Include with Your Christmas Message to Your Daughter
"Maybe Christmas, he thought, doesn't come from a store. Maybe Christmas…perhaps…means a little bit more!"
Theodor Seuss Geisel, How the Grinch Stole Christmas
"Christmas is not as much about opening our presents as opening our hearts."
Janice Maeditere
"Remember this December, that love weighs more than gold."
Josephine Daskam Bacon
"Christmas is not a time nor a season, but a state of mind."
Calvin Coolidge
"God is in the details."
Ludwig Mies van der Rohe
"Like snowflakes, my Christmas memories gather and dance — each beautiful, unique, and gone too soon."
Deborah Whipp
"Santa Claus is anyone who loves another and seeks to make them happy; who gives himself by thought or word or deed in every gift that he bestows."
Edwin Osgood Grover
"Christmas is most truly Christmas when we celebrate it by giving the light of love to those who need it most."
Ruth Carter Stapleton
"Christmas is like candy; it slowly melts in your mouth sweetening every taste bud, making you wish it could last forever."
Richelle E. Goodrich
"Christmas in Bethlehem. The ancient dream: a cold, clear night made brilliant by a glorious star, the smell of incense, shepherds and wise men falling to their knees in adoration of the sweet baby, the incarnation of perfect love."
Lucinda Franks
The Best Bible Verses to Include with Your Christmas Message to Your Daughter
Isaiah 7:14
Therefore the Lord himself will give you a sign: The virgin will conceive and give birth to a son, and will call him Immanuel.
Psalms 72:11
May all kings bow down to him and all nations serve him.
Micah 5:2
But you, Bethlehem Ephrathah, though you are small among the clans of Judah, out of you will come for me one who will be ruler over Israel, whose origins are from of old, from ancient times.
Galatians 4:4
But when the set time had fully come, God sent his Son, born of a woman, born under the law.
John 3:16
For God so loved the world that he gave his one and only Son, that whoever believes in him shall not perish but have eternal life.
Zechariah 9:9
Rejoice greatly, Daughter Zion! Shout, Daughter Jerusalem! See, your king comes to you, righteous and victorious, lowly and riding on a donkey, on a colt, the foal of a donkey.
Romans 6:23
For the wages of sin is death, but the gift of God is eternal life in Christ Jesus our Lord.
1 John 5:11
And this is the testimony: God has given us eternal life, and this life is in his Son.
Isaiah 9:6
For to us a child is born, to us a son is given, and the government will be on his shoulders. And he will be called Wonderful Counselor, Mighty God, Everlasting Father, Prince of Peace.
John 10:27-28
My sheep listen to my voice; I know them, and they follow me. I give them eternal life, and they shall never perish; no one will snatch them out of my hand.
Please take a moment to pin this post to Pinterest.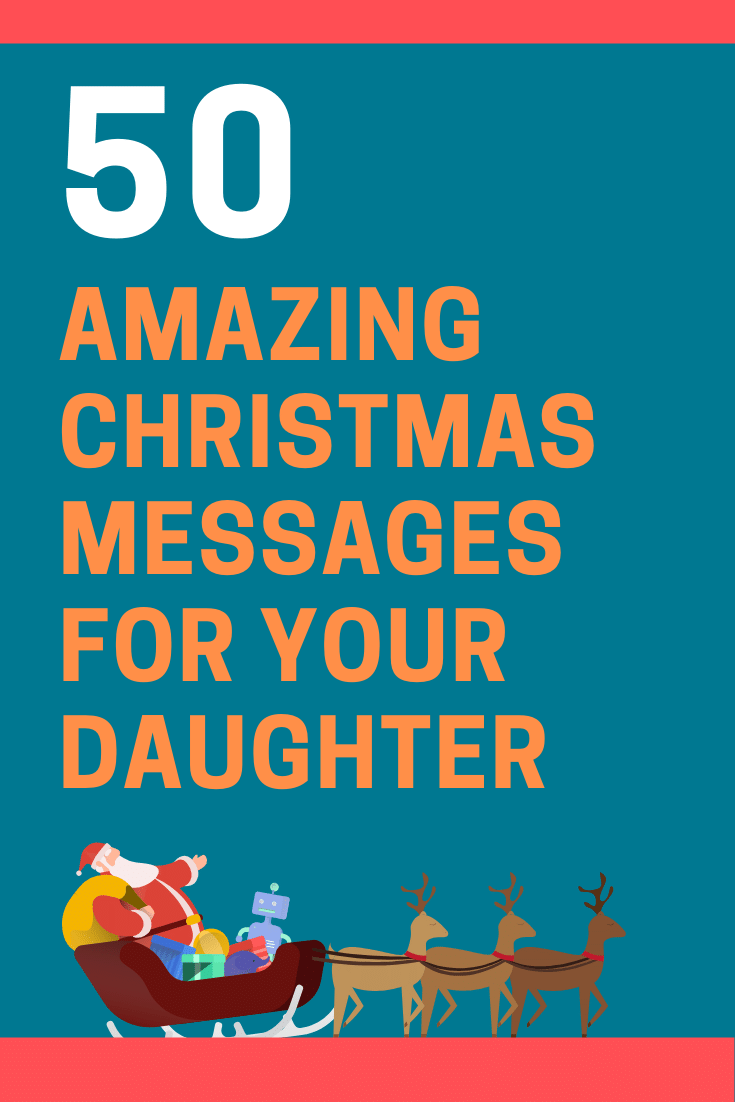 Author Biography
Keith Miller has over 25 years of experience as a CEO and serial entrepreneur. As an entrepreneur, he has founded several multi-million dollar companies. As a writer, Keith's work has been mentioned in CIO Magazine, Workable, BizTech, and The Charlotte Observer. If you have any questions about the content of this blog post, then please
send our content editing team a message here
.
---