Here is a list of 101 unforgettable "I Love You" Messages for your fiancé (man) or fiancée (woman) to show them that you cannot wait to spend the rest of your life with them.
#1 I love you now as my fiancé/fiancée. I'll love you even more when you're my husband/wife. I promise to keep our love fresh and new throughout the years. I promise to do whatever it takes to make you fall in love with me again every day. You're everything to me, my beloved.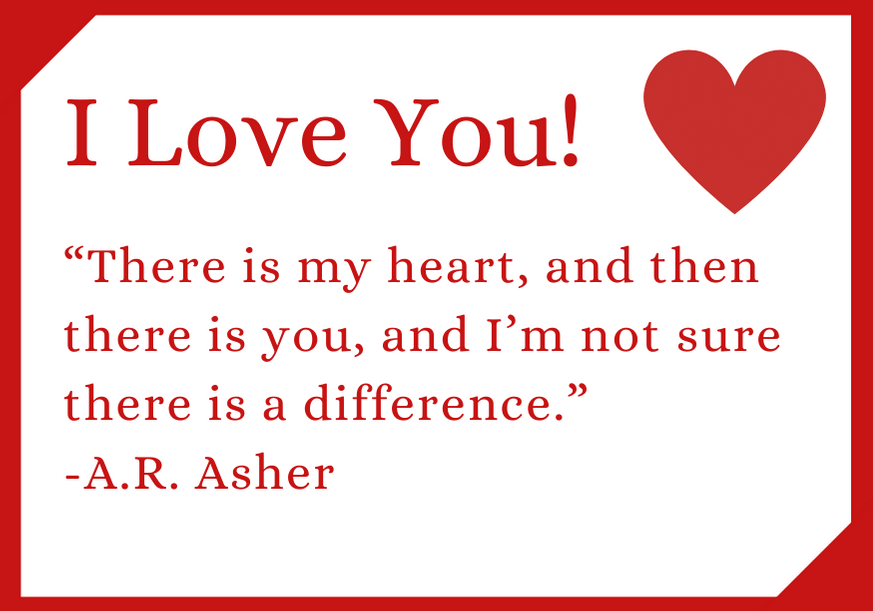 #2 Getting engaged to you was one of the easiest decisions I've ever had to make. Since the moment I met you, I felt a pull to you. I've known for the longest time that we are so good together. Every day you make me laugh, and every day you inspire me to be a better person.
#3 It's almost not fair how much I love you. I can't wait for the day you become my husband/wife. The very thought humbles me, and makes me proud at the same time. You're the one for me, honey. I am 100% sure.
#4 Whenever I imagine growing old, it's always with you by my side. That's how I know you're the one. I'm so happy to be loved by you in return, sweetheart, and I can't wait to marry you.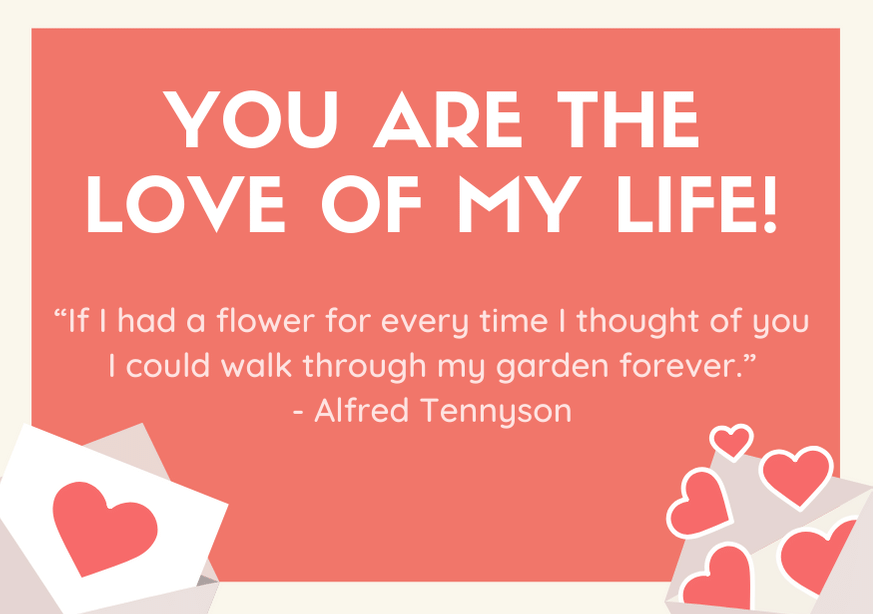 #5 I feel so happy that the man/woman I've loved for so long is going to be my husband/wife. Sweetheart, thank you for making my life so much brighter.
#6 I still can't believe I was lucky enough to earn your love. Binding my life with yours feels like the perfect thing to do, and I thank you for agreeing to be my husband/wife.
#7 You hold my heart in your hands, and I am so happy to be able to hold yours. Never in my life did I love so much and was so loved in return. I look forward to the day I can call you my husband/wife.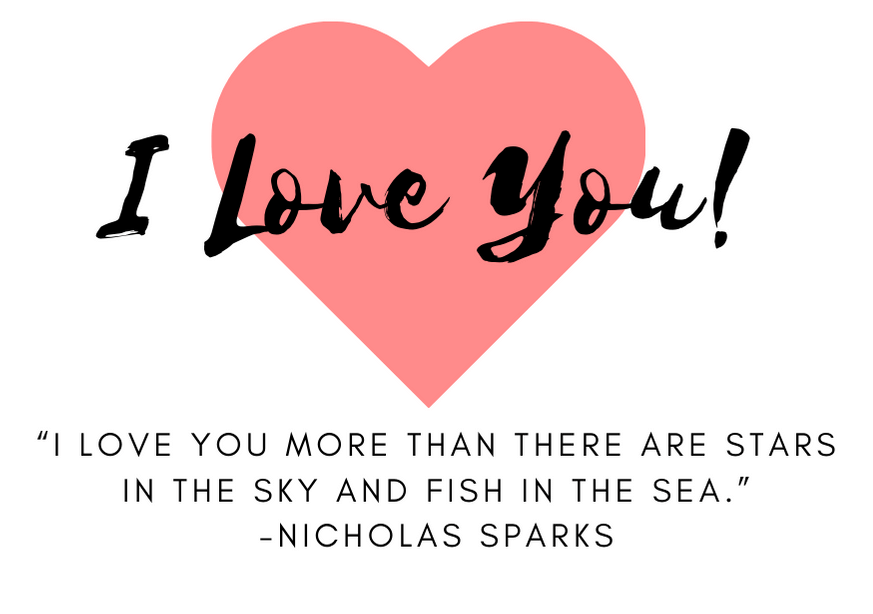 #8 I love you, baby. I've loved you for a thousand lifetimes before and I'll love you for a thousand more. We were meant for each other, and I'll never ever do anything to risk losing you.
#9 I know for a fact that you're the last man/woman I'll ever love. You make me complete in such a way no one else can, and I promise to treasure you for the rest of our lives.
#10 I never thought that someone as extraordinary as you could love someone as ordinary as me, but here we are. My heart is overflowing with love for you. I can't wait until you are officially my husband/wife. I am going to show you off to everyone!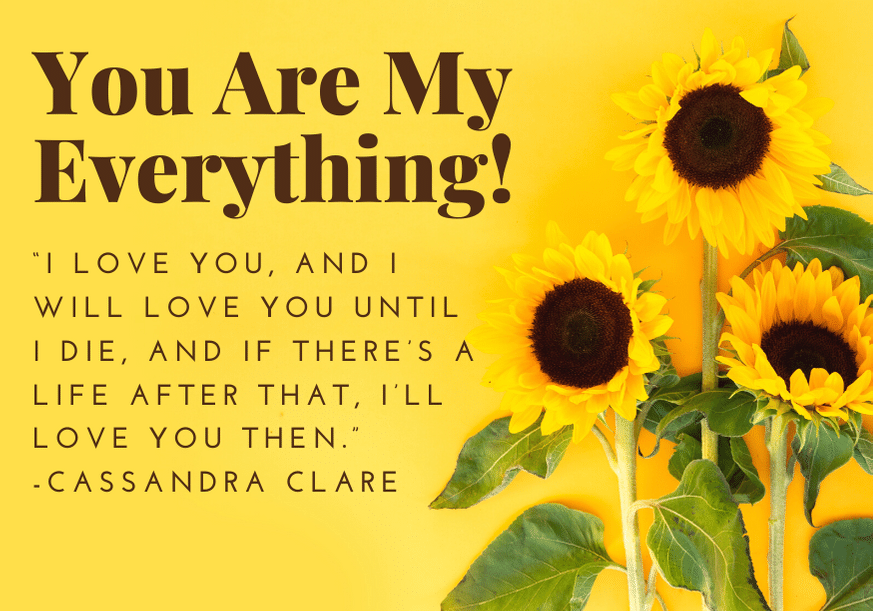 #11 Only when you came into my life did I realize what I was missing this whole time. Knowing that we will become one in holy matrimony makes me the happiest person alive. I love you to the moon and back.
#12 Out of all the relationship stories I hear, ours will always be my favorite. You are my "happily ever after," and I can't wait to marry you.
#13 Only a few days until we take the final step! You're the man/woman of my dreams, and I have to admit, I'm totally drunk on happiness right now. See you at the altar soon, my love!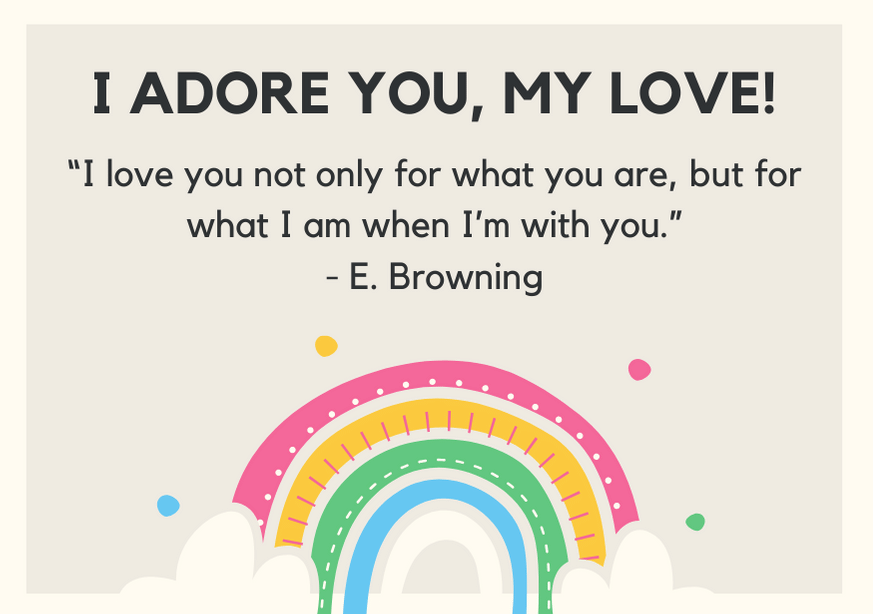 #14 You are the one who fills me with such happiness that I can't help but smile all the time. I grin from ear to ear until my face hurts. I feel like a rockstar because I'm engaged to you. Sometimes I have to pinch myself to convince myself that this is all really happening!  I love you so much.
#15 You walked into my life and you changed it forever. I love every minute I'm with you. We have something overwhelmingly beautiful, just like you, baby. And my heart bursts with happiness at the thought of the life we will create together.
#16 I'd be as happy to marry you in the most remote corner of the world as I would here, in front of all our guests watching. It doesn't matter to me how or where, as long as it's you and me together…forever at last!
#17 You take my breath away, sweetie. You are incredible in so many ways. I just want to hold you, gaze into your eyes and say that I am totally in love with you. It makes me feel incredible that we get to share the rest of our lives together.
#18 I wake up thinking about you and go to sleep dreaming about you, sweetheart. You're on my mind all through the day too. I can't wait to have you in my arms and kiss your lips as my husband/wife.
#19 I am crazy about you and I get lost in your love. You bring a smile to my face every time I'm with you and every time I think about you, my love. My head is swimming and my heart is floating as I think about us becoming one in marriage. I am counting the days!
#20 Our sparkling eyes tell the story of our love. I just know that our wedding day will be the happiest day of my life because it is the beginning of our new life together, as man and wife. I love you, my dearest love.
#21 You're the one for me, love. We have passion, but at the center of it all, we have something that is so rock solid that it is going to last until the end of time. I can't wait to call you my husband/wife.
#22 When we were dating, I was always talking about my amazing boyfriend/girlfriend. When we're married, I'll definitely be talking about my exquisite better half. I love you, sweetheart.
#23 You have captivated my heart, baby. I cannot imagine life without you and think about you constantly. I cannot wait to formally bond our love together in matrimony. I love you so much and always will.
#24 I started drafting my wedding vows the day I met you because I instantly knew I wanted you to be my husband/wife. Thank you for making my dream come true, my love.
#25 I know your favorite music and your favorite foods, I know how you like your coffee, and I know all of your daily routines. I also know how I'm going to be speechless on our wedding day when I meet you at the altar. I love you and can't wait to get started on the rest of our lives!
#26 Through the good times and bad, I'm going to be there by your side. There's nothing I've been more confident in than my decision to marry you. I love you so much and am so excited to grow older with you.
#27 I didn't know I was broken until you came and fixed me. I've never loved anyone as much as I love you, and my heart races at the thought that you'll soon be my husband/wife. I can't wait to become "us"!
#28 I know that you don't need words to understand me. When we exchange our rings, just look into my eyes and see all the vows I give to you, honey.
#29 I want you to know just how much I love you. I'm so excited to get married. Being with you feels so right to me, and I'll do everything I can to make you happy.
#30 I can't wait to marry you in front of God, our friends, and family, and start the rest of our lives together. You're the love of my life and I want everyone to know.
#31 You and I work so well together. You are my best friend, the love of my life, and my home. I can't wait to marry you. With all my heart, I love you.
#32 Love is a risk, but I've never regretted trusting you with my heart. I promise to keep yours safe and sound, too. My love for you is unending, and I can't wait for the day when I marry my handsome groom/beautiful bride.
#33 Relationships are hard work, but with you, it's the kind of work that I look forward to doing every day for the rest of our lives. I love you, my sweet fiancé/fiancée.
#34 Enjoy your last moments of being single because very soon we'll be saying our vows and exchanging the rings. And if you thought single life was good, just wait to see how good it gets when we're married! I promise you it will get even better from there. I can't wait to start the rest of our lives together. See you at the altar!
#35 My dear husband-to-be/wife-to-be, I've never believed in love at first sight or in star-crossed lovers, but you made me a believer. My heart is yours. I love you.
#36 They always tell you to follow your heart, don't they? Well, my heart has led me to you, so let me bind it with yours, and we'll walk through life, hand in hand. I love you, my handsome groom/beautiful bride.
#37 Every time I rehearse my wedding vows, I get a lump in my throat and teary-eyed because every word of it is true. I can't wait to tell you of my love and make you my husband/wife.
#38 I can't wait for our honeymoon when we can leave the other people behind and just enjoy each other. The last few months have been hectic, and we deserve some time for ourselves. Soon, love!
#39 Nothing in the world makes me as happy as you do. No one in the world moves me as much as you do. I can't wait until you have a ring on your finger and I can call you my husband/wife.
#40 I can't predict the world's future, but I surely can predict mine. My future is you, always and forever. I love you, my handsome/gorgeous fiancé/fiancée.
The Most Famous Quotes to Include with Your Love Message for Your Fiancé/Fiancée
"I love you more than there are stars in the sky and fish in the sea."
Nicholas Sparks
"I need you like a heart needs a beat."
Timbaland ("Apologize" lyrics)
"Better never to have met you in my dream than to wake and reach for hands that are not there."
Otomo No Yakamochi
"Yet everything that touches us, me and you, takes us together like a violin's bow, which draws one voice out of two separate strings."
Rainer Maria Rilke
"Faith makes all things possible…love makes all things easy."
Dwight L. Moody
"And when you smile, the whole world stops and stares for awhile, cause you're amazing, just the way you are."
Bruno Mars ("Just The Way You Are" lyrics)
"A kiss is a lovely trick designed by nature to stop speech when words become superfluous."
Ingrid Bergman
"There is my heart, and then there is you, and I'm not sure there is a difference."
A.R. Asher
"I love you not only for what you are, but for what I am when I'm with you."
Elizabeth Barrett Browning
"Sometimes your nearness takes my breath away, and all the things I want to say can find no voice. Then, in silence, I can only hope my eyes will speak my heart."
Robert Sexton
"I accept you, every single thing that makes you who you are, from now until the end of time."
The Fosters
"Genuine and true love is so rare that when you encounter it in any form, it's a wonderful thing, to be utterly cherished in whatever form it takes."
Gwendoline Christie
"Each moment of a happy lover's hour is worth an age of dull and common life."
Aphra Behn
"If I had a flower for every time I thought of you I could walk through my garden forever."
Alfred Tennyson
"I seem to have loved you in numberless forms, numberless times, in life after life, in age after age forever."
Rabindranath Tagore
"I love you, and I will love you until I die, and if there's a life after that, I'll love you then."
Cassandra Clare
"You might not have been my first love, but you were the love that made all the other loves irrelevant."
Rupi Kaur
"Then he kissed her so deeply and so completely that she felt like she was falling, floating, spiralling down, down, down, like Alice in Wonderland."
Liane Moriarty
"For the two of us, home isn't a place. It is a person. And we are finally home."
Stephanie Perkins
"Chemistry is you touching my arm and setting fire to my mind."
Nayyirah Waheed
"Everything is clearer when you're in love."
John Lennon ("Oh My Love" lyrics)
Please take a moment to pin this post to Pinterest.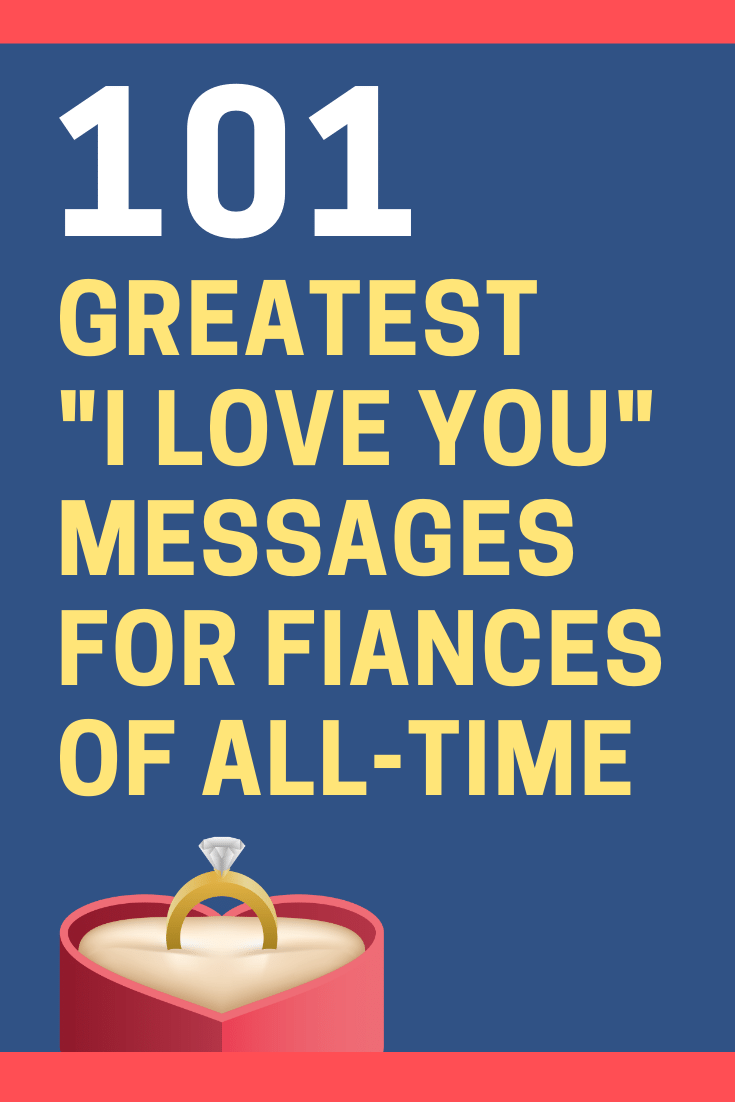 Author Biography
Keith Miller has over 25 years of experience as a CEO and serial entrepreneur. As an entrepreneur, he has founded several multi-million dollar companies. As a writer, Keith's work has been mentioned in CIO Magazine, Workable, BizTech, and The Charlotte Observer. If you have any questions about the content of this blog post, then please
send our content editing team a message here
.
---