Here is a list of 50 thank you for being part of my life messages and quotes to show them how much they mean to you. I have broken them up into two categories; romantic messages and messages for a friend.
Romantic Messages:
#1 Having you by my side has added unimaginable happiness and stability to my life, honey. You're the one I turn to with the best news, and you're the one who comforts me in the worst of times. Thank you for being there for me, through thick and thin.
#2 Thank you for being the one-of-a-kind special someone in my life. I could not express my love for anyone else the way I do for you. You make it so easy to love you, and for that, I thank you, sweetheart.
#3 Since the first day I met you, you have been my number one. I hope that the joy-filled days that we have spent together will continue for the rest of our lives, my beloved. Thank you for being "The One."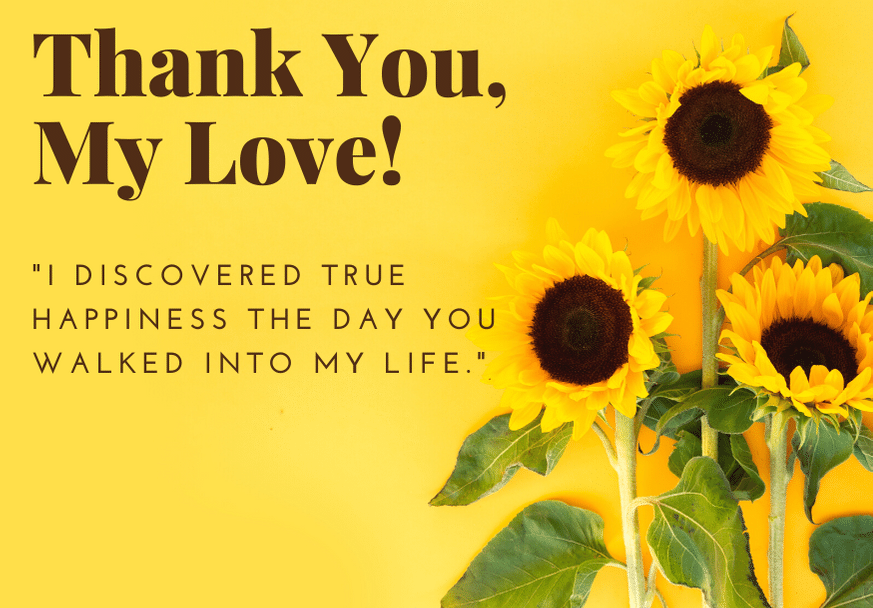 #4 You are my one true inspiration. The passion I have for you is unmatched and bursts out of my chest at the mere thought of you. Every day, you grace me with your selflessness and compassion. Thank you for being the best part of my life, baby. You are everything to me.
#5 You are the only concretely irreplaceable part of my life. Your imperfections make you perfect. Our lives mesh and intertwine as though they were created for each other, my sweetheart. Thank you for choosing to share your life with me and for being a part of mine.
#6 In my life, you have been the driving force behind all that I do. You are my inspiration, and I dedicate everything to you. Thank you for being my rock, a stable and constant comfort for me. You're simply the best, sweetheart.
#7 Dearest love, you make me want to make you proud. You make me want to make you happy. Your mere presence gives me unbridled joy. With you by my side, I know we can accomplish anything.
#8 You are my teammate and my best friend. I simply could not ask for a more perfect, reliable, and loving person than you to hold such a key place in my life. Thank you for everything you do, always.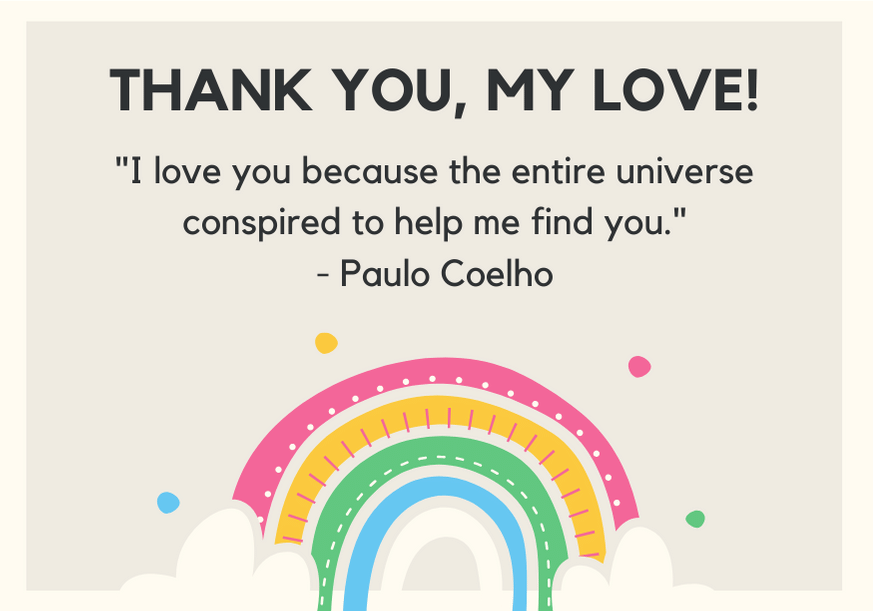 #9 You have made me a better person while you have been in my life. I cherish you every day, and will for all the days to come. Thank you for choosing to spend all of this time by my side. I love you, sweetie.
#10 To my one and only. I appreciate your presence in my life with everything that I am. All that I do would simply not be the same without knowing that you are my life partner. Thank you endlessly for being mine, my love.
#11 Ever since you came into my life, you have made it infinitely better. For that, I really and truly cannot thank you enough. I absolutely adore you and worship the ground that you walk on, baby.
#12 Time is the one absolutely finite resource we have, and I could not be happier spending it with anyone else. Time simply does not exist when you are by my side, gorgeous. Thank you for giving me such an irreplaceable and unparalleled feeling.
#13 My life has never been the same since the day that you came into it. You are that something extra that my heart has longed for, for as long as I can remember. Thank you for being a part of my life, and please never stop loving me.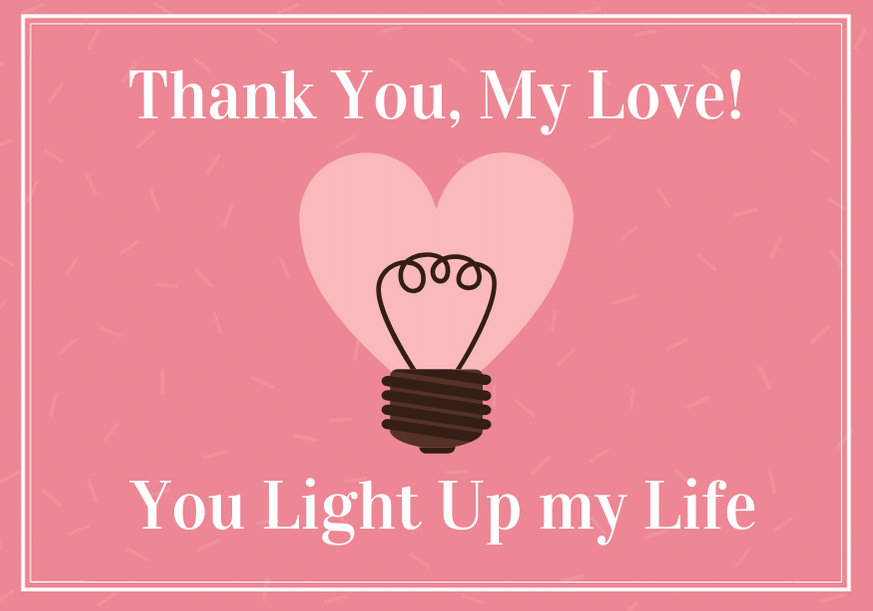 #14 You are the center of my life, darling. My gratefulness for your presence by my side and your existence has no bounds. Thank you so much.
#15 I adore the idea that you are my one and only. I revel in the chance to share every future experience that life has to offer with you. Thank you for never letting me down and for being a part of my life.
Messages for a Friend:
#1 Since you've been a part of my life, I've never been the same. Thank you for having such a positive impact on me, and for being an unshakeable source of encouragement.
#2 Like a true friend, you've stuck with me through thick and thin and have been someone that I can relate to through every bump in the road. Thank you for being a part of my life, and I only hope that one day I can figure out how to be just as faithful of a friend as you've been to me.
#3 Where would I ever have wound up if I didn't have you in my life? I shudder to think of it. Thank you for being a part of my life and guiding me when I've needed it.
#4 When I call, you always answer. When I'm in need, you're the first one to help. Thank you for being such a powerful presence in my life. I am comforted to know you are there, and I will always appreciate you.
#5 Thank you for being part of my life, and for being someone I can rely on no matter what. You are a living definition of what a friend should be, and I can only attempt the best I can to be the friend that you deserve.
#6 The need is heavy on my heart to express to you how thankful I am that you are a part of my life. Your friendship is the kind that I would do anything to hold onto. Thank you for being in my life.
#7 Every time that I look back and see everything that I've accomplished, I recognize that you're there with me, every step of the way. Thank you for being a part of my life that I cherish very much.
#8 You've been a friend and a big part of my life for quite a while now, and I thank you for everything you've taught me. I really appreciate it.
#9 You've taught me things that will benefit me for the rest of my life. Thank you for being a significant part of my life, and for all of the patience you've shown toward me.
#10 Think of all the memories, the experiences, the hardships, and the victories. You're the only person I know that I'd be happy to share a foxhole with. Thank you for being part of my life.
#11 You have willingly gone above and beyond for me, time and time again. You're a special friend, and I'd like to thank you for being a part of my life.
#12 Thank you for being a part of my life, and being someone who has been encouraging, motivating, selfless, and always on board when I've ever needed any help. I appreciate you.
#13 No matter how low I've ever been, or how often I get knocked down, I'm always thankful to have someone like you in my life to help me back up. Thank you for being there for me.
#14 Thank you for being someone in my life that never fails to put a smile on my face, and has a way to remove burdens from my heart.
#15 We share a bond of friendship that few people are lucky enough to experience firsthand. Thank you for being a great friend and for being a part of my life.
The Most Famous Quotes to Include with Your Thank You for Being Part of My Life Message
"No friendship is an accident."
O. Henry
"In a friend you find a second self."
Isabelle Norton
"Each friend represents a world in us, a world possibly not born until they arrive, and it is only by this meeting that a new world is born."
Anais Nin
"Walking with a friend in the dark is better than walking alone in the light."
Helen Keller
"We're born alone, we live alone, we die alone. Only through our love and friendship can we create the illusion for the moment that we're not alone."
Orson Welles
"Friendship is the source of the greatest pleasures, and without friends even the most agreeable pursuits become tedious."
Thomas Aquinas
"A friend is someone who knows all about you and still loves you."
Elbert Hubbard
"Let us be grateful to people who make us happy. They are the charming gardeners who make our souls blossom."
Marcel Proust
"There's not a word yet for old friends who've just met."
Jim Henson
"There is nothing on this earth more to be prized than true friendship."
Thomas Aquinas
"It's the friends you can call up at 4am that matter."
Marlene Dietrich
"Friendship is a wildly underrated medication."
Anna Deavere Smith
"Friends should be like books, few, but hand-selected."
C.J. Langenhoven
"A true friend is someone who thinks that you are a good egg even though he knows that you are slightly cracked."
Bernard Meltzer
"A real friend is one who walks in when the rest of the world walks out."
Walter Winchell
"A friend is one of the nicest things you can have, and one of the best things you can be."
Douglas Pagels
"A friend knows the song in my heart and sings it to me when my memory fails."
Donna Roberts
"One loyal friend is worth ten thousand relatives."
Euripides
"Some people go to priests, others to poetry, I to my friends."
Virginia Woolf
"Flatter me, and I may not believe you. Criticize me, and I may not like you. Ignore me, and I may not forgive you. Encourage me, and I will not forget you. Love me and I may be forced to love you."
William Arthur Ward
Please take a moment to pin this post to Pinterest.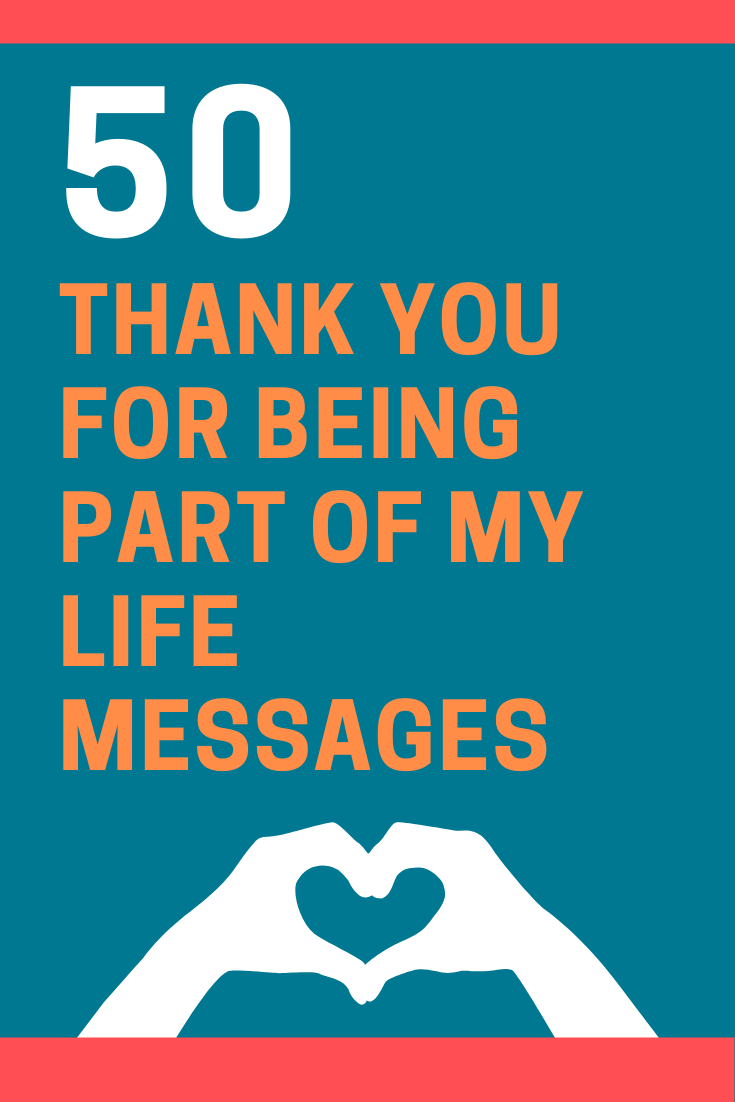 Author Biography
Keith Miller has over 25 years of experience as a CEO and serial entrepreneur. As an entrepreneur, he has founded several multi-million dollar companies. As a writer, Keith's work has been mentioned in CIO Magazine, Workable, BizTech, and The Charlotte Observer. If you have any questions about the content of this blog post, then please
send our content editing team a message here
.
---