Here is a list of the 50 best thank you notes for your personal trainer to show them how much you appreciate their support during your fitness journey.
#1 Thank you for turning my "cannots" into "cans." You've pushed me further than I thought I could go, and shown me that I can reach my physical goals if my mind wants it bad enough. Training with you has benefited my perspective in other areas of my life and I feel more empowered than ever before. Thank you for transforming me!
#2 Since I have been training with you, I have more energy, I sleep better, and I feel better about myself. Thank you for being flexible with your schedule, and ensuring I get the most out of the time I have with you. You take great care of me and I am thrilled to be on this fitness journey with you!
#3 Thank you for not letting me quit when I wanted to, or go easy when I was tired. You believed in me more than I believed in myself. Now I believe. And there is nothing that beats that feeling. I owe that to you. Thank you.
#4 Who knew that fitness training could make you feel young again? I sincerely have never felt this good. Pretty soon, I am going to be getting a whole new wardrobe to celebrate the new me! Thank you for breathing fresh air into my life!
#5 I see the impossible. You see the possible and a strategy to get me there. I feel exhaustion. You say one more rep. Thank you for pushing me to achieve incredible results. Don't let up on me, even if I beg you!
#6 Having appointments with you and being accountable to you has given me more than physical results. You've given me tips on nutrition and even become my unofficial therapist! Thank you for being a trainer and a friend.
#7 You have taken me to the next level! I am thrilled with the varied routines you have developed for me. You keep me interested and motivated, and I love the improvement in my body. I look forward to reaching new heights together. Thank you for taking me on this journey.
#8 I wish I would have found you sooner. You have helped me break through my plateau and have challenged me to be better. Thank you for helping me get the most out of the limited time I have at the gym!
#9 After our sessions, I can literally feel the rush of endorphins. Thank you for holding me accountable, getting maximum results in minimal time at the gym, and making me feel great! I look forward to reaching our next target together.
#10 You taught me to be patient and consistent, and that the work will pay off…and it has! Thank you for getting me to stick with the program in spite of my crazy busy schedule. I am thrilled with how I look and feel, and I owe it all to you!
#11 I've lost so much…weight, since I started working with you as my personal trainer. I'm amazed by the results, and very grateful for your help.
#12 I don't know if I should thank you for helping me reach my goal weight or blame you for how much money I've started spending on new clothes! Just kidding, I'm obviously very grateful and I thought you should know it.
#13 Working out has become much more fun because now I actually know what I'm doing. Thanks for putting together my training program and helping me achieve the results. You truly are a professional.
#14 I've never been more proud to look at the "before" picture than I am now. Thank you for helping me come this far, your personal approach has worked wonders.
#15 Not only am I in better shape now, but I also feel much more confident about myself. A great many thanks to your talent as a personal trainer! You've changed my world.
#16 After our workout sessions I feel much stronger both physically and spiritually. Thank you for a careful individual approach, you're a real pro.
#17 My summer body sends its regards! It wouldn't have visited me this year, but for your special invitation. Every workout session counted, and I thank you so much.
#18 The personal program you've arranged for me has changed my life completely. I feel much better about my looks and much more confident in myself, all thanks to you. Your professionalism is astounding.
#19 I've really enjoyed following a personal training program you composed for me. It was hard, but the result was 110% worth it. Thank you so much.
#20 I didn't really know what I was doing at the gym, but under your guidance, I've succeeded more than I could ever hope. You're a great trainer, and I've enjoyed working with you.
#21 You taught me that perseverance always brings the greatest results. Not that I didn't know that, but seeing my wildest dreams come true has sealed the deal. Thanks for the amazing training program and full-hearted support.
#22 It's a long way towards becoming "The Rock," but I feel I've been rocking much more since you came on board. Thank you for molding me into a Rock star!
#23 It's not the matter of suddenly transforming your body. It's a matter of hard work transforming your mind to help transform your body. Thank you for helping me go beyond limits. You're the best trainer I've ever worked with.
#24 When I just started training with you, I would give up easily and wasn't really involved in my own success. Thank you for giving me the greatest motivation to achieve results beyond all dreams.
#25 I just want to say how grateful I am for your work as my personal trainer. It's not just that I lost weight, it's that I gained so much more confidence. Thank you for helping me along the way.
#26 Thank you for never letting me feel like I'm wasting my time, even though I progressed by the smallest steps. You're a great personal trainer, and I'm very grateful.
#27 Thank you for challenging me and pushing me just a bit further every time. I've achieved more than I thought was possible, all thanks to your training program.
#28 It's been awesome working with you as a personal trainer. You've kept me focused on my goals and enabled me to achieve them. Thank you so much.
#29 I never knew how much potential I had until I started following your training program. It was hard in the beginning, but now I feel amazing. Thanks so much!
#30 No fear, no limits, no excuses. It was hard following these rules, but it was worth it 100%. Thank you so much, you're seriously an amazing trainer.
#31 Thank you for making me feel proud even of my smallest achievements. Your positive attitude has really kept me going. I've enjoyed the training so much and am very grateful for your support.
#32 Here are just a few words to thank you for being a great personal trainer. You're very knowledgeable, motivating, and your individual approach is beyond compare. I'm very grateful for your work!
#33 Thank you for making every drop of sweat worth it – quite literally, too. You've been amazing and helpful throughout the program, I couldn't have wished for a better trainer.
#34 The best thing about the whole experience was that I didn't feel alone. Thanks for supporting me over these weeks and inspiring me to work harder than I ever have. I was right to trust you, you're an awesome trainer.
#35 I knew that a lot of things in life were hard to reach, but your program showed me that it's doable. With effort and motivation, I can achieve anything. Thank you for proving that to me.
#36 Thank you for taking genuine interest in me and my outcome during our training. It was definitely a two-person job! Hope to be training with you again soon.
#37 I just want to say I'm grateful for the utmost respect you've shown me. I felt totally comfortable working with you, and I can't thank you enough.
#38 Nearing the end of my program, I want to say I'm happy to have shared this journey with you. Little wins or big wins, you were always there for me. You're the most dedicated trainer I know.
#39 Thank you so much for contributing to a healthier lifestyle I am now leading. I've had a blast working with you as a personal trainer, and I feel very grateful.
#40 These workouts have had a huge positive impact on my life, and I have you to thank for it. Thank you for being an awesome trainer, you really work wonders.
The Most Famous Quotes to Include with Your Thank You Message to Your Personal Trainer
"It's easy to make a buck. It's a lot tougher to make a difference."
Tom Brokaw
"It's amazing how far you can go when someone believes in you."
Katie Kacvinsky
"A good coach improves your game. A great coach improves your life."
Michael Josephson
"If it doesn't challenge you, it won't change you."
Fred Devito
"Everyone needs a coach. It doesn't matter whether you're a basketball player, a tennis player, a gymnast or a bridge player."
Bill Gates
"Persistence can change failure into extraordinary achievement."
Marv Levy
"Fitness is about so much more than exercise. It's a catalyst for positive change, and it affects every aspect of your life."
Amanda Russell
"All coaching is, is taking a player where he can't take himself."
Bill McCartney
"A mentor or a coach is often a good source of tough love. This type of person will often keep pushing you to perform at your best, even when you think you can't get any better."
Ace McCloud
"Success is the sum of small efforts, repeated day in and day out."
Robert Collier
Please take a moment to pin this post to Pinterest.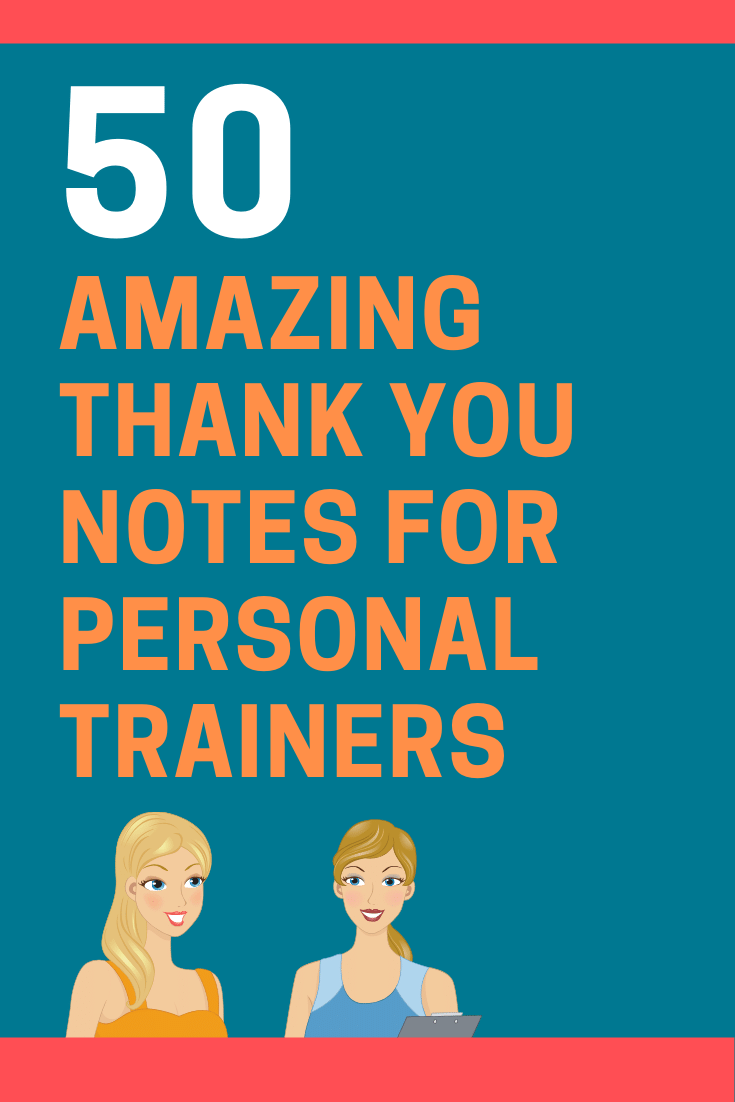 Author Biography
Keith Miller has over 25 years of experience as a CEO and serial entrepreneur. As an entrepreneur, he has founded several multi-million dollar companies. As a writer, Keith's work has been mentioned in CIO Magazine, Workable, BizTech, and The Charlotte Observer. If you have any questions about the content of this blog post, then please
send our content editing team a message here
.
---