Capricorn is known to be the most reliable and stable employee of the many signs in the Zodiac. Likewise, Capricorns are best suited to work on any career that requires patience, consistency and organizational skill.
Capricorns may be too slow in achieving their success but after reaching the mountaintop, they may consider it a real thing. Deliberate and small steps help them in achieving and fulfilling their own ambition in life.
As for Capricorns, they must have a concrete and detailed profession plan. They must also be assured of a nice paycheck and concrete goals. They must grow in experience and confidence for them to perfectly reach their own goals.
Here are the careers best suited for Capricorns:
1. Accountant
If you are interested in getting your taxes done, or a financial statement organized, Capricorns are always compulsive in making certain that the "T"s are crossed and the "Is" are dotted. They are not after misrepresenting funds or cheating because they have a good sense of duty.
2. Managerial Consultant
Capricorns can choose to become managerial consultants. They can easily recognize certain dysfunctions in the organization. They also are capable in finding and recommending for ways to make a better system.
3. Financial Planner
Capricorns are obsessed of funding retirement and wealth plans. They are also interested in learning the inside and outside of asset management and compound interest. Thus, they can show their best in becoming financial planner.
4. Antiques Dealer
Capricorns have a deep love in provenance, history and the business. They also have the interest in styling, working up at a period of time a collecting anything. This is a great way for them to enter the world of selling and buying antiques.
5. Appraiser
A determined Capricorn should pursue a career of being an appraiser. This is due to the reason that they can easily get in contact with the plenty of property and material goods. Although one likes the idea of evaluating a real estate or a gemstone, he or she still enjoys figuring something that is worthy.
6. Computer Programmer
A lot of people squirm in the idea of spending more time in a code. However, this is an interesting task for a Capricorn. Dedicated and tenacious, a Capricorn is dedicated, tenacious and patient.
7. Professional Organizer
Capricorns love the idea of flexing their own organizational muscles. They are interested in becoming a model in eliminating clutter and in looking for a place to put everything. They feel more compelled in sorting or rearranging their personal homes.
8. Cashier
In any movie theater, retail outlet, casino or fast food restaurant, there may be more Capricorns that count and take cash. As they arrive home, they are often hesitant in washing the scent of their money at their hands. They also love stacking the bills while the heads face toward them.
9. General Laborer
Capricorns give value on work ethic and would do anything just for the sake of money. They are not after pursuing a formal education. They find way in getting paid for bigger bucks in gutting fish or emptying garbage trash cans. They also find way in security and its golden formula.
10. Real Estate Developer
This career is a perfect option for a Capricorn like you. This allows you of putting your soul and heart into a certain project. In return, it makes a good profit for just a short time. Although independent wealth may not happen overnight, they can climb up the property hierarchy.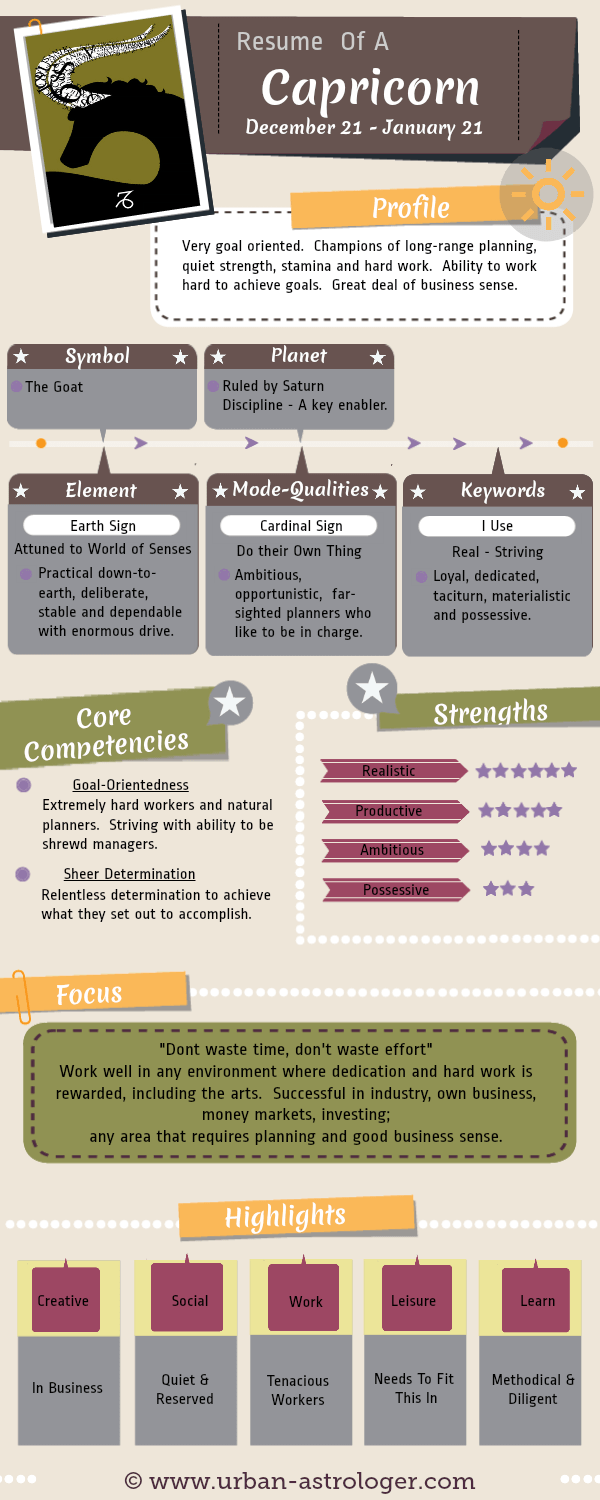 Author Biography
Keith Miller has over 25 years of experience as a CEO and serial entrepreneur. As an entrepreneur, he has founded several multi-million dollar companies. As a writer, Keith's work has been mentioned in CIO Magazine, Workable, BizTech, and The Charlotte Observer. If you have any questions about the content of this blog post, then please
send our content editing team a message here
.
---