In increasingly diverse workplaces, the possibility of harassment and discrimination is high. There are countless employees all over the world who are suffering from workplace discrimination and harassment. It is true that these factors greatly affects performance and productivity of employees especially those who are victims of never ending harassment's and discrimination's.
To avoid getting these things at their worst, it would be best to think of ways on how to eliminate these negative things out of the working system. There are several possible ways on how to minimize harassment and discrimination in the workplace and these include the following:
1. Know the legal definitions of harassment and discrimination. Stating derogatory remarks about groups of individuals or making employment decisions based on protected-class characteristic are said to be discriminatory acts. Individuals must therefore know the legal definitions as well as their rights because it is only then they can make the necessary legal actions.
2. Learning protected classes covered by the anti-discrimination law is one way of minimizing discrimination and harassment in the workplace. Discriminating individuals due to religion, ethnicity, gender, color, disability, status and political affiliation is illegal. To avoid being harassed or discriminated, document proofs and present these to authorized individuals or the management.
3. You can also minimize discrimination and harassment in the workplace by developing no-tolerance policies. You should put these policies into writing and require all employees to read these. As much as possible have each employee sign a particular form indicating that he has been provided with policy copy and compile these forms accordingly.
4. Establishing filing complaints procedure is also another effective way of minimizing discrimination and harassment in the workplace. These procedures must outline whom complaints must be made and how these complaints can be presented and heard confidentially.
5. You can also discuss anti-discrimination policies with your employees in detail. Give them clear examples of manifestations and incidences of harassment's and discrimination's and share serious consequences in case similar actions will be taken. Provide employees with the right procedures to be followed in terms of filing for complaints and grievances.
6. Another way you can do to minimize these unwanted incidents in the workplace is to provide diversity and training. Series of training helps in clarifying different types of behavior that seems to be inappropriate in the workplace. This also provides solutions and strategies on how diverse workplace can function effectively.
7. You can also draft outlines for valuable training sessions posing real-life scenarios that pertain to legal and social outcomes of harassment and discrimination in the workplace. In such way, individuals might realize why these actions must be avoided at all cost. Delivering training regularly can really help solve discrimination and harassment issues and eradicate all of these completely.
It feels great to work in a workplace with positive atmosphere. Workplace discrimination and harassment may just interfere with the quality of performance and productivity. Taking the steps on how to minimize workplace discrimination and harassment mentioned earlier will surely grace individuals with happy and satisfying working environment.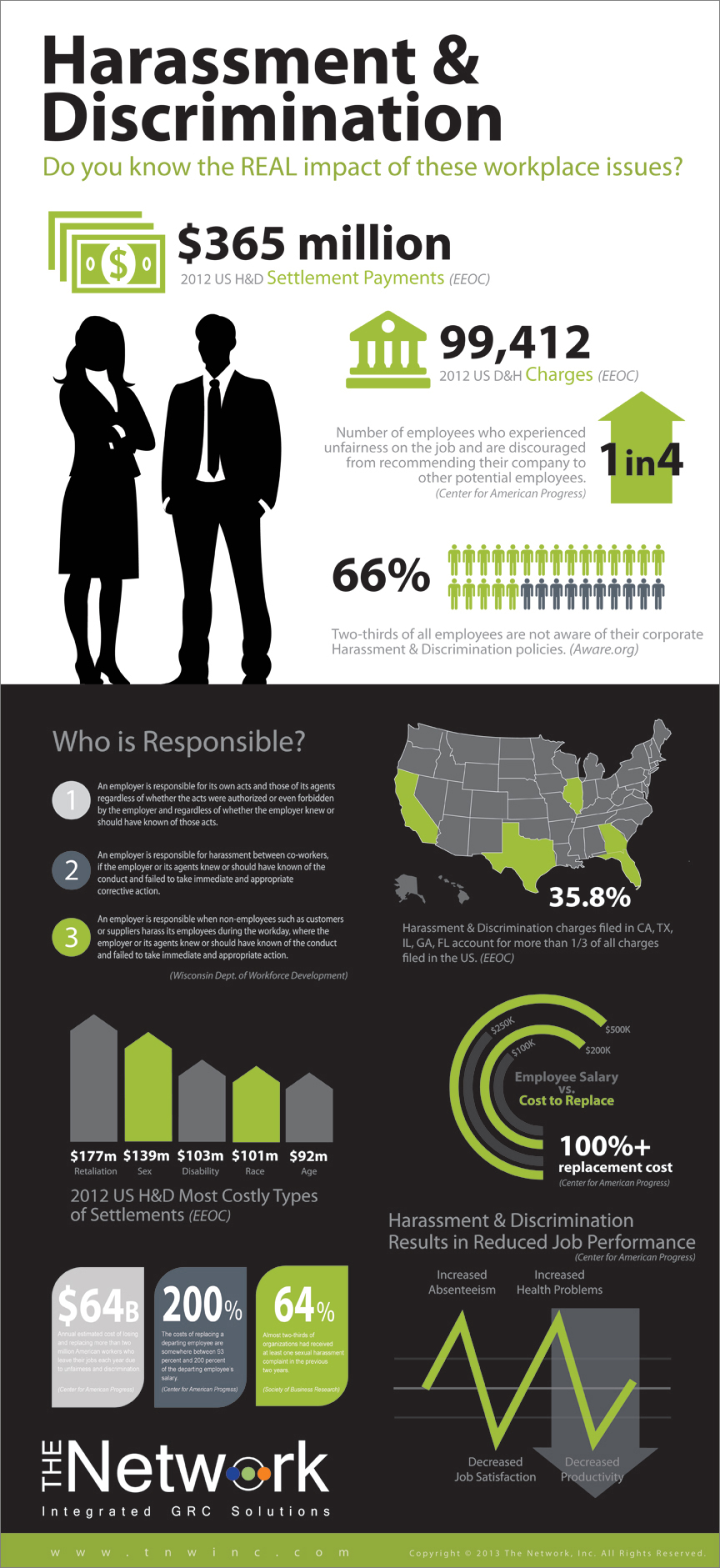 Author Biography
Keith Miller has over 25 years of experience as a CEO and serial entrepreneur. As an entrepreneur, he has founded several multi-million dollar companies. As a writer, Keith's work has been mentioned in CIO Magazine, Workable, BizTech, and The Charlotte Observer. If you have any questions about the content of this blog post, then please
send our content editing team a message here
.
---