Here is a list of 75 meaningful Christmas card messages for your boyfriend to let him know how wonderful he truly is during the most wonderful time of the year.
#1 I wished for a perfect boyfriend years ago. Santa took his time to deliver, but the results are smoking hot, and I'm now on fire! Have a Merry Christmas.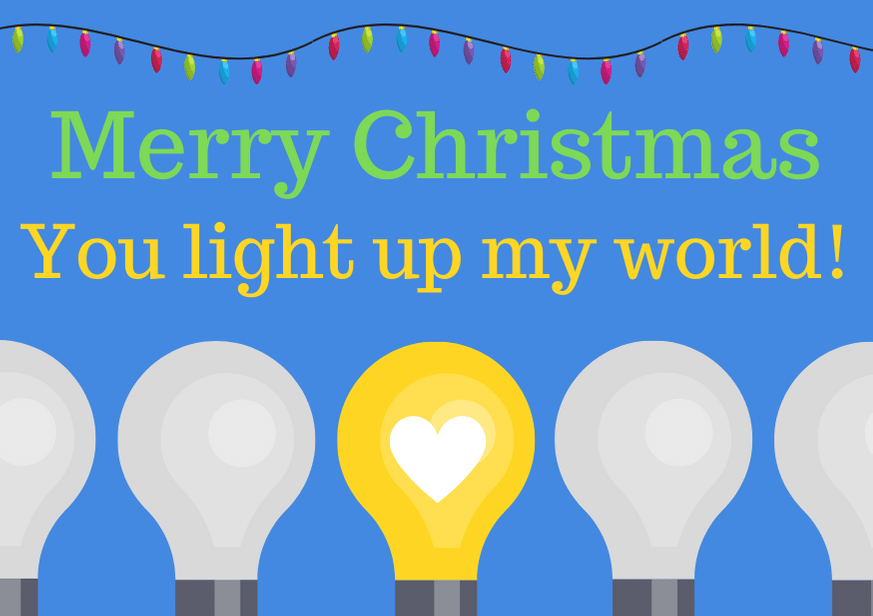 #2 Every day is Christmas as your girlfriend, but since today is the real thing, Merry Christmas to you, baby. I've got a blizzard of kisses waiting for you.
#3 I see the beauty in the cold of winter because there is a bright fire burning in my heart for you that makes my world shine with all that is good. I couldn't possibly be happier this Christmas than I am with you. Merry Christmas, handsome.
#4 Trying to pick a Christmas gift for the perfect boyfriend is a difficult task. No gift compares to your love, and it's so hard so I did my best. Merry Christmas.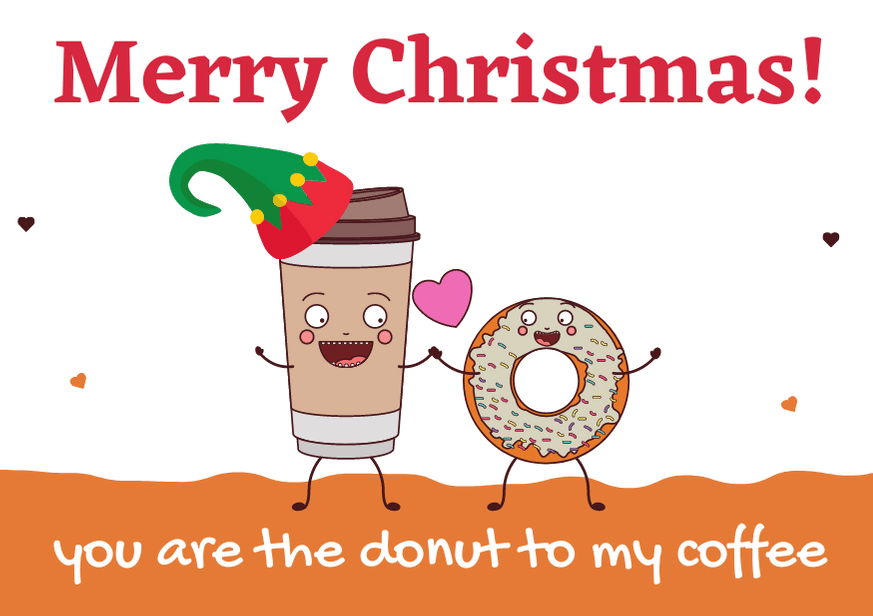 #5 It's cold outside, that's definitely true, yet I'm warm as can be when right next to you. This year has been long, and it's so hard to wait, but finally, we can have our little Christmas date. Merry Christmas, to my handsome boyfriend.
#6 I am so in love with you, and on Christmas day, there's only one thing we should do. Let's put on our slippers and cozy up near the tree. Let's have a memorable Christmas day, as joyous as can be. Merry Christmas.
#7 I hope you asked Santa for some snuggles and a movie with your girlfriend for Christmas this year because that's definitely something you're getting. Merry Christmas.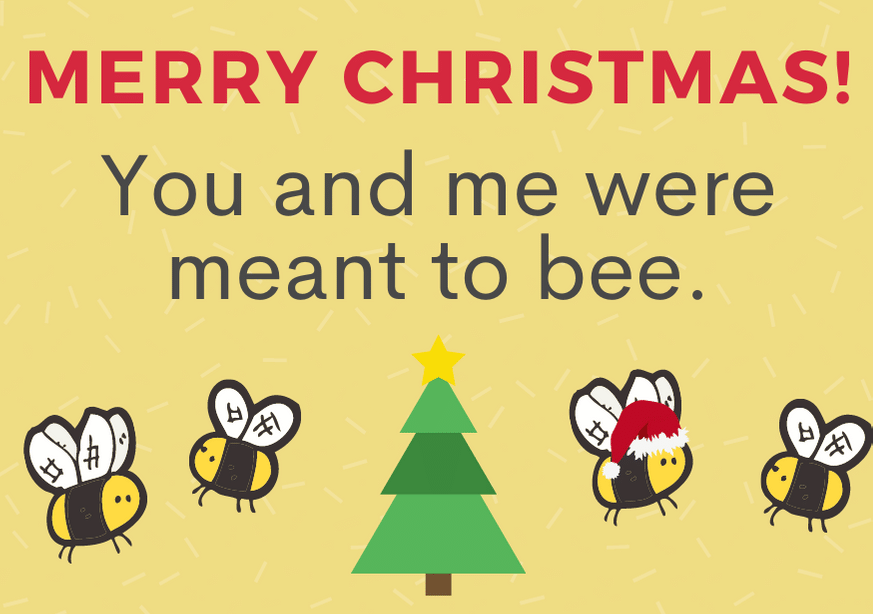 #8 You're as warm as a Christmas sweater, as sweet as a gingerbread man, and every day spent with you feels like a Christmas miracle. Merry Christmas, handsome.
#9 If it were up to me, everywhere we stand together would have mistletoe right above it! Merry Christmas to the cutest boyfriend in the world.
#10 You are hands-down my favorite gingerbread man, and I love being your snow angel. Merry Christmas.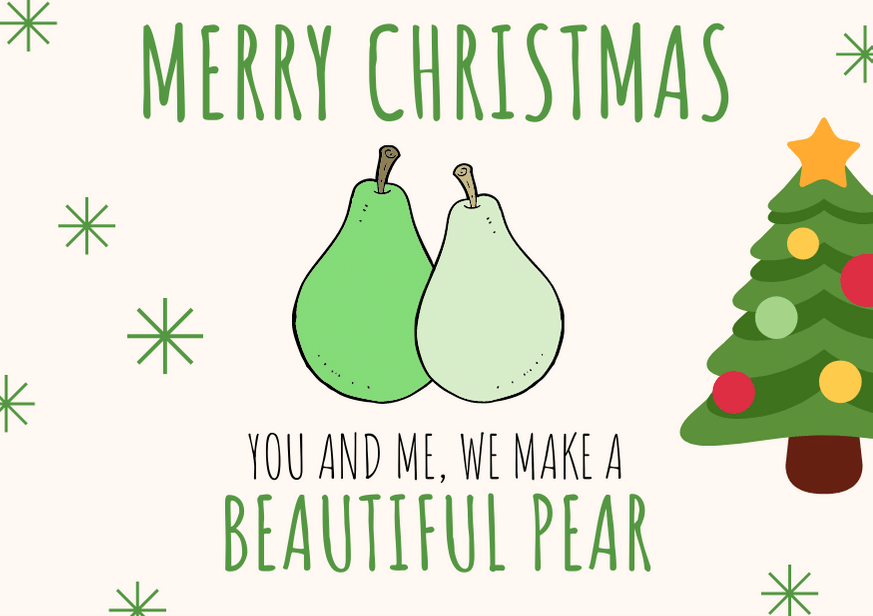 #11 If I were as tall as you, I'd dangle mistletoe above us. Since I'm not, I guess I'll just have to ask for a Christmas kiss from the world's best boyfriend. Make it a long one. Merry Christmas.
#12 If I thought I could win, I'd challenge you to a snowball fight. Since I likely can't, why don't we snuggle up for a Christmas movie instead? Merry Christmas, my gorgeous stallion.
#13 Every snowflake that falls reminds me of a unique reason why you're such a fantastic boyfriend. Merry Christmas!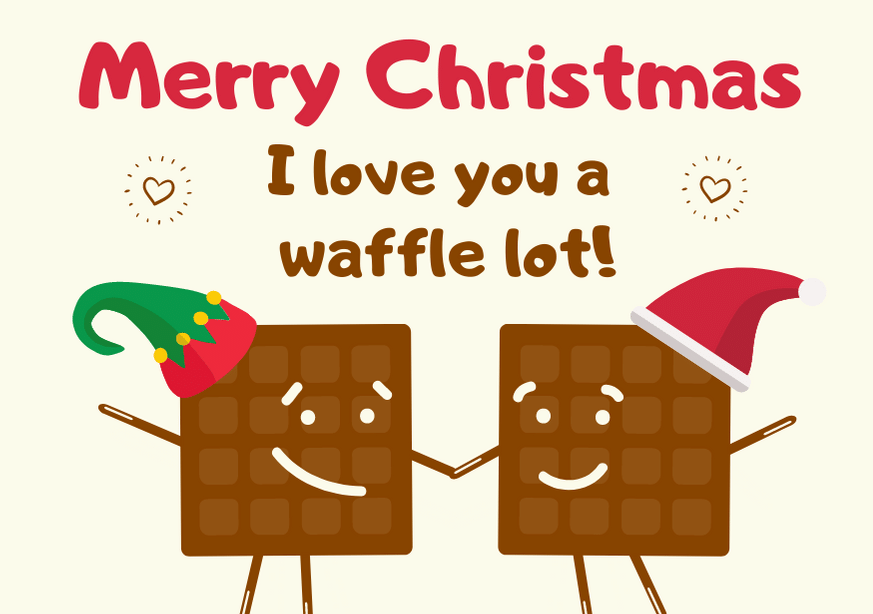 #14 Baby, Santa must have come early this year because I feel like I have had the best boyfriend around for a long time. Merry Christmas!
#15 Every Christmas ornament I put on the Christmas tree is as unique and beautiful as our relationship. Merry Christmas to my phenomenal boyfriend.
#16 Candy canes, sugar plums, and gingerbread men are all fine and dandy, but if I'm being frank, a caring and handsome boyfriend is the best kind of candy. Merry Christmas!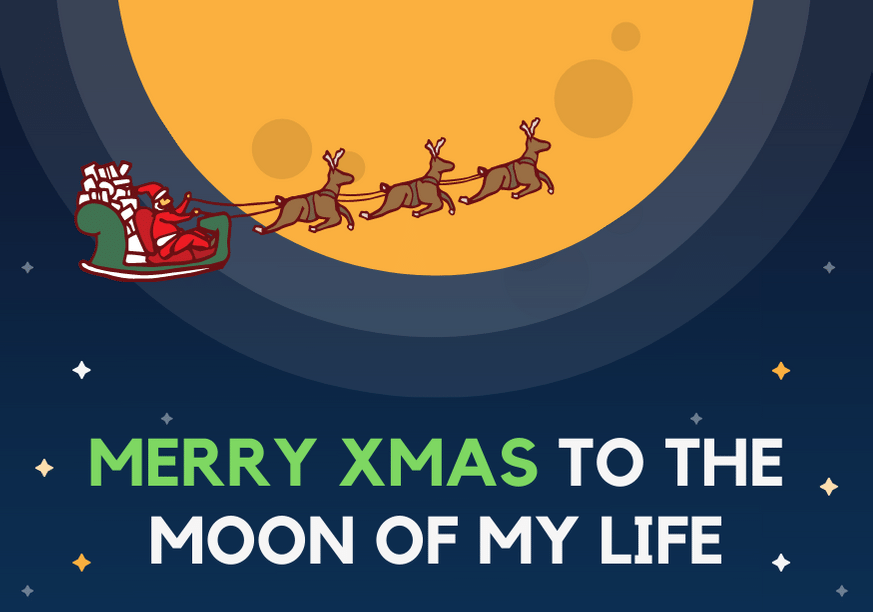 #17 The only thing I want to do on Christmas Eve is put on the Christmas tunes, turn the lights down low, and kick back with my gorgeous boyfriend. Merry Christmas!
#18 Snow dances in the sky on Christmas Eve, happily fluttering down to the ground at my feet. The only thing that can make this moment more beautiful is the perfect boyfriend to share it with. Merry Christmas!
#19 I feel as lucky as Mrs. Claus and as happy as a Christmas elf around you. Thank you for being you. Merry Christmas!
#20 It wouldn't feel like the perfect Christmas if I couldn't spend it in your strong embrace. Cuddling with you makes all my Christmas wishes come true. Merry Christmas!
#21 Though it never seems to get cold around here, I am going to pretend it's freezing outside so I have an excuse to snuggle under a blanket next to a warm fire with you this Christmas season. Maybe I'll make some cookies and hot cocoa, too. Merry Christmas!
#22 Watching our shoes make footprints in the snow makes me laugh. Yours are so much bigger than mine. Merry Christmas, to my extraordinary boyfriend.
#23 If you bring the Christmas tree, I'll decorate it! Merry Christmas to a fantastic boyfriend.
#24 Christmas is the perfect time for us to play some reindeer games! Merry Christmas to my phenomenal boyfriend.
#25 Watching the glow of the Christmas lights while smelling Christmas cookies is pure heaven, if you're with me of course. Merry Christmas to my extraordinary boyfriend.
#26 If you're already my boyfriend, then does that mean I still get a Christmas present from Santa? Merry Christmas!
#27 A boyfriend like you makes Christmas special in ways nothing else can. May your Christmas be filled with joy and love.
#28 I hear the melody of Christmas carols and feel the soft snowflakes land on my skin, but the best part of Christmas is having a boyfriend to see and hug. Merry Christmas.
#29 I'd go on a one-horse open sleigh ride with a boyfriend like you any day. Merry Christmas.
#30 My biggest Christmas wish is that I can spend another year with such a handsome and kind boyfriend. Merry Christmas.
#31 Another year with you definitely means that I was on Santa's nice list. Thanks for being the best present in the world. Merry Christmas.
#32 Even in a snowstorm, I'd feel so safe in your arms. Merry Christmas to the best boyfriend ever.
#33 Out of all the Christmas gifts I could ever receive, love from a boyfriend like you trumps all others. Merry Christmas.
#34 Just like Christmas day can brighten up the cold, winter weather, a boyfriend like you brightens up my world. Merry Christmas.
#35 Roasting chestnuts and drinking hot cocoa. The only thing that could make Christmas better is you. Merry Christmas.
#36 In this cold, Christmas weather, all I need to stay warm is a caring and handsome boyfriend like you. Merry Christmas.
#37 I can spend all year trying to have the best time with you, but Christmas day really beats any other day of the year. Merry Christmas from a very lucky girlfriend.
#38 Although I miss you any time you aren't around, Christmas especially is a day that wouldn't be the same without my boyfriend. Merry Christmas.
#39 The best part about Christmas day is the feeling of being warm and safe in your arms while the outside world is frosty and cold. Merry Christmas.
#40 I don't remember being good enough this year for the world to gift me such a memorable time with my boyfriend on Christmas, but I won't argue. Merry Christmas!
The Most Famous Quotes to Include with Your Christmas Message for Your Boyfriend
"Christmas Day will always be just as long as we have we."
Dr. Seuss
"There are three stages of man: he believes in Santa Claus; he does not believe in Santa Claus; he is Santa Claus."
Bob Phillips
"Baby it's cold outside."
Dean Martin
"'Tis the season to be jolly!"
"Deck the Halls" lyrics
"A merry Christmas to everybody! A happy New Year to all the world!"
Charles Dickens
"A little smile, a word of cheer, A bit of love from someone near, A little gift from one held dear, Best wishes for the coming year. These make a merry Christmas!"
John Greenleaf Whittier
"The Christmas spirit – love – changes hearts and lives."
Pat Boone
"Christmas is the season for kindling the fire of hospitality in the hall, the genial flame of charity in the heart."
Washington Irving
"Christmas will always be as long as we stand heart to heart and hand in hand."
Dr. Seuss
"It's not what's under the Christmas tree that matters, it's who's around it."
Charles M. Schulz
"Christmas, my child, is love in action. Every time we love, every time we give, it's Christmas."
Dale Evans
"As long as we know in our hearts what Christmas ought to be, Christmas is."
Eric Sevareid
"The way you spend Christmas is far more important than how much."
Henry David Thoreau
"Happy, happy Christmas, that can win us back to the delusions of our childhood days, recall to the old man the pleasures of his youth, and transport the traveler back to his own fireside and quiet home!"
Charles Dickens
"Christmas is not a time or a season but a state of mind. To cherish peace and good will, to be plenteous in mercy, is to have the real spirit of Christmas."
Calvin Coolidge
"My idea of Christmas, whether old-fashioned or modern, is very simple: loving others. Come to think of it, why do we have to wait for Christmas to do that?"
Bob Hope
"May peace and plenty be the first to lift the latch at your door, and happiness be guided to your home by the candle of Christmas."
Irish Christmas Blessing
"Christmas day is a day of joy and charity. May God make you very rich in both."
Phillips Brooks
"At Christmas, play and make good cheer, for Christmas comes but once a year."
Thomas Tusser
"Christmas is the season of joy, of holiday greetings exchanged, of gift-giving, and of families united."
Norman Vincent Peale
"It is Christmas in the heart that puts Christmas in the air."
W. T. Ellis
"May you have the gladness of Christmas which is hope; The spirit of Christmas which is peace; The heart of Christmas which is love."
Ada V. Hendricks
"City sidewalks, busy sidewalks, dressed in holiday style, in the air there's a feeling of Christmas."
"Silver Bells" lyrics
"Christmas is like candy; it slowly melts in your mouth sweetening every taste bud, making you wish it could last forever."
Richelle Goodrich
"Then the Grinch thought of something he hadn't before! What if Christmas, he thought, doesn't come from a store. What if Christmas…perhaps…means a little bit more!"
Dr. Seuss
The Best Bible Verses to Include with Your Christmas Message for Your Boyfriend
John 3:16
"For God so loved the world that he gave his one and only Son, that whoever believes in him shall not perish but have eternal life."
Psalms 72:11
May all kings bow down to him and all nations serve him.
1 John 5:11
And this is the testimony: God has given us eternal life, and this life is in his Son.
Hebrews 1:3
The Son is the radiance of God's glory and the exact representation of his being, sustaining all things by his powerful word. After he had provided purification for sins, he sat down at the right hand of the Majesty in heaven.
Song of Songs 7:9-10
And your mouth like the best wine! It goes down smoothly for my beloved, Flowing gently through the lips of those who fall asleep.
Song of Songs 7:11-13
Come, my beloved, let us go to the countryside, let us spend the night in the villages. Let us go early to the vineyards to see if the vines have budded, if their blossoms have opened, and if the pomegranates are in bloom—there I will give you my love. The mandrakes send out their fragrance, and at our door is every delicacy, both new and old, that I have stored up for you, my beloved.
Song of Songs 8:6
Place me like a seal over your heart, like a seal on your arm; for love is as strong as death, its jealousy unyielding as the grave. It burns like blazing fire, like a mighty flame.
Song of Songs 2:3-4
Like an apple tree among the trees of the forest is my beloved among the young men. I delight to sit in his shade, and his fruit is sweet to my taste. Let him lead me to the banquet hall, and let his banner over me be love.
Song of Songs 5:4-5
My beloved thrust his hand through the latch-opening; my heart began to pound for him. I arose to open for my beloved, and my hands dripped with myrrh, my fingers with flowing myrrh, on the handles of the bolt.
Proverbs 7:13-18
She took hold of him and kissed him and with a brazen face she said: "Today I fulfilled my vows, and I have food from my fellowship offering at home. So I came out to meet you; I looked for you and have found you! I have covered my bed with colored linens from Egypt. I have perfumed my bed with myrrh, aloes and cinnamon. Come, let's drink deeply of love till morning; let's enjoy ourselves with love!"
Please take a moment to pin this post to Pinterest.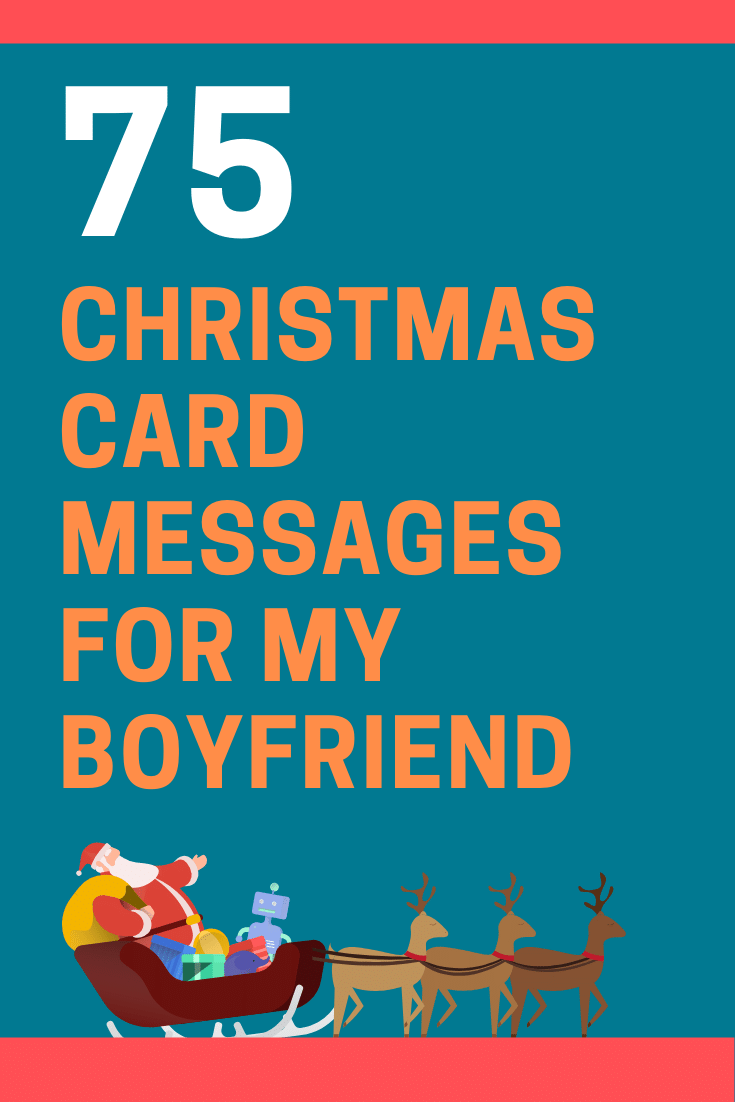 Author Biography
Keith Miller has over 25 years of experience as a CEO and serial entrepreneur. As an entrepreneur, he has founded several multi-million dollar companies. As a writer, Keith's work has been mentioned in CIO Magazine, Workable, BizTech, and The Charlotte Observer. If you have any questions about the content of this blog post, then please
send our content editing team a message here
.
---