Here is a list of 50 memorable Christmas messages for your son to remind him of the magic that the Christmas season brings.
#1 What are little boys made of? They say snips and snails and puppy dogs' tails. I say unexpected hugs, sports, and rocks, dirt, and other surprises in their pockets. I cherish every hug, every sports practice and game, and every strange thing you put into your pockets. Thank you for the treasured memories, my loving son. Merry Christmas.
#2 Dearest son, no matter how grown-up you are, we hope your Christmas season will always be magical and full of anticipation for you. May it fill your heart with joy, peace and love. Merry Christmas, our precious son. We love you to the moon and back.
#3 To our dearest snuggle bunny, you are the marshmallows in our hot cocoa, the dazzling lights on our Christmas tree, the treat of the day in our advent calendar. Of all the little boys on the planet, you are the smartest, strongest and kindest. We love you forever. Merry Christmas.
#4 I hope this Christmas will always be just as merry and bright as it was when you were a young boy. Dad/Mom and I love you enormously. We are sending the merriest Christmas wishes to our phenomenal son. We are so proud of the man you have become!
#5 Dearest love bug, know that you are eternally and unconditionally loved. Know that you are strong. Know that you are growing into a kind young man of integrity. Know that you are undeniably handsome. We are so thrilled you are our son. Merry Christmas, our sweet love.
#6 I smile when I remember the days of Legos, balls and video games. I laugh when I remember trying to stop you from peeing in the backyard. Who you have become fills my heart with pure joy. Your intellect, your strength, your drive, and your compassion are just some of the traits that make you the phenomenal human being you are. Thank you for giving me the gift of being an amazing son. Merry Christmas.
#7 There was a time when we had to hide the presents from you and trick you into thinking Santa Claus was going to be coming down the chimney. Thank you for those priceless memories, my son. Those memories, and having you in our lives, is more than we could ever ask for at Christmas. Thank you for you. We love you deeper than the oceans and higher than the heavens. Stay safe and have a joyous Christmas.
#8 Wherever your adventures take you, we hope you can find time this Christmas to come home so we can smother you with our love and share good times together. Merry Christmas, our precious son.
#9 Decorating the Christmas tree, sipping hot cocoa, looking at Christmas lights, making gingerbread houses, and spending time together. These are some of the priceless things of our Christmas pasts. We admire the man you have become and are so thankful for the love you have given us over the years. Merry Christmas, son.
#10 Thank you for understanding the true value of family, son. You're thoughtful, understanding, and you never fail to show how much you appreciate spending time together. Merry Christmas!
#11 We were just watching old Christmas videos and wanted to let you know how much we treasure you. We hope that your house is full of love and warmth this Christmastime. Have a Merry Christmas, our treasured son.
#12 We hope you make it home for the holidays, but if not, let us send you some love and good tidings. Enjoy this beautiful season and make sure you soak up all of its warmth and love, son. Merry Christmas.
#13 Christmas is all about family. Come visit us, spend some time here at home, and let us remind you what it's like to be a boy on Christmas break. Merry Christmas from Mom and Dad!
#14 Merry Christmas to our dearest son. We still remember vividly the genuine wonder in your eyes at Christmastime when you were a little boy. Please enjoy this merry season and don't forget about your loving parents. We miss you!
#15 Son, we are thinking of you as we celebrate this beautiful Christmas season. We hope that angels guide you every step of the way through this coming year and send you all our love. Merry Christmas.
#16 To my beloved son, I miss you this Christmas season. It will be hard to be apart. I will be thinking of you and wishing you were here. Have a very Merry Christmas.
#17 Your mother/father and I will have you in mind this Christmas season as we put up the tree without you. You are so special to us and we are so proud of the man you have become. We love you more than life itself.
#18 I hope your Christmas fills you with joy. I am thinking of you often and all the times we decorated the tree and baked cookies together. Somehow, Christmas just isn't the same without you and your smile. I miss you. Have a great Christmas.
#19 Stay warm and have fun this Christmas. Know that not a day goes by in which I don't think about how wonderful you are and how much I love you. You are the best present I could have ever wished for. Merry Christmas.
#20 All I can think about this Christmas is the joy of having you as a son. There is nothing else I want this time of year than to know that you are happy and healthy. Have an incredible Christmas.
#21 The most special time of the year is upon us again, our dear son. We hope you enjoy every single magical moment of it. Have the Merriest Christmas. We love you to the moon and back.
#22 As we celebrate this wonderful family holiday, I want to thank you for being the most terrific son and always showing us that you love and care for us. Merry Christmas, son.
#23 Merry Christmas, our handsome son. Enjoy the festivities and don't forget about your old folks. Sending love and hoping to see you this Christmas season.
#24 Thank you for the whole year of genuine care and utmost support. Having a son like you is truly a blessing, so I hope this holiday you'll find time to take care of yourself, too. Merry Christmas, my love.
#25 May your Christmas be filled with joy about the past year and excitement for the next one. Take good care of yourself and enjoy the celebrations. Merry Christmas, dear son.
#26 Dearest son, just as the Christmas holiday is special to our family, you are even more special to us. We wish that all your dreams come true this year. Merry Christmas, from Mom and Dad.
#27 No present is more heartwarming to me that having the whole family together for Christmas. Thank you for always making an effort to be close to your old folks. Merry Christmas, our sweet and loving son.
#28 A very merry Christmas to my amazing son. Have a joyful day full of Christmas cookies, hot cocoa, and lots of presents. I hope today is everything you've wished for!
#29 Merry Christmas to my extraordinary son. No matter how old you get, I hope this holiday still gives you that childlike excitement. We love you!
#30 Dear son, I wish you a wonderful Christmas filled with the most unbelievable miracles. May all your dreams come true on this special season.
The Most Famous Quotes to Include with Your Christmas Message for Your Son
"At Christmas, all roads lead home."
Marjorie Holmes
"Christmas is a stocking stuffed with sugary goodness."
Mo Rocca
"For me, the spirit of Christmas means being happy and giving freely. It's a tradition for all the kids in the family to help mom decorate the tree. Christmas is all about family, eating, drinking and making merry."
Malaika Arora Khan
"One of the most glorious messes in the world is the mess created in the living room on Christmas day. Don't clean it up too quickly."
Andy Rooney
"The best of all gifts around any Christmas tree: the presence of a happy family all wrapped up in each other."
Burton Hills
"The thing about Christmas is that it almost doesn't matter what mood you're in or what kind of a year you've had — it's a fresh start."
Kelly Clarkson
"T'was the night before Christmas, when all through the house, not a creature was stirring, not even a mouse."
Clement Clarke Moore
"This is the message of Christmas: We are never alone."
Taylor Caldwell
"Christmas is like candy; it slowly melts in your mouth sweetening every taste bud, making you wish it could last forever."
Richelle E. Goodrich
"Christmas is the season of joy, of holiday greetings exchanged, of gift-giving, and of families united."
Norman Vincent Peale
The Best Bible Verses to Include with Your Christmas Message for Your Son
John 1:1
In the beginning was the Word, and the Word was with God, and the Word was God.
John 3:16
"For God so loved the world that he gave his one and only Son, that whoever believes in him shall not perish but have eternal life."
Isaiah 9:6
For to us a child is born, to us a son is given, and the government will be on his shoulders. And he will be called Wonderful Counselor, Mighty God, Everlasting Father, Prince of Peace.
Matthew 1:23
The Virgin will conceive and give birth to a son, and they will call him Immanuel (which means "God with us").
1 John 5:11
And this is the testimony: God has given us eternal life, and this life is in his Son.
Hebrews 1:3
The Son is the radiance of God's glory and the exact representation of his being, sustaining all things by his powerful word. After he had provided purification for sins, he sat down at the right hand of the Majesty in heaven.
Hosea 11:1
When Israel was a child, I loved him, and out of Egypt I called my son.
John 1:29
The next day John saw Jesus coming toward him and said, "Look, the Lamb of God, who takes away the sin of the world!"
Luke 10:27
He answered, "'Love the Lord your God with all your heart and with all your soul and with all your strength and with all your mind"; and, "Love your neighbor as yourself."
Numbers 24:17
I see him, but not now; I behold him, but not near. A star will come out of Jacob; a scepter will rise out of Israel. He will crush the foreheads of Moab, the skulls of all the people of Sheth.
Please take a moment to pin this post to Pinterest.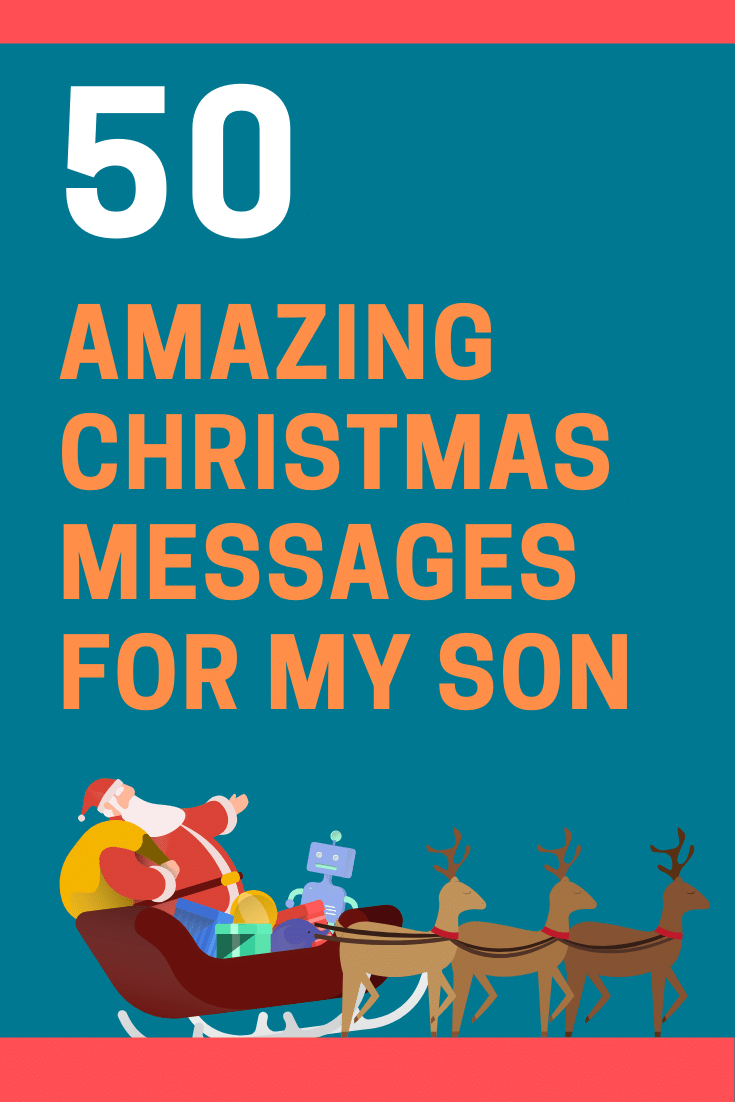 Author Biography
Keith Miller has over 25 years of experience as a CEO and serial entrepreneur. As an entrepreneur, he has founded several multi-million dollar companies. As a writer, Keith's work has been mentioned in CIO Magazine, Workable, BizTech, and The Charlotte Observer. If you have any questions about the content of this blog post, then please
send our content editing team a message here
.
---