Here is a list of 75 death anniversary remembrance messages and quotes to comfort those who have lost their loved one.
#1 While your loved one may no longer walk on this green Earth, the days that they spent here were incredible. The life they lived and the people they touched will stay in our memories forever.
#2 I know that this is an extremely difficult time for you. I want you to know that you are in my thoughts, and in my well-wishes. I cannot imagine what you must be feeling right now, but know that I am here for you no matter what. Please accept my utter heartfelt condolences on this anniversary.
#3 Since the day your loved one passed, many years have gone by, but just know that they have always been with you and will forever be at your side.
#4 I am thinking of you and praying for you today as you remember the death of your [husband]. [He] truly was a great [man]. We think about [him] often. I wish you much comfort today and always.
#5 I want you to know that I am truly sorry for your loss. On this anniversary, it is important that you realize that I am only a phone call away. In this difficult time of loss, know that we are all by your side. I am certain that your loved one is looking down on you from above.
#6 I am extremely saddened by your loss. I know that this anniversary is an immensely distressing period for you. Please take comfort in the fact that I am here to provide you with any assistance you want or need. I hope that my friendship and condolences bring light to your life during this time.
#7 I know that this day is always difficult for you and I spent some time thinking about you this morning. I hope that time will heal your wounds. Know that I am there for you.
#8 I know today will be hard for you, but remember that you have so many people who love you and will be thinking of you. Let me know if there is anything you need. I hope you will get through this and believe you will.
#9 I am remembering you today on this difficult day. Know that we are here for you if you would like to talk, or just want some company.
#10 Even as you remember this painful day, I hope you think of all the beautiful times you were able to have with your mother. She was so loving and kind, and I just know she would want you to smile today. I do, too. Please let me know if you want to talk or go for a walk.
#11 My heart truly goes out to you in this time of painful sorrow. Someone so uniquely special and dear to you could never be forgotten. On this anniversary, I hope that you take comfort from my love, support and prayers. I know that you will make it through this intense and painful time.
#12 I thought of you this morning. It must be so hard for you on the anniversary of your [wife's] passing. I hope for nothing but comfort for you today, and that you will find relief in knowing [she] lived a wonderful life. I am always available for a phone call if you want to talk.
#13 It takes a courageous heart to face the anniversary of the loss of a loved one with grace. I know you will have the strength persevere and will be there with you if you need me.
#14 I cannot imagine how much pain you will be wrestling with today. Know that I will be thinking of you and your entire family today and that you will find peace and strength on this difficult day.
#15 When the pain of the loss of your [father] feels fresh today, know that I am here and you can talk to me. Or not. Anything you need, anything, please let me know. I am nearby if you need me.
#16 Your father was a truly amazing man. I was just thinking today of all the times he made me laugh. I hope you are filled with peace, comfort, and pleasant thoughts on this difficult day.
#17 As the feelings of grief come again today, please let me know how if there is anything I can do. Your strength and endurance are an encouragement to all.
#18 Today is the anniversary of the loss of your [mother]. [She] was a saint and I miss [her] so much. I hope that happy memories of [her] will flood your mind and heart today.
#19 On the anniversary of the loss of your [father], I wanted you to know that you and your family are continually in my thoughts. I hope for courage and strength for you all.
#20 Please don't hesitate to let me know how I can help you on the anniversary of the loss of your [mother]. [She] was an amazing [woman] and I am sure you miss [her] dearly. May you be comforted today.
#21 I was reminded today of your mother and what an inspiration she was. She never ceased to amaze me. Take comfort in her life well lived and be encouraged by her example.
#22 I couldn't help but smile when I thought about your father this morning. Though the pain of losing him makes us all ache, it was a real honor to know him.
#23 If on this anniversary of the death of your mother you feel down, please feel free to give me a call. I love hearing stories about her and know they will lift us up.
#24 On this day of mourning, you and your loved one are in our thoughts. Stay strong during this difficult time and know we are always here for you.
#25 Although your loved one was taken from this Earth too soon, remember that he/she is watching over us and will always be with you.
#26 As you mourn the death of your [father] again, I hope you it comforts you to think about the life that [he] lived and the memories [he] made, surrounded by those who loved [him]. While [he] might not be with us anymore, [his] memories live on forever. [He] will always be with us.
#27 Today is the anniversary of one who will remain in our hearts eternally. Rest assured that although they have passed from this life to the next, they will always be remembered.
#28 Our deepest condolences on this painful day. Please know that your loved one meant the world to us and we are praying for you in the pain you must be feeling. We are here for you.
#29 While the passing of your loved one is a blow that cannot be softened, just know that they were too well loved to ever be forgotten.
#30 As another year comes and goes without your loved one, know that we will always stand by you and always be near.
#31 With a heavy heart and mind, we hope to comfort you in your sadness, and remind you that despite today's suffering, there's always a brighter tomorrow.
#32 I know that God is watching over you today as you think of your [wife]. [She] was such a blessing. Know that we greatly miss [her], too. May the God of comfort wrap you in His arms today.
#33 Though this is the day that your loved one slipped out of our sight, just know that they will forever stay in our hearts and minds.
#34 While sorrow is long-lasting and death is forever, your love conquers all darkness. Stay strong on this anniversary of your loved one's passing and remember that while you may no longer be together in this life, you will be reunited in the next.
#35 In remembering our loved one on this day, we all feel a terrible loss. Just know that we are here and stand by you on every step of the journey of healing.
#36 On this anniversary of your [husband's] passing, I remember [him] and feel the grief of losing [him] all over again. I can't imagine how much more difficult it must be for you. But I also recall the many times [he] made me laugh. I am thinking of you on this very challenging day.
#37 Although today's grief may make you feel in pain and alone, know that you remain in our hearts and thoughts.
#38 You have our deepest sympathies on the anniversary of your loved one's passing, and just know that in our minds and hearts they will be remembered forever.
#39 It is only human to grieve, and at this terrible hour, we all join you to mourn and remember that life they had and the lives they touched.
#40 On this painful anniversary of your loved one going from this life to the next, may your good memories nourish their peaceful repose.
The Most Famous Quotes to Include with Your Death Anniversary Remembrance Message
"Death is no more than passing from one room into another. But there's a difference for me, you know. Because in that other room I shall be able to see."
Helen Keller
"The dead never truly die. They simply change form."
Suzy Kassem
"If the people we love are stolen from us, the way to have them live on is to never stop loving them."
James O'Barr
"No one is actually dead until the ripples they cause in the world die away."
Terry Pratchett
"Now he has departed from this strange world a little ahead of me. That signifies nothing. For us believing physicists the distinction between past, present, and future is only a stubbornly persistent illusion."
Albert Einstein
"Death – the last sleep? No, it is the final awakening."
Sir Walter Scott
"Say not in grief that they are gone, but give thanks that they were yours."
Hebrew Proverb
"If there is ever a day where we aren't together, keep me inside your heart, and I'll be there forever."
Winnie the Pooh
"What is lovely never dies, But passes into other loveliness."
Thomas Bailey Aldrich
"He spoke well who said that graves are the footprints of angels."
Henry Wadsworth Longfellow
"Those we love never truly leave us. There are things that death cannot touch."
Jack Thorne
"To live in hearts we leave behind is not to die."
Thomas Campbell
"They that love beyond the world cannot be separated by it. Death cannot kill what never dies."
William Penn
"Only a moment you stayed, but what an imprint your footprints have left on our hearts."
Dorothy Ferguson
"Unable are the loved to die. For love is immortality."
Emily Dickinson
"In the gardens of memory, the palaces of dreams, this is where we will meet."
Alice Through the Looking Glass
"Don't cry because it's over, smile because it happened."
Dr. Seuss
"When you are sorrowful look again in your heart, and you shall see that in truth you are weeping for that which has been your delight."
Kahlil Gibran
"A great soul serves everyone all the time. A great soul never dies. It brings us together again and again."
Maya Angelou
"Our dead are never dead to us, until we have forgotten them."
George Eliot
"Don't be dismayed at goodbyes. A farewell is necessary before you can meet again, after moments or lifetimes, is certain for those who are friends."
Richard Bach
"Here bring your wounded hearts, here tell your anguish; Earth has no sorrow that Heaven cannot heal."
Thomas Moore
"What we have once enjoyed we can never lose; all that we deeply love becomes a part of us."
Helen Keller
"While we are mourning the loss of our friend, others are rejoicing to meet him behind the veil."
John Taylor
"Grief is in two parts. The first is loss. The second is the remaking of life."
Anne Roiphe
The Best Bible Verses to Include with Your Death Anniversary Remembrance Message
John 16:22
So with you: Now is your time of grief, but I will see you again and you will rejoice, and no one will take away your joy.
Psalm 55:22
Cast your cares on the Lord and he will sustain you; he will never let the righteous be shaken.
John 11:25-26
Jesus said to her, "I am the resurrection and the life. The one who believes in me will live, even though they die; and whoever lives by believing in me will never die. Do you believe this?"
Revelation 21:4
He will wipe every tear from their eyes. There will be no more death or mourning or crying or pain, for the old order of things has passed away.
John 11:35
Jesus wept.
Romans 8:18
I consider that our present sufferings are not worth comparing with the glory that will be revealed in us.
Philippians 1:21
For to me, to live is Christ and to die is gain.
Matthew 5:4
Blessed are those who mourn, for they will be comforted.
Psalm 34:18
The Lord is close to the brokenhearted and saves those who are crushed in spirit.
Psalm 73:26
My flesh and my heart may fail, but God is the strength of my heart and my portion forever.
Please take a moment to pin this post to Pinterest.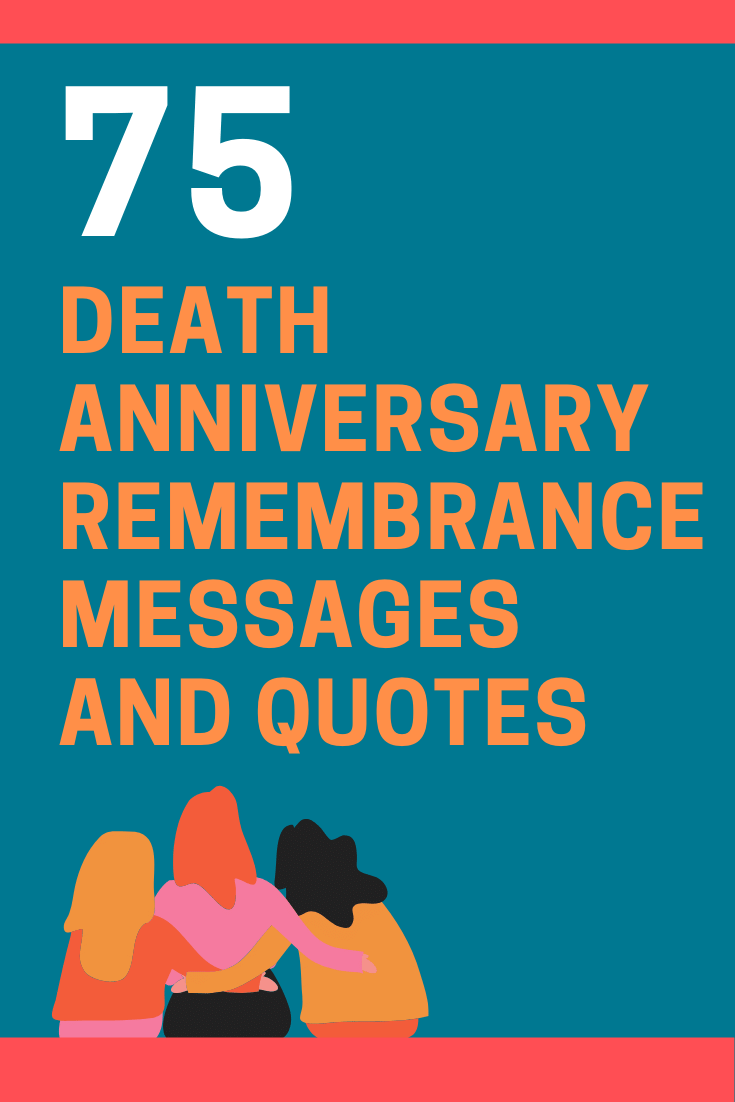 Author Biography
Keith Miller has over 25 years of experience as a CEO and serial entrepreneur. As an entrepreneur, he has founded several multi-million dollar companies. As a writer, Keith's work has been mentioned in CIO Magazine, Workable, BizTech, and The Charlotte Observer. If you have any questions about the content of this blog post, then please
send our content editing team a message here
.
---