Here is a list of 125 romantic good night love messages for your girlfriend, or your wife, to let her know how much you miss falling asleep by her side.
#1 You are in my thoughts tonight, gorgeous girl. I'm thinking of how I feel when I am with you. I feel like I want to be a better version of myself for you. I want to be the best guy you could ever imagine. I hope we can be together always and forever, with me spending that time making you feel treasured and adored. Sleep well.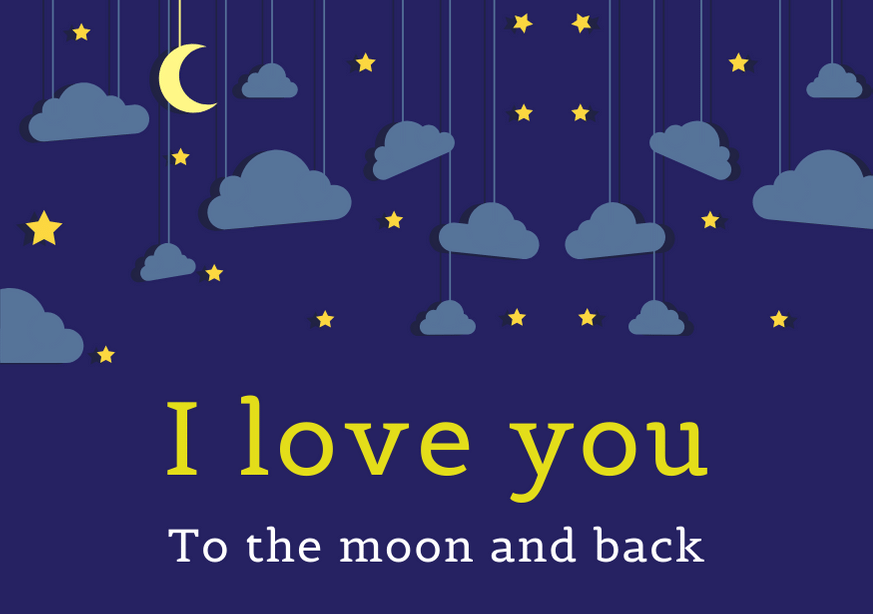 #2 Look at the stars and you'll see your present. Look into your heart and you'll see your past. Look at this message and you'll see who always thinks of you. Sweet dreams, my beloved.
#3 Sleep well tonight sweetheart, because our love is a lighthouse of refuge and safety. I will always protect you from the storm, because you are my everything. Sleep deeply, my love.
#4 You are the best thing that has ever happened to me. You make my heart feel like it is pounding out of my chest when I see you. Until tomorrow, close those beautiful eyes and sleep tight, my love. I will be dreaming of you.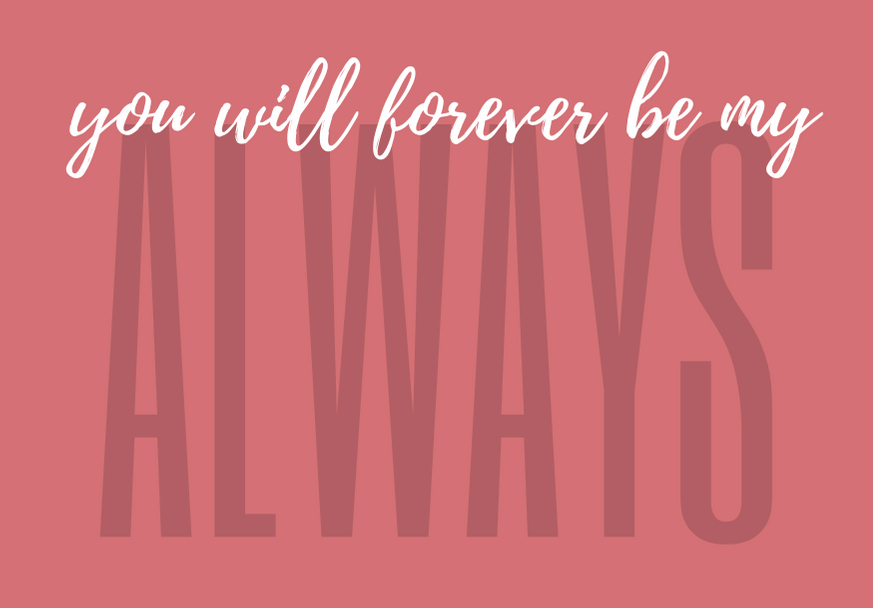 #5 I would cross the ocean to be with you, I would climb the highest mountain just to see your smile. Right now, I just want to hold you in my arms and watch you sleep. Good night, honey. (But if you want to talk, call or text me!)
#6 You are like the sweetest rose, intoxicating with its beauty. I miss you tonight and wish I could hold you in my arms as we drift, entangled, to sleep. Rest well, my love.
#7 Are you really mine? How did I get to be so lucky? As you sleep tonight, I hope you know how much you mean to me.  My heart is swimming in the ocean of happiness that is your delicious love. Good night, my precious love.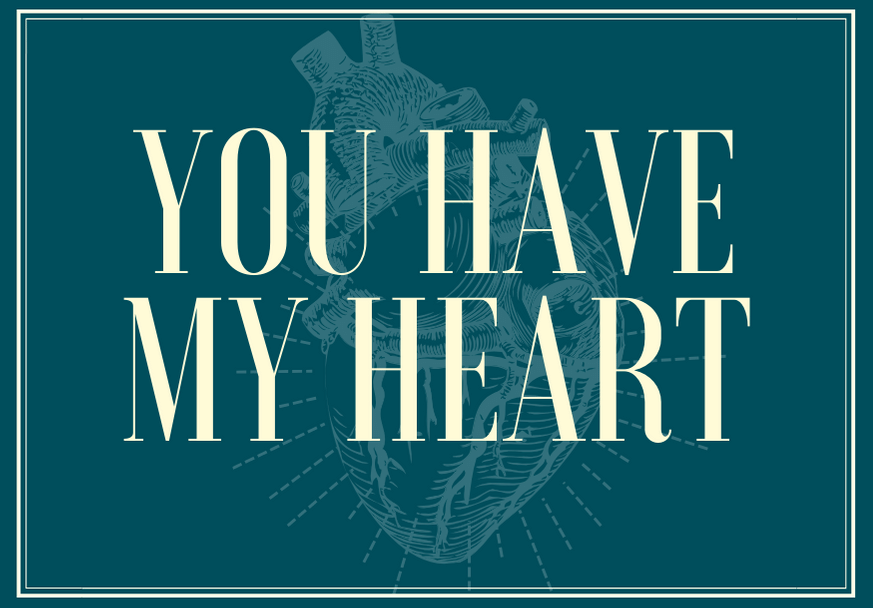 #8 Loving you has changed everything. You mean the world to me and our love is the air I breathe. Sleep well tonight, my angel. I love you.
#9 I miss you so much tonight, baby. I feel lost without you by my side, and I love what we have. Sleep tight, knowing you are loved more than I can ever find the words to express.
#10 You are the apple of my eye, my inner peace, my happy place. You are my every thought and my every dream. Good night, my gorgeous soulmate.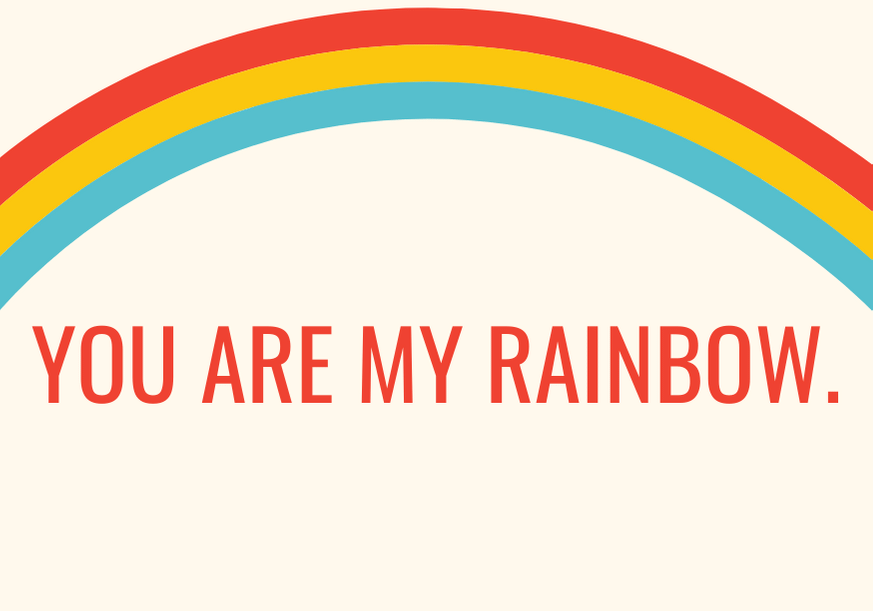 #11 Every night I give thanks for having you in my life. I hope you fall into a blissful slumber, knowing you are my whole world and more. You are the only one for me. Sleep tight, baby.
#12 Falling asleep next to you is a perfect way to end the day because that means I will wake up next to you. I love how you look in the morning without makeup, a stunning natural beauty, and want to see that face in the morning for the rest of my life. Tonight, I am going to be dreaming about being together, locked in a loving embrace. Good night, my love.
#13 My mind is full of all the fun times we have had together. You make me feel so strong and I want to take care of you as long as I live, princess. Have a good night and I will see you soon.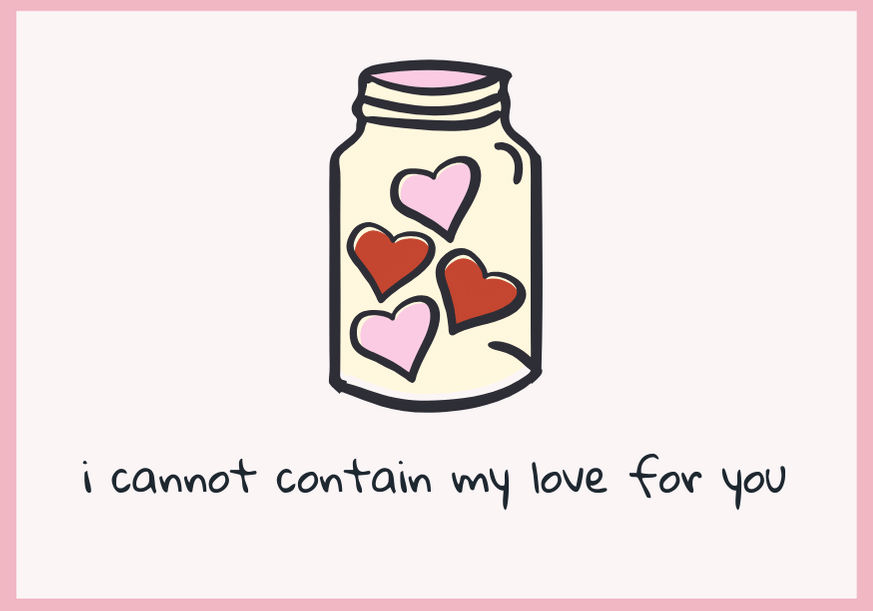 #14 I'd slay a dragon and fight a giant to defend the castle of our love. Sleep peacefully tonight my beloved, the treasured princess of my heart. I love you.
#15 I am counting the seconds until I see you again. I hope you are missing me as much as I miss you, my angel. Dream big tonight, knowing that our future is filled with endless possibilities.
#16 You make me feel like a king and you are definitely my queen. I hope you know you are loved as you drift off to sleep tonight. I miss you and can't wait to hold you close. Sleep deeply, my love.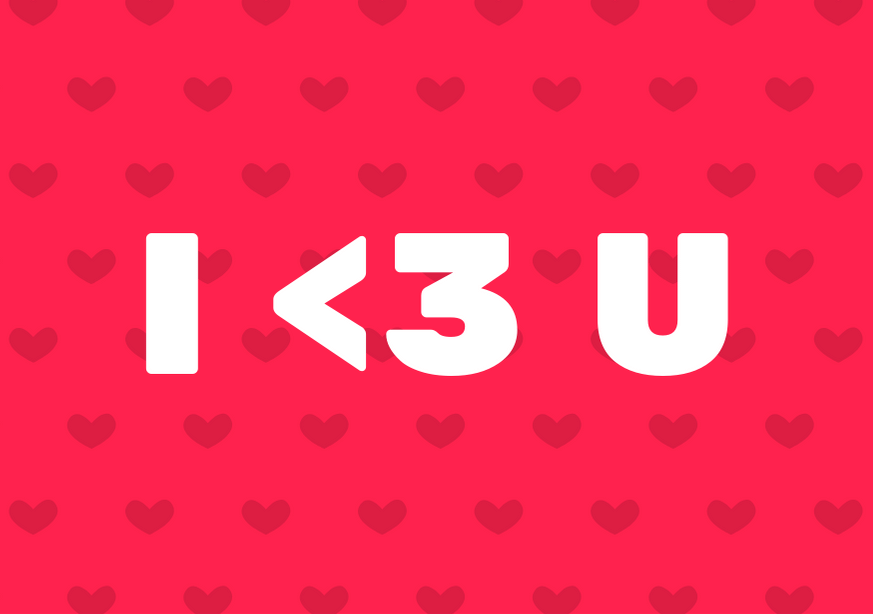 #17 I wish I could fully express how much I love you, but it is just impossible with human words. Tomorrow, my love, I will try again. Until then, I wish you a deep and uninterrupted sleep of sweet and happy dreams.
#18 I will never stop falling in love with you all over again. I will never get tired of wishing you good night and telling you how much I love you. Soon we will be together again, and I will have a hundred soft kisses ready for you, my sweet love. Sleep tight, honey.
#19 I can't wait until I can look into your sleepy eyes again as we snuggle before sleep, slowly stroke your hair and whisper tenderly to you about how beautiful and incredible you are. I miss you immensely. Rest, my love.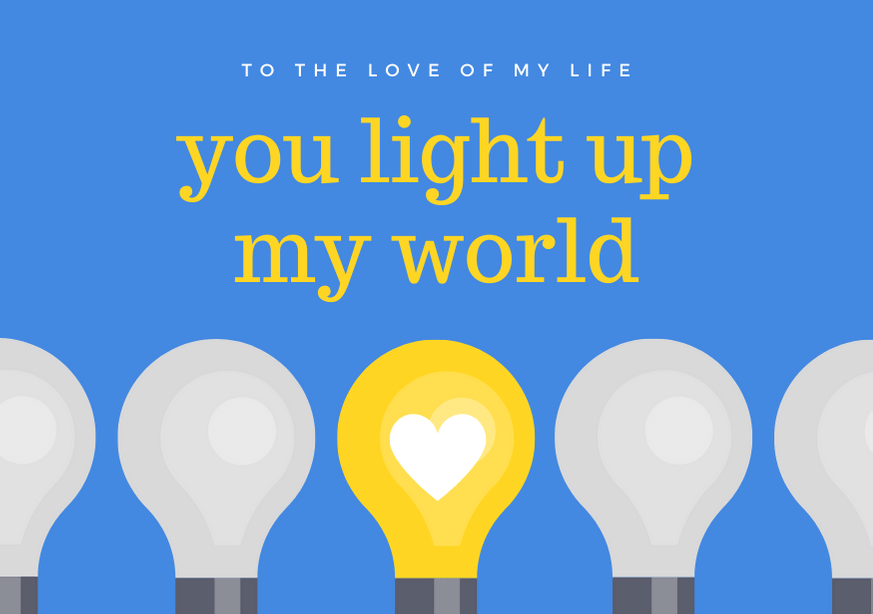 #20 Good night, gorgeous. I can hardly wait until I see you tomorrow. I love you and will be thinking of you every waking moment.
#21 I will make you the happiest woman in the world for making me the happiest man in the world. Tomorrow and every day that follows. Close your eyes, my love, and think of the incredible life we are going to build together. Sleep well.
#22 You give my life a whole new meaning and purpose. You are the reason I can go to sleep happy and fulfilled. You are the reason I spring out of bed in the morning. You are everything. Never forget that. And have a good night, my love. Soon, I will be able to wrap my arms around you again.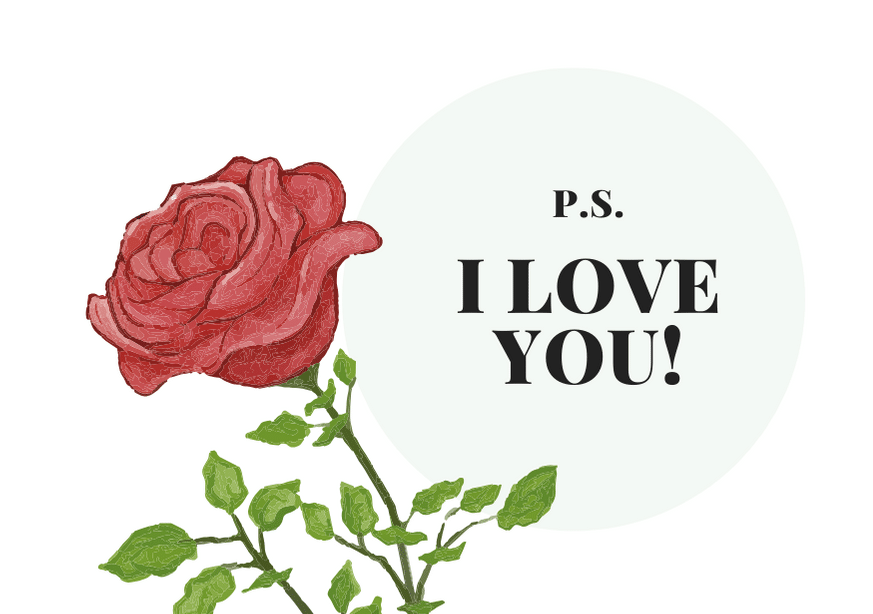 #23 I want to wish you a good night and tell you that whenever I look at the moon and admire the stars, I count my blessings and every single one has you in it. You are my whole universe.
#24 Because I cannot be with you tonight, I instead close my eyes and imagine I am holding you and rocking you slowly to sleep. For me, that is what happiness is. I love you immeasurably. Good night, my angel.
#25 Before going to sleep, know that I will always be the one to wish you a good night, to dream of you and to wake up just to tell you how much you are loved. Sleep deeply and peacefully. I can't wait to hug and kiss you again.
#26 Your kisses are unforgettable and when I hold you, my heart races. Your presence makes me come alive and I would love to see you again soon. Sleep well, beautiful.
#27 Look up in the evening sky. Make a wish and go to sleep so I can spend tomorrow trying to make it come true. Rest, my sweet love.
#28 At night, when we go to sleep, I miss you the most. Luckily, you are what my dreams are made of, so I get to spend every minute with you. See you in my dreams, baby.
#29 I am wishing you a sweet sleep, the girl of my dreams. You drive me crazy and my heart is restless until I can see your beautiful face again. Good night, my love.
#30 Words cannot describe how much you mean to me. Sweet dreams and sleep tight knowing you make me the luckiest man in the world. I love you.
#31 I hope you have a sweet sleep, baby. I am so in love with you and I want to tell the world how happy I am that you came into my life. Can't wait to see you.
#32 I don't know how you can be so beautiful even in sleep. Get some rest. I'll be there in the morning. I love you.
#33 Every night you give me the ability to get a restful night's sleep, wake up the next day and conquer the world. I want to send you the same. You've got this, gorgeous! Have a deep and peaceful sleep.
#34 In order to give tomorrow your all, you need to give tonight a rest. You're an incredible girlfriend/wife and person. You're always doing your best, no matter what you are doing. I hope you feel safe enough to sleep easy tonight, so you can continue tackling your days with energy. I will see you soon.
#35 Good night and dream sweet dreams, gorgeous. Touch the stars the way you touch my soul. Wake up happy and tell me you love me. I will be thinking about you tonight.
#36 Every day, I see how hard you work. You do so much for everyone in your life, and you deserve to recharge and get a good night's rest. I'll be sending my love to you in your dreams, honey. You are my everything.
#37 Be thankful for all the extraordinary things in your life and for our fairytale love we are so lucky of having. Sleep tight and dare to dream greater things. I love you.
#38 I was here for you yesterday, today and will be there tomorrow the minute you wake up. Dream a little dream of me.
#39 Fall asleep with nothing but love and peace on your mind. I just want you to know you are my greatest gift.
#40 Think of all the good things we did today and fall asleep in peace, so we can make new memories tomorrow.
#41 Good night to you, my love. I wish I could stay with you in your sleep because I can't bear being apart even for one night.
#42 You're always the last thing on my mind before I go to sleep. Good night to you, girl, and please know how much I love you.
#43 I don't want to go to sleep if it means not spending this time with you, but we have to. Good night, sweetheart.
#44 Sleep well, darling girl. I wish I could hold you in my arms all through the night.
#45 The morning's waiting for us. I hope you give it a good night's sleep. I love you so much. You're so supportive and kind. I hope the night is just as kind to you as you are to me. Sleep well, sweetie.
#46 You are my moon and my stars. May your dreams be the sweetest tonight.
#47 Good night to you, honey. Sleep well, while I'm guarding your dreams.
#48 I don't need to go stargazing, because your face lights up my heart with beauty, inspiration, and love. Sleep tight, my radiant star.
#49 Of all the stars in the night skies, you are the brightest. May your dreams be just as beautiful and magical. I love you, angel.
#50 Good night, my love. You may sleep far away from me, but you're in my heart forever, and I love you dearly.
#51 Wishing a good night to the woman who makes my world sing. Sleep well, sweetheart. I love you so much.
#52 May you never be afraid of nightmares because I will be right there with you in your dreams, protecting you and holding you. See you in your dreams tonight, honey.
#53 Dream about me tonight, even if just a little. I don't want to be apart even for the night. Good night to you, my beautiful girl.
#54 Don't be lonely tonight, princess. Look at the skies and see my love among the stars. Have wonderful dreams. I will be dreaming of you and counting the minutes until I can hold you in my arms.
#55 I know you've had a long day and are exhausted, so let me take all the stress away sending you loving kisses. Good night and sleep well, beautiful.
#56 I wished you a good morning today and now I'm wishing you a good night. Dream about me, my beloved, and I'll never be too far away from you.
#57 Let's dance together all the way to the stars tonight, my love. We'll glide through the galaxies and kiss passionately. Sleep well and I will see you in your dreams. Good night.
#58 I wish I were there to hold you close and whisper sweet nothings in your ear until we fall asleep. Have the most beautiful dreams, honey. I will be dreaming of you.
#59 Good night, love. It's an important day tomorrow, so try and have all the sleep you can get. Everything will be okay.
#60 I hope you had a good day today, baby girl. I couldn't get you out of my mind all day, not even for a second. I am dreading not feeling your warm body in bed tonight. I can't wait to see you and snuggle with you. Sweet dreams.
#61 May your dreams be as sweet as you are. Good night, darling.
#62 Your smile is like the sun to me, but even the sun needs a rest for the night. Sleep well, my beautiful, and I'll be there when you wake up.
#63 Good night and sweet dreams, my love. I am sending you a bunch of hugs and kisses to remind you just how much I adore you.
#64 I wish you a peaceful sleep and wonderful dreams. Good night, beautiful. I miss you more than you can imagine.
#65 I can't wait to see you again tomorrow, but for now, have a good night and dream about me. Sending you all my love, honey.
#66 I want to be the darkness that comes with the night, if only to be able to cover you with my love. Good night, to the most beautiful woman on earth.
#67 You could count all the stars in the sky, but you'll never be able to measure the extent of my love. Sleep well, sweetie, and let me guard your dreams tonight.
#68 I wish I was the moonlight that kisses your cheeks at night. May nothing disturb your sleep, honey. Good night.
#69 Good night to the sweetest girl of my dreams. I love you very much, and I can't wait to see you soon.
#70 Baby, you must have put a spell on me, because I can't stop thinking about you. Come visit me in my sleep, because I can't bear being away from you tonight. Good night.
#71 You are my moon and stars, honey. I love you deeply and I can't wait to see you again tomorrow. Good night.
#72 Have wonderful dreams tonight, my princess. I'll hold you in my arms and protect you all through the night.
#73 Feel my love tonight, baby girl, because I'm sending it all to you. Sleep well and dream wonderful dreams.
#74 I wish I could kiss you good night, but for the moment, this message is all I can give you. I look forward to falling asleep next to you again. Good night, angel.
#75 Will you think about me and smile as you drift off to sleep? I'd love nothing more than to be a smile on your luscious lips. Have beautiful dreams, gorgeous.
#76 However exhausting your day is, remember that you can always come and find some peaceful sleep in my arms. I'm always there for you, honey. Sleep well.
#77 It's just a message, but it brings to you my sweetest kisses, gentlest cuddles, and most tender touches. I wish I could share those with you tonight. Wishing you beautiful dreams, sweetheart, and sending lots of love.
#78 Missing you is like actively feeling the non-presence of one of my heart's most important parts. I can't bear it for too long, honey. Wish I could sleep with you tonight and share your sweet dreams.
#79 Good night to the most amazing woman in my life. In a world with over seven billion people, you're the only one I can think about. Please, please visit me in my dreams.
#80 Wherever we sleep, my only wish is that we will be together. I want to cover you with my love and never let you go. Miss you very much, love. Good night.
The Most Famous Quotes to Include with Your Good Night Message for Her
"If water was a kiss, I'd send you the sea. If a hug was a leaf, I'd send you a tree. If love was forever, I'd send you eternity."
K. Martins
"But you've slipped under my skin, invaded my blood and seized my heart."
Maria V. Snyder
"Take me into your lovin' arms. Kiss me under the light of a thousand stars."
Ed Sheeran ("Thinking Out Loud" lyrics)
"Grow old along with me; the best is yet to be."
Robert Browning
"Love in its essence is spiritual fire."
Lucius Annaeus Seneca
"There's this place in me where your fingerprints still rest, your kisses still linger, and your whispers softly echo. It's the place where a part of you will forever be a part of me."
Gretchen Kemp
"I love you as certain dark things are to be loved, in secret, between the shadow and the soul."
Pablo Neruda
"Promise me you'll never forget me because if I thought you would, I'd never leave."
A.A. Milne
"Love is a smoke made with the fume of sighs, being purged, a fire sparkling in lovers' eyes, being vexed, a sea nourished with lovers' tears. What is it else? A madness most discreet, a choking gall and a preserving sweet."
William Shakespeare
"All at once everything looks different, now that I see you."
Tangled
"The smell of her hair, the taste of her mouth, the feeling of her skin seemed to have got inside him, or into the air all round him. She had become a physical necessity."
George Orwell
"While I sleep, I dream of you, and while I wake, I long to hold you in my arms. If anything, our time apart has only made me more certain that I want to spend my nights by your side, and my days with your heart."
Nicholas Sparks
"I can no longer think of anything but you. In spite of myself, my imagination carries me to you. I grasp you, I kiss you, I caress you, a thousand of the most amorous caresses take possession of me."
Honore de Balzac
"We lie in each other's arms eyes shut and fingers open and all the colors of the world pass through our bodies like strings of fire."
Marge Piercy
"No matter where I went, I always knew my way back to you. You are my compass star."
Diana Peterfreund
"Better than I was, more than I am, and all of this happened by taking your hand."
Faith Hill & Tim McGraw ("It's Your Love" lyrics)
"You are the finest, loveliest, tenderest, and most beautiful person I have ever known and even that is an understatement."
F. Scott Fitzgerald
"As love is the most noble and divine passion of the soul, so is it that to which we may justly attribute all the real satisfactions of life, and without it, man is unfinished, and unhappy."
Aphra Behn
"I would rather share one lifetime with you than face all the ages of this world alone."
J.R.R. Tolkien
"I have seen the best of you, and the worst of you, and I choose both."
Sarah Kay
"You are every reason, every hope and every dream I've ever had."
Nicolas Sparks
"I love thee to the depth and breadth and height my soul can reach."
Elizabeth Barrett Browning
"I saw that you were perfect, and so I loved you. Then I saw that you were not perfect and I loved you even more."
Angelita Lim
"Real love doesn't meet you at your best. It meets you in your mess."
J.S. Park
"I love you more than I have ever found a way to say to you."
Ben Folds
"Sometimes I can't see myself when I'm with you. I can only just see you."
Jodi Lynn Anderson
"I could make you happy, make your dreams come true. Nothing that I wouldn't do. Go to the ends of the earth for you to make you feel my love."
Bob Dylan ("Make You Feel My Love" lyrics)
"Tis better to have loved and lost than never to have loved at all."
Alfred Lord Tennyson
"Love is the poetry of the senses."
Honore de Balzac
"Love is a friendship set to music."
Joseph Campbell
"Love is a great master. It teaches us to be what we never were."
Moliere
"Whenever I'm alone with you. You make me feel like I am home again. Whenever I'm alone with you, You make me feel like I am whole again."
The Cure ("Lovesong" lyrics)
"I will love you with all my heart, To have forever never to part. This is a promise engrained in me, Take my hand and let it be."
Diana Lynn
"Love is a condition in which the happiness of another person is essential to your own."
Robert Heinlein
"Love comforteth like sunshine after rain."
Venus and Adonis
"I will spend an eternity loving you, caring for you, respecting you, showing you every day that I hold you as high as the stars."
Steve Maraboli
"He felt now that he was not simply close to her, but that he did not know where he ended, and she began."
Leo Tolstoy
"Souls tend to go back to who feels like home."
N.R. Hart
"Stolen kisses are always sweetest."
Leigh Hunt
"You're always the first and the last thing on this heart of mine. No matter where I go, or what I do, I'm thinking of you."
Dierks Bentley ("Say You Do" lyrics)
"Every day I discover that I love you even more, and in this infinite universe I will love you till the ends."
Alicia N. Green
"Falling in love is like leaping from a cliff. Your brain screams that it's not a good idea and that hurt and pain will inevitably come to you. But your heart believes you can soar, glide and fly."
Marie Coulson
"One word frees us of all the weight and pain of life: that word is love."
Sophocles
"I love you. Very, Very Simply, Very Truly. You are the epitome of everything I have ever looked for in another human being."
Chasing Amy
"We need 4 hugs a day for survival. We need 8 hugs a day for maintenance. We need 12 hugs a day for growth."
Virginia Satir
Please take a moment to pin this post to Pinterest.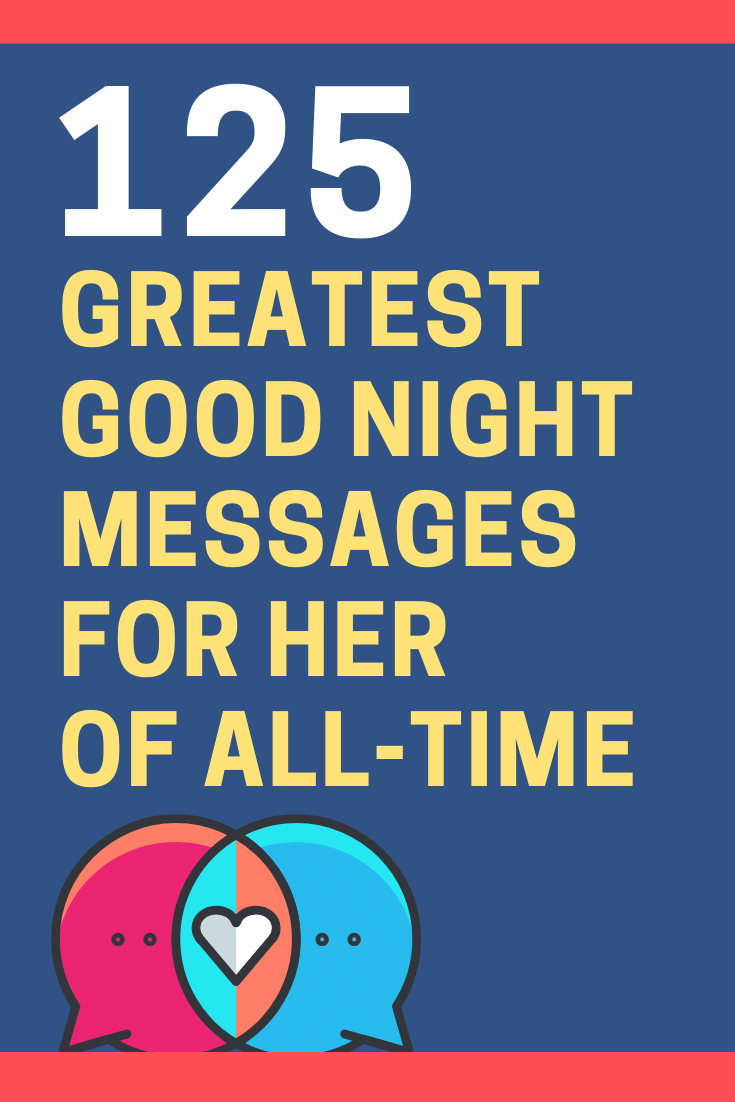 Author Biography
Keith Miller has over 25 years of experience as a CEO and serial entrepreneur. As an entrepreneur, he has founded several multi-million dollar companies. As a writer, Keith's work has been mentioned in CIO Magazine, Workable, BizTech, and The Charlotte Observer. If you have any questions about the content of this blog post, then please
send our content editing team a message here
.
---