Here is a list of the 50 best Happy Women's Day messages and quotes to celebrate women around the world.
#1 There are no words that can truly express the extent of a woman's worth, value, and dignity in the eyes of society and of her family, and yet, the works of great poets and leaders attempt just that. Of course, they fail miserably. Happy Women's Day, to a woman who words cannot fully describe and who defies definition.
#2 Today is the one day a year set aside for us to celebrate you for the glorious womanhood you bring to this earth. Thank you for being you and Happy Women's Day, to a great woman and friend.
#3 A strong woman makes or breaks a society. There is nothing more important in everyday life than the women who make it all possible. Happy Women's Day to you, strong woman.
#4 Womankind is a warrior who overcomes injustice, cruelty, and misdeeds to build, to teach and to guide, riddled with scars that make her immeasurably beautiful. Happy Women's Day to a fierce woman who has worked so hard to get where she is today and who has given of herself relentlessly.
#5 How can one truly express appreciation for you on Women's Day? To even attempt it is simply impossible. Thank you for being a shining role model, an inspiration to so many, and believing in others so that they can find the strength to believe in themselves. Happy Women's Day.
#6 This goes out to all the: mothers, daughters, scientists, doctors, teachers, lawyers, innovators, leaders, artists, and politicians who embody what it means to be a woman. Happy Women's Day to you and all the other women out there being amazing!
#7 Happy Women's Day to one of the strongest and most capable women I know. Let's spend today celebrating how far women have come and contemplating our uniting movement to create a gender-equal society. You're an absolute rockstar!
#8 To thank a woman for all that she does, first one has to be able to recognize all she does. You work tirelessly behind the scenes to make things work. There is so much you are not recognized for each and every day. Today, I want to tell you that I very much appreciate your constant selfless energy. Happy Women's Day!
#9 It's Women's Day, and the world would be nowhere without intelligent, innovative women like you. Keep fighting the good fight!
#10 It is a woman that every child first looks to for guidance, love, and support. This natural tendency of people to rely on the women around them is for good reason and is a cause for thanks and celebration to womankind. Happy Women's Day to you, a woman who completes the lives of so many.
#11 To celebrate a woman is to celebrate the very meaning of existence and life. At the forefront of all matters, great and small, is the heart of society, which is the woman. Happy Women's Day to you, the heart of so many.
#12 Women do not act in the hopes of receiving thanks from their fellow man. Women simply are the virtues of gratitude, care, and love, and even in the darkest days, the light of their virtues shine. Happy Women's Day, to a woman who shines for all to see!
#13 How can people even attempt to congratulate and cherish a woman for all that she does and all that she is? Still, it will try. Happy Women's Day!
#14 There is no comparison to be made between a ray of the most beautiful light and the worth and dignity that is called, "woman." Love follows her with every movement she makes, as she travels through this world on her way through life. Happy Women's Day, to a magnificent woman who has carved her own path.
#15 The world cannot adequately thank women for what they add to society. The world can only simply exist as a glorious manifestation of women's contributions to a very lucky universe. Happy Women's Day to a woman who has done so much for so many.
#16 A world such as this, with such innate beauty and such abundant love, is the epitome of feminine virtue and sweetness. May your virtues and goodness forever be savored and cherished. Happy Women's Day to a woman with astounding internal and external beauty.
#17 May the world forever show its gratitude to women because women sustain and care for it, women use its gifts for the good of all, and women are utterly irreplaceable in humankind's continuation. Happy Women's Day to a woman who makes it all happen!
#18 You've made a difference in my life and the lives of many. Keep being the kind, empowered woman you are. Happy Women's Day.
#19 Just like Mother Earth, women naturally protect, grow, and foster. You do that, and so much more. Thank you for the generosity and care you bring to this world. Today is the day to celebrate you. Happy Women's Day!
#20 Let's celebrate Women's Day and the joy of what happens when women stick together. Here's to another great year of lifting each other up!
#21 You've broken through every barrier and obstacle put before you and made the path so much easier for younger women who follow in your footsteps. Thank you for being you. Go girl!
#22 Happy Women's Day to the fiercest woman I know. Thank you for being such an inspiration.
#23 Being a woman can mean anything you want it to be. Go chase your dreams. I'm so proud of you. Happy Women's Day.
#24 There's nothing like the raw power of a strong, capable woman. I love to see you shine and can't wait to see what you do next. Happy Women's Day. The world is your oyster!
#25 Happy Women's Day to someone who pulls other women up the ladder with her. We need more women like you in the world, setting an example of how we can make this world a better place for all of us. Thank you for guiding the way and empowering women.
#26 Happy Women's Day. You set an example for women everywhere, and are a wonderful, capable force. I'm so proud of you.
#27 Happy Women's Day to one of the most ambitious female leaders out there. You're an incredible example for future generations of young girls.
#28 A woman's place is wherever she wants it to be. Here's to following your dreams. Happy Women's Day.
#29 Happy Women's Day. When life gets hard, I turn to you. You're one of the most compassionate and kind women I've met and I'm so grateful to have you in my life.
#30 Happy Women's Day. Without women like you, I would not be where I am today. I love you so much.
The Most Famous Quotes to Include with Your Happy Women's Day Message
"You never know how strong you are until being strong is the only choice you have."
Cayla Mills
"She is a queen. Her soul is royalty."
Adrian Michael
"I'm tough, ambitious, and I know exactly what I want. If that makes me a b*tch, okay."
Madonna
"She overcame everything that was meant to destroy her."
Sylvester McNutt III
"The most dangerous woman of all is the one who refuses to rely on your sword to save her because she carries her own."
R.H. Sin
"I am a warrior in the time of women warriors; the longing for justice is the sword I carry."
Sonia Johnson
"And one day she discovered that she was fierce, and strong, and full of fire, and that not even she could hold herself back because her passion burned brighter than her fears."
Mark Anthony
"The question isn't who's going to let me; it's who is going to stop me."
Ayn Rand
"Each time a woman stands up for herself, she stands up for all women."
Maya Angelou
"I have heard there are troubles of more than one kind. Some come from ahead and some come from behind. But I've bought a big bat. I'm all ready you see. Now my troubles are going to have troubles with me!"
Dr. Seuss
The Best Bible Verses to Include with Your Happy Women's Day Message
Nahum 1:7
The Lord is good, a stronghold in the day of trouble; he knows those who take refuge in him.
John 16:33
"I have said these things to you, that in me you may have peace. In the world you will have tribulation. But take heart; I have overcome the world."
Isaiah 33:2
O Lord, be gracious to us; we wait for you. Be our arm every morning, our salvation in the time of trouble.
Psalm 138:3
On the day I called, you answered me; my strength of soul you increased.
Jeremiah 29:11
"For I know the plans I have for you," declares the Lord, "plans for welfare and not for evil, to give you a future and a hope."
John 14:27
"Peace I leave with you; my peace I give to you. Not as the world gives do I give to you. Let not your hearts be troubled, neither let them be afraid."
2 Samuel 22:40
For you equipped me with strength for the battle; you made those who rise against me sink under me.
Psalm 118:6
The Lord is on my side; I will not fear. What can man do to me?
2 Thessalonians 3:3
But the Lord is faithful. He will establish you and guard you against the evil one.
Psalm 18:2
The Lord is my rock and my fortress and my deliverer, my God, my rock, in whom I take refuge, my shield, and the horn of my salvation, my stronghold.
Please take a moment to pin this post to Pinterest.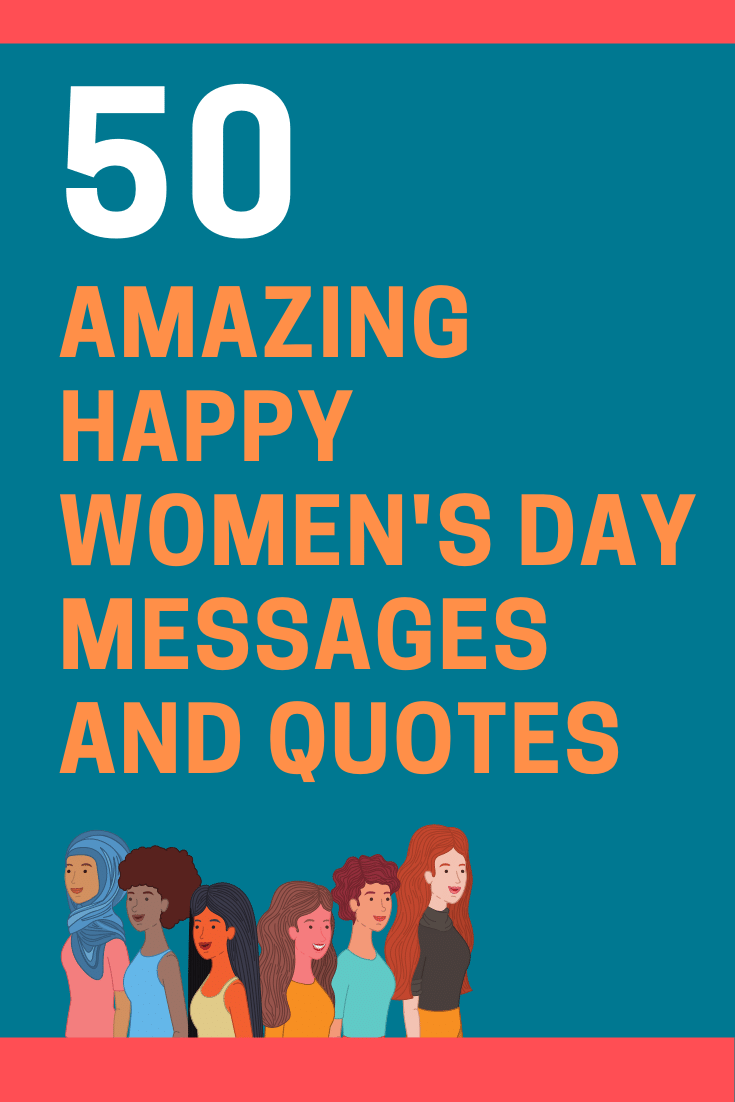 Author Biography
Keith Miller has over 25 years experience as a CEO and serial entrepreneur. As an entreprenuer, he has founded several multi-million dollar companies. As a writer, Keith's work has been mentioned in CIO Magazine, Workable, BizTech, and The Charlotte Observer. If you have any questions about the content of this blog post, then please
send our content editing team a message here
.
---