Here is a list of 50 sweet just because card messages and quotes to surprise them with a kind word.
#1 You are a shining light when things get dark. Thank you for always being there for me. I'll try and do the same for you. I'm hoping this card finds you well, and that your upcoming days are filled with laughter and joy.
#2 You're so good to everyone in your life. You selflessly give and expect nothing in return. The reason for this card is that I wanted to remind you that you touch so many by generously giving of yourself, and we love you for it. Please don't ever change, and know I am here for you if you ever need it.
#3 I hope you wake up every day with joy for what you have. I hope you find pleasure in the little things, smell the flowers you pass, and walk into the world with confidence and positivity. Just keep being you, my dear friend, and you'll reach the stars!
#4 Where would any of us be without our friends? From one friend to another, I miss you every day. I am so thankful that I know you are just a phone call or text away, and just because we haven't seen each other recently doesn't mean that our friendship is any less strong. Thank you for being my friend.
#5 The world is a better place because you're in it. It's true because there's nobody quite like you. Love you dearly and unconditionally.
#6 Texting's impersonal. I went through the trouble of sending this message "old school" with this card because you are worth me traveling to the store, reading every card they have to find the perfect one, thinking of something to say, writing, and then mailing this card. And that's just the beginning of what I would do for you because of the incredible person you are in my life. So, this card is "just because." It is "just because you are extraordinary"!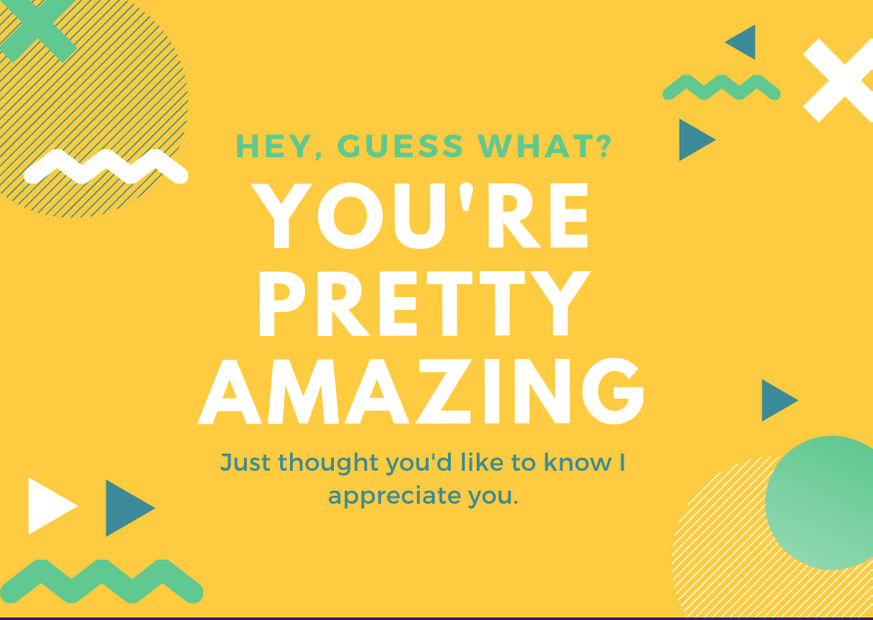 #7 Whenever I'm feeling lonely, I think of all the good times we've had, and I am comforted that we will be able to meet again and reconnect. Life is so busy right now that I wish we could do it sooner, but in the meantime, know that I appreciate you!
#8 I always remember you in my thoughts and wanted to send you an uplifting message to brighten your day. I hope you know how much you mean to me and to all those who you bless by your joyful attitude and compassionate heart. Thank you for being an incredible friend and a phenomenal human being.
#9 I wanted to tell you just how much you have encouraged me with your optimism and belief in the goodness of humanity. Your cheerful attitude and your passion for life have been contagious. I am eternally grateful for the positive influence you have had on my perspective of the world. I value our friendship immensely and feel so lucky that our paths have crossed.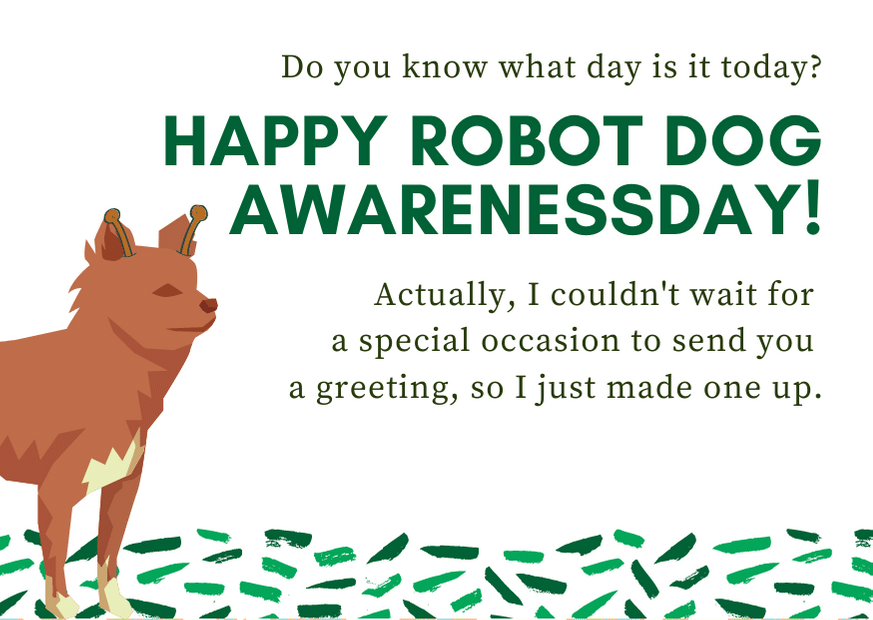 #10 You never judge me. You are always there to talk when I need a friend. Even if it's been awhile, you don't mind, and we can pick up right where we left off. You are honest with me, even when it's tough. And I can trust you with my secrets. All I can say is "wow." And "thank you."
#11 I can't help but smile when I think about all the ways you have helped me. I have grown so much thanks to your patient guidance. I hope that I can repay you someday. Thank you for being so generous with your time and advice. I treasure our friendship.
#12 There are few people who pass through our lives who can make a genuine impact. You are one of the few who touches the lives of everyone you know. I have been on the receiving end of how you can change a person's life. I just wanted to let you know how grateful I am to know you and to thank you for caring about others.
#13 Our lives can have beautiful mountain top views one day and then dark views from a valley floor the next. We don't know our day will bring, and we can only hope that today will be better. I wanted to tell you that your presence in my life is a constant source of comfort. I am grateful to know you are with me whether I am on the mountain top or down in the valley. Thank you!
#14 In this life, it is easy to find people who want to have fun. The challenge is finding people who are willing to live out your life with you. Finding someone who takes you as you are is rare. I wanted to thank you for taking on the good and the bad parts of knowing me. Thank you for being willing to go the extra mile and actually do life together.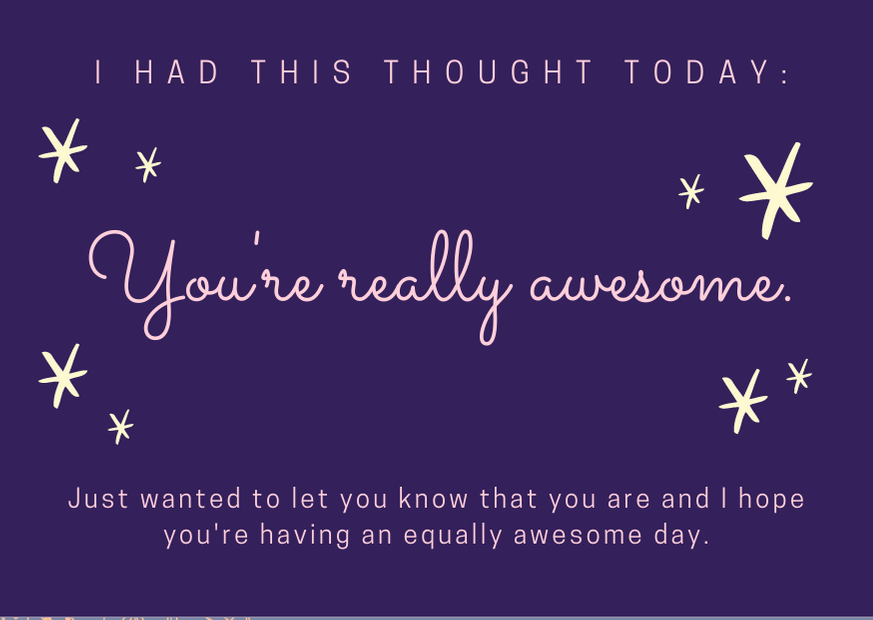 #15 When I count all good things in my life, you instantly come to mind. I respect you tremendously for all you have achieved and for your integrity and compassion for others. It comforts me to know that we have the kind of friendship which will last through the years, whether we are near or far. Have an exceptional day and know you are immensely appreciated.
#16 Life can be like a river, and storms can make it treacherous to navigate alone. I am grateful that you are in my boat, helping me to navigate the stormy waters. You have never walked away, even when it would have been easier. You have been the compass directing me to calmer waters, and I wanted to say thank you.
#17 When I am down, you are always there to listen, and you know exactly how I feel. You make me feel like my feelings are normal. I can't explain how much that means, other than to say that it really means the world to me. Thanks for always being there.
#18 You are such a passionate person, and just a moment's encounter with you leaves a person feeling better. That is just who you are. I want to let you know how grateful I am to have you in my life. Knowing you are walking through life with me makes me feel like the difficult times will be bearable. Thank you!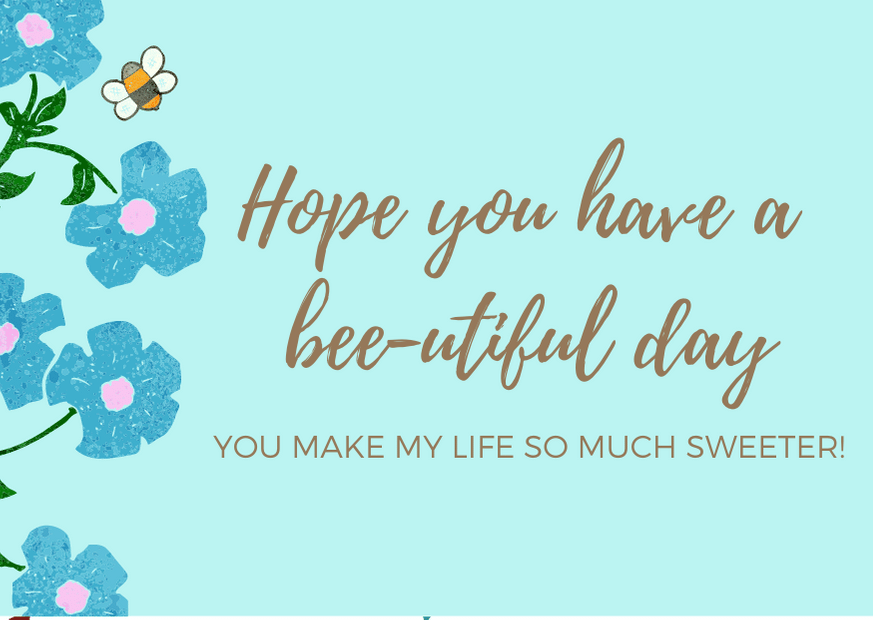 #19 Just wanted to let you know that I was thinking about you and hoping that all has been well with you and your family. Life seems to be moving so fast and I wish I could slow down time and catch up. For the moment, know you are in my thoughts and I look forward to talking soon.
#20 I'm prouder of you than you could ever know. Keep being positive and spreading happiness. You're a total breath of fresh air.
#21 This is just a friendly reminder that you're a phenomenal person. Keep being you. The world needs more people like you!
#22 I hope your days are sunny, your soul is happy, and you have the time to dance to your favorite song. You deserve it.
#23 You're an extraordinary friend. Your ability to listen, your kindness and your compassion are just a few of the reasons I so dearly treasure having you in my life. I'm so lucky to know you.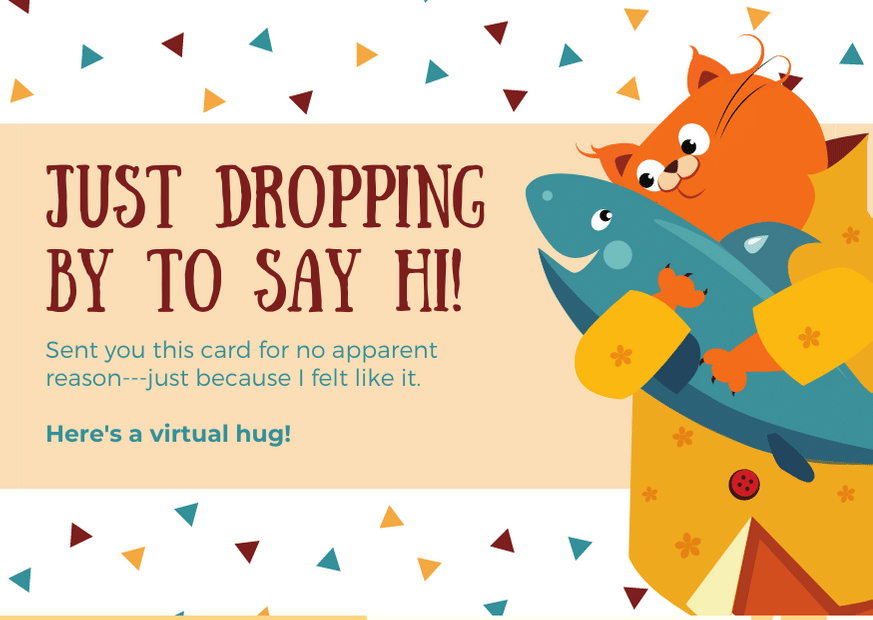 #24 I just wanted to say that this place wouldn't be the same without you. You bring so much brightness into all of our lives. Thank you!
#25 I was thinking of you today and just wanted to say how grateful I am for you. You have been a real encouragement to me.
#26 Know that I think of you often. I know that your life is going to be filled with amazing opportunities and I hope we can connect soon so I can hear what you've been doing.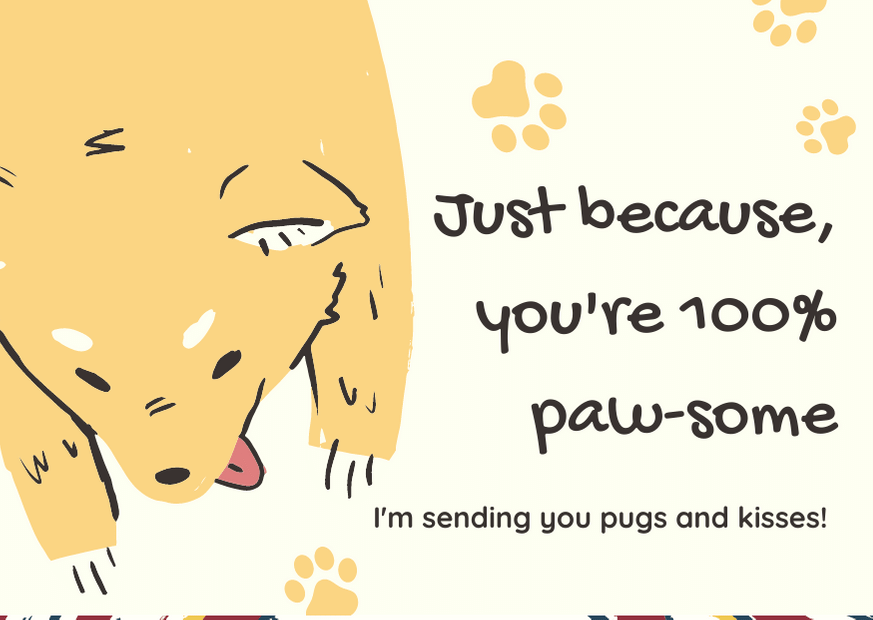 #27 You came to mind today. I was filled with happiness as I recalled all the memories we share. Thank you for your enduring friendship.
#28 It is a true joy to have someone like you in my life. Your humility and attitude of service have been a great inspiration to me. Thank you.
#29 Every time I think of our friendship, I smile. Your joyful spirit is such a refreshing part of my day. Thanks for all you do!
#30 Please don't ever lose your charm and good humor. There are so many serious people in the world, but your joyful heart spreads cheer to everyone around you. Thank you for being you.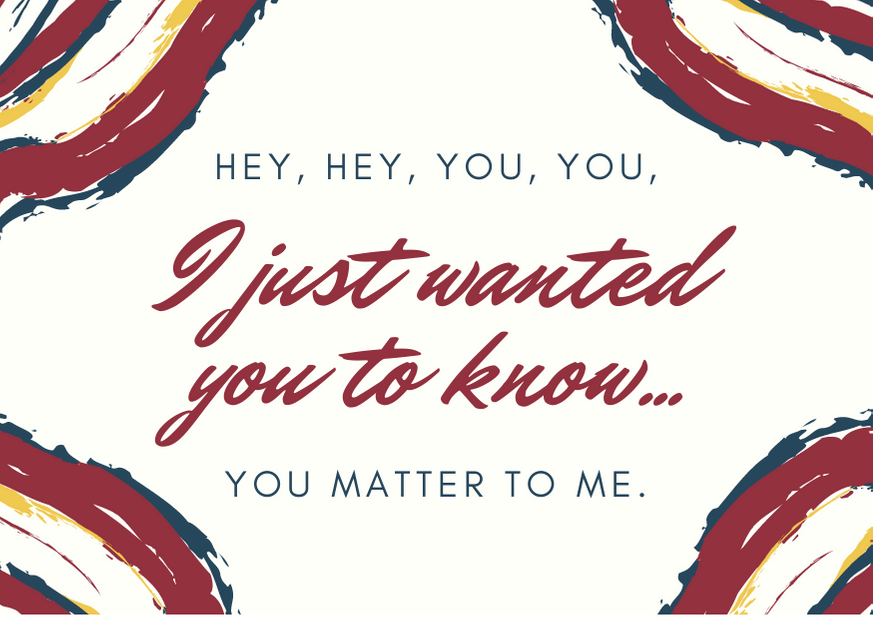 The Most Famous Quotes to Include with Your Just Because Card Message
"Of all possessions a friend is the most precious."
Herodotus
"A good friend is a connection to life – a tie to the past, a road to the future, the key to sanity in a totally insane world."
Lois Wyse
"Many people will walk in and out of your life, but only true friends will leave footprints in your heart."
Eleanor Roosevelt
"Rare as is true love, true friendship is rarer."
Jean de La Fontaine
"Some people arrive and make such a beautiful impact on your life, you can barely remember what life was like without them."
Anna Taylor
"Remember that the most valuable antiques are dear old friends."
H. Jackson Brown Jr.
"If you have one true friend you have more than your share."
Thomas Fuller
"If you have two friends in your lifetime, you're lucky. If you have one good friend, you're more than lucky."
S.E. Hinton
"I don't need a friend who changes when I change and who nods when I nod; my shadow does that much better."
Plutarch
"I would rather walk with a friend in the dark, than alone in the light."
Helen Keller
The Best Bible Verses to Include with Your Just Because Card Message
Proverbs 27:17
Iron sharpens iron, and one man sharpens another.
John 15:13
"Greater love has no one than this, that someone lay down his life for his friends."
1 Thessalonians 1:2
We give thanks to God always for all of you, constantly mentioning you in our prayers,
Zephaniah 3:17
The Lord your God is in your midst, a mighty one who will save; he will rejoice over you with gladness; he will quiet you by his love; he will exult over you with loud singing.
Philippians 1:3
I thank my God in all my remembrance of you,
Psalm 107:1
Oh give thanks to the Lord, for he is good, for his steadfast love endures forever!
Psalm 69:30
I will praise the name of God with a song; I will magnify him with thanksgiving.
Psalm 7:17
I will give to the Lord the thanks due to his righteousness, and I will sing praise to the name of the Lord, the Most High.
Matthew 25:35
"For I was hungry and you gave me food, I was thirsty and you gave me drink, I was a stranger and you welcomed me."
James 1:17
Every good gift and every perfect gift is from above, coming down from the Father of lights with whom there is no variation or shadow due to change.
Please take a moment to pin this post to Pinterest.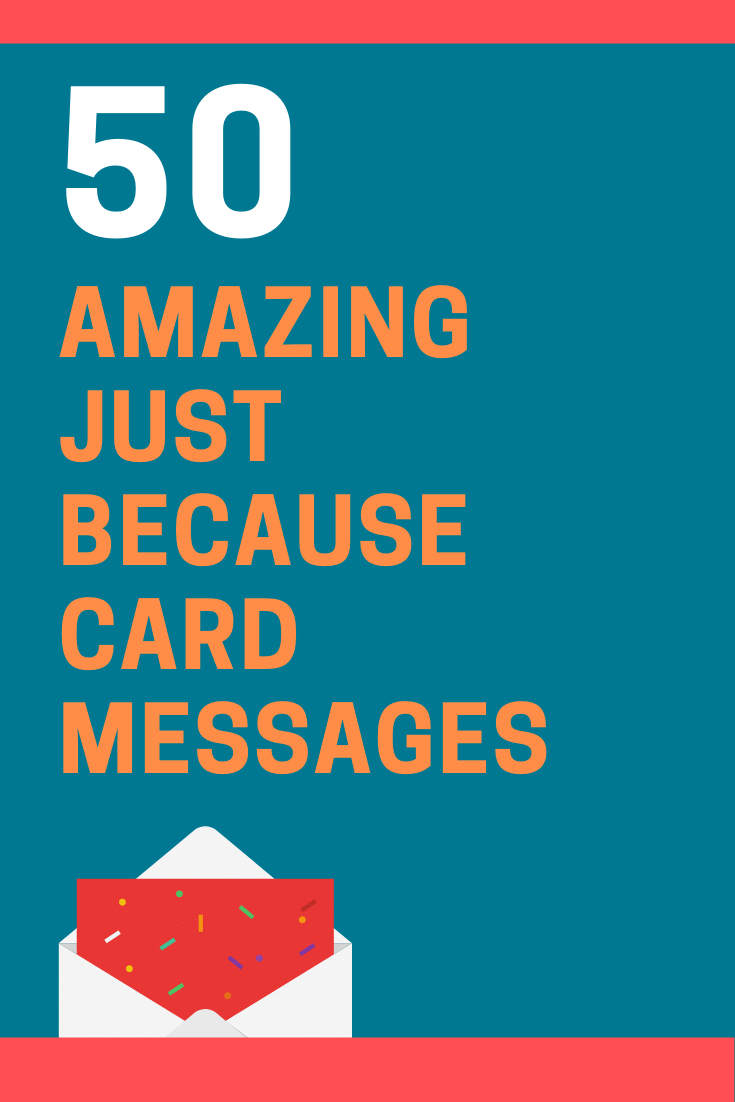 Author Biography
Keith Miller has over 25 years of experience as a CEO and serial entrepreneur. As an entrepreneur, he has founded several multi-million dollar companies. As a writer, Keith's work has been mentioned in CIO Magazine, Workable, BizTech, and The Charlotte Observer. If you have any questions about the content of this blog post, then please
send our content editing team a message here
.
---