Here is a list of the 50 best Christmas messages for your sister to spread the Christmas cheer with her this season.
#1 Dear sister, you make the word "family" come alive in my heart because growing up with you in my family meant that I would never feel alone and would always have someone who would cheer me up. I wish you a beautiful season full of laughter, smiles, and hugs. Merry Christmas.
#2 All I want for Christmas is to spend some quality time with the closest people I have. You're my sister, and I love you dearly. May your Christmas be absolutely magical.
#3 Sister, I know we're all grown up and enjoying the holidays with our own families. But every Christmas I remember when we were young, and long for when it was just my sister and me. Merry Christmas, sis!
#4 Of all the gifts you've given me, our friendship is the most precious one. This Christmas, I wish you to feel all the joy and cheer of the season. Love you, sis.
#5 Years may pass, but I will always treasure remembering how we would crawl under the Christmas tree early in the morning to peek at presents. Our memories are priceless, sister. Have a Merry Christmas this year and for many more.
#6 I may be an unbearable sibling for most of the year, but Christmas is the time for family and kindness, so I want to say that I am going to be on my best behavior. I'm very proud that you are my sister. You are sweet, caring, talented, ambitious, and I always look up to you. Merry Christmas!
#7 So, another big family dinner ahead, huh? Now that we're allowed to drink, this should be easier… just kidding! Can't wait to see everyone and you especially, sister! Merry Christmas.
#8 Think of all the past Christmases that we shared, every one of them being different than the next. Though some were better than others, all I need to make me happy is knowing that I spent them with my sister. Merry Christmas, dear sister.
#9 Merry Christmas to my beautiful sister. I always say you are my angel and I always mean it. May the season shower you with joy and peace.
#10 Putting out milk and cookies for Santa wasn't my favorite thing about Christmas. My favorite thing was doing it with you. Merry Christmas to you, dear sister.
#11 Every warm and cherished Christmas memory I have has my beautiful sister in every one of them. Here's to many more to come. Merry Christmas!
#12 I don't say it often, but I truly think you're the most amazing and brightest person in the world, and I'm very proud that you're my sister. May this Christmas bring you joy and the fulfillment of all your dreams.
#13 Sister, even though we rarely see each other, I still feel closer to you than anyone else. I can't wait to visit with you at Christmas and catch up on all you have been doing. Have a phenomenal Christmas season, and I'll see you soon!
#14 I can't remember everything our parents got us for Christmas. What I do remember is spending time with my sister and loving every minute. Merry Christmas!
#15 Sister, my Christmas wish is that I could once again sit beside my sister, opening presents and enjoying the holiday together as we did in the old days. Merry Christmas.
#16 Love you, Sis. Though I've not said it enough over the years, it's always been true. If your Christmas is anywhere near as warm as you are, it should be a time to remember. Merry Christmas.
#17 Sister, your personality shines brighter than Christmas lights and your soul is softer than an angel's touch. Have a very Merry Christmas this year, sister. I love you endlessly.
#18 I love your smile, your laugh, and your words of encouragement. This Christmas, I am thankful for the gift of YOU. I wish you the merriest Christmas, my beautiful sister.
#19 It may be cold outside, but there's always a warm place for you in my heart, dear sister. May this season bring you nothing but joy. Merry Christmas.
#20 When I smell gingerbread or see a candy cane, I think of Christmases at home when we were young. I will always cherish those memories, sis. This year let's make some new traditions and new memories. Merry Christmas!
#21 All the fun we had during Christmas time are things I'll never forget. You, my lovely sister, have always found a way to make a normal Christmas something special. Merry Christmas!
#22 To my sister, who so lovingly cared for me while we were growing up. Take good care of yourself this Christmas time, and may it be worthy of someone so deserving. Merry Christmas!
#23 Sister, you are devoted, smart, and a fierce warrior. I am in awe of you for all that you are and all that you do. I have learned so much from you through the years, and there is no one I would rather spend time with at Christmas than you. Merry Christmas, my dear sister.
#24 Sister, there are angels walking the earth, and I'm sure you're one of them. Your kind soul and selfless nature are one of a kind. Merry Christmas, my dearest angel of a sister.
#25 I am extraordinarily proud to have you as a sister with your fearless approach to life and the unconditional love you have always given me. Even though you are miles away, I feel your strong spirit and your love within my heart. I am thinking about you. Merry Christmas.
#26 Your love and support sustain me all year long, dear sister. Now that Christmas is coming, I want to thank you for that gift. You are what matters to me most in this world. I hope your Christmas is filled with pure joy and that you make fantastic memories. Merry Christmas.
#27 With you, every day is like Christmas because you bring love, light, hope, and peace. I will miss giving you a big hug in person this Christmas, but you will be with me in my heart. I hope you have a Merry Christmas, my amazing sister.
#28 There's nobody that deserves a rich and memorable Christmas more than my sister. Enjoy every second, and I look forward to the next time we meet. I miss you. Have a Merry Christmas.
#29 I am so lucky to have you as a sister. You share the gift of your sweet, caring nature with me every day. I could not ask for more. Have a Merry Christmas!
#30 Please let me extend my warmest wishes to my sister during this Christmas season. May it be a time that you remember for years to come. Merry Christmas.
The Most Famous Quotes to Include with Your Christmas Message for Your Sister
"For it is good to be children sometimes, and never better than at Christmas, when its mighty Founder was a child himself."
Charles Dickens
"Santa Claus wears a Red Suit, he must be a communist. And a beard and long hair, must be a pacifist. What's in that pipe that he's smoking?"
Arlo Guthrie
"Every time a bell rings an angel gets his wings."
It's a Wonderful Life
"Let me see if I've got this Santa business straight. You say he wears a beard, has no discernible source of income and flies to cities all over the world under cover of darkness? You sure this guy isn't laundering illegal drug money?"
Tom Armstrong
"The one thing women don't want to find in their stockings on Christmas morning is their husband."
Joan Rivers
"Let's just say that on this day a million years ago, a dude was born who most of us think was magic. But others don't, and that's cool. But we're probably right. Amen."
Homer Simpson
"Seeing is believing, but sometimes the most real things in the world are the things we can't see."
The Polar Express
"Christmas is a time when kids tell Santa what they want and adults pay for it. Deficits are when adults tell the government what they want and their kids pay for it."
Richard Lamm
"Christmas, here again. Let us raise a loving cup; Peace on earth, goodwill to men, and make them do the washing up."
Wendy Cope
"The best of all gifts around any Christmas tree: the presence of a happy family all wrapped up in each other."
Burton Hillis
The Best Bible Verses to Include with Your Christmas Message for Your Sister
John 10:27-28
"My sheep listen to my voice; I know them, and they follow me. I give them eternal life, and they shall never perish; no one will snatch them out of my hand."
Galatians 4:4
But when the set time had fully come, God sent his Son, born of a woman, born under the law.
Matthew 1:18
This is how the birth of Jesus the Messiah came about: His mother Mary was pledged to be married to Joseph, but before they came together, she was found to be pregnant through the Holy Spirit.
Luke 1:38
"I am the Lord's servant," Mary answered. "May your word to me be fulfilled." Then the angel left her.
Romans 6:23
For the wages of sin is death, but the gift of God is eternal life in Christ Jesus our Lord.
Matthew 1:23
The Virgin will conceive and give birth to a son, and they will call him Immanuel (which means "God with us").
Isaiah 7:14
Therefore the Lord himself will give you a sign: The virgin will conceive and give birth to a son, and will call him Immanuel.
Zechariah 9:9
Rejoice greatly, Daughter Zion! Shout, Daughter Jerusalem! See, your king comes to you, righteous and victorious, lowly and riding on a donkey, on a colt, the foal of a donkey.
Luke 1:14
He will be a joy and delight to you, and many will rejoice because of his birth.
Luke 2:10-11
But the angel said to them, "Do not be afraid. I bring you good news that will cause great joy for all the people. Today in the town of David a Savior has been born to you; he is the Messiah, the Lord."
Please take a moment to pin this post to Pinterest.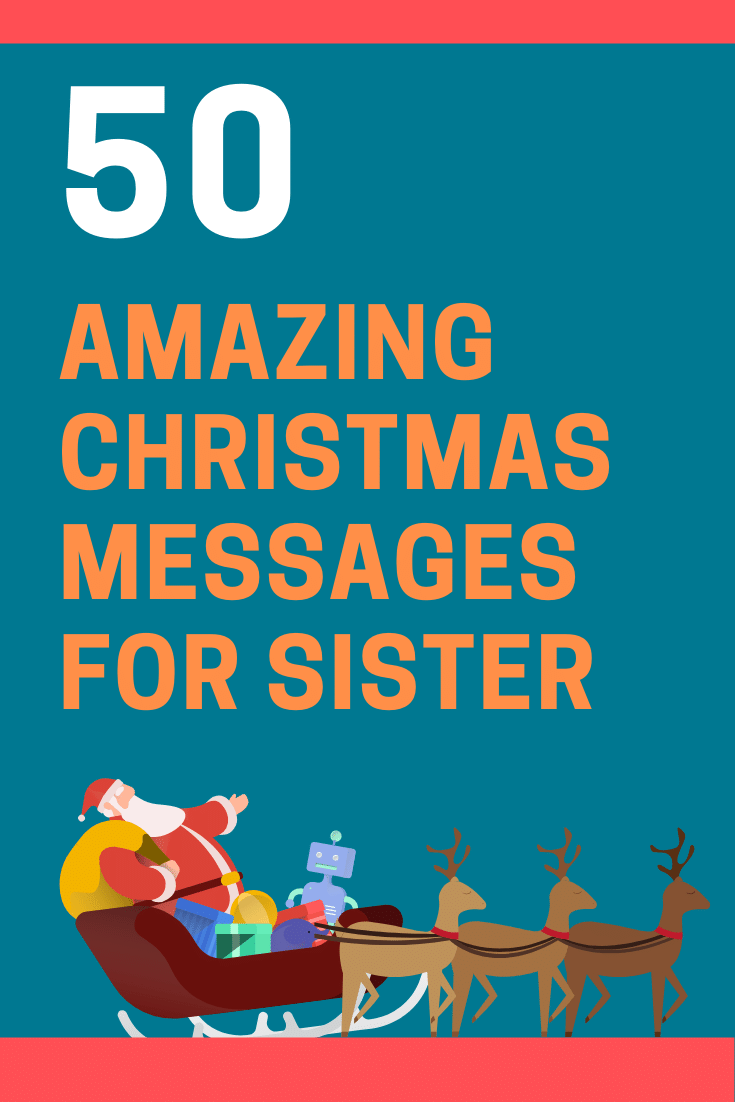 Author Biography
Keith Miller has over 25 years of experience as a CEO and serial entrepreneur. As an entrepreneur, he has founded several multi-million dollar companies. As a writer, Keith's work has been mentioned in CIO Magazine, Workable, BizTech, and The Charlotte Observer. If you have any questions about the content of this blog post, then please
send our content editing team a message here
.
---