Here is a list of 125 romantic birthday messages and quotes to make them feel adored on their birthday.
#1 My dearest love, thank you so much for being there for me through the best of times and the worst of times.  You are my rock and my shining light. I love you so much, and I hope I can make every day special for you. Happy birthday.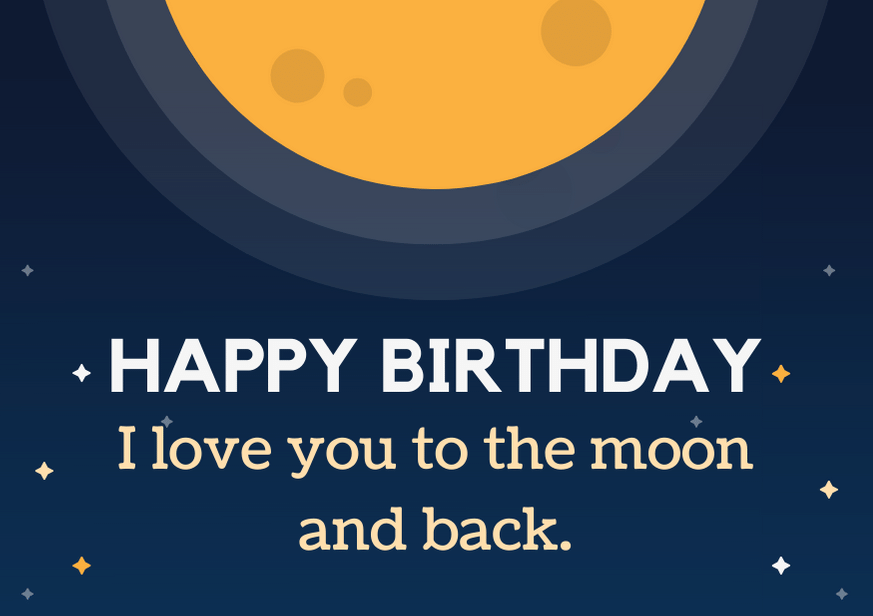 #2 Happy birthday! You're the love of my life! You're gorgeous and kind and have made my days so much better than they would be without you. I hope I can return what you've given me. I can't wait to spend many more birthdays with you.
#3 It's such an honor to spend your birthday with you. I love you so much, and still can't believe you want to keep me around. I promise to make this day, and all our days to come, as exciting and delightful as possible. You deserve it, my love.
#4 Another year has passed, yet you don't look a day older than when we first met. I've loved watching you grow and being by your side. You inspire me to be better every day, and I can't wait to see what's next for us.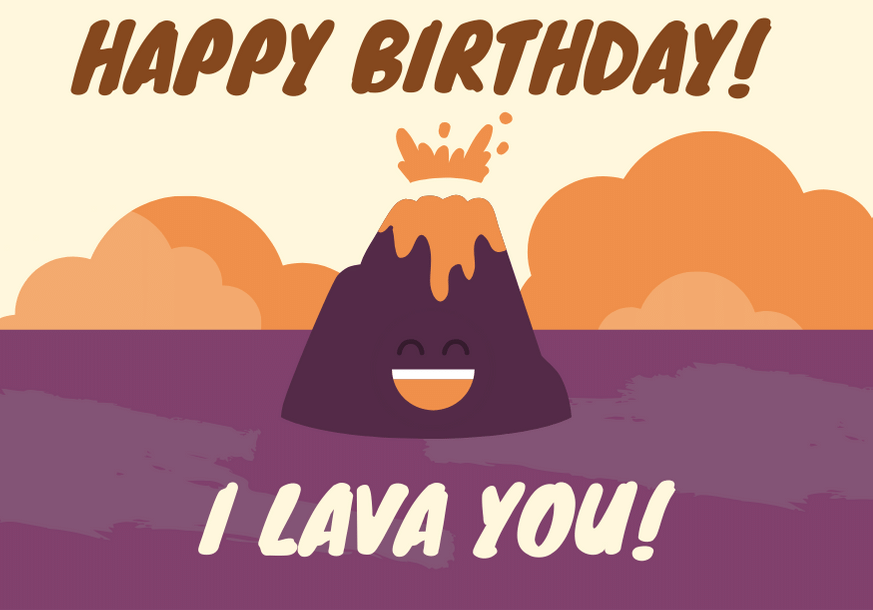 #5 The melody of our lives together is a beautiful harmony. Hope your heart sings with delight on your birthday! I'm so in love with you.
#6 Your voice makes my heart leap, your face makes me smile, every text brightens my day and every hug wraps me in your love. So thankful you're in my life. Happy birthday, sweetheart.
#7 All my dreams came true the day you entered my life. I'm so lucky I found you. Happy birthday, to the love of my dreams.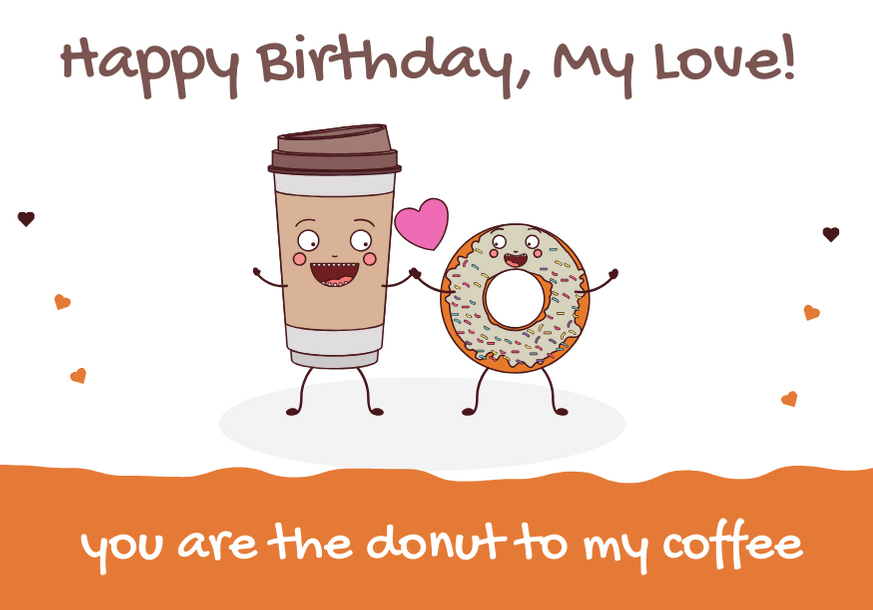 #8 Your love makes my heart overflow and my happiness complete. Wishing you a Happy Birthday, and may it be filled with all that you cherish and hold dear.
#9 Oh what a wonderful day! I get to celebrate the one I love so much. You light up my world like the sun and shine bright rays of happiness to everyone around you. Happy birthday!
#10 May your special day be like a sparkling glass of champagne. Delightful and fun, bubbling with happiness, and filled the sweetness of knowing how much you are loved.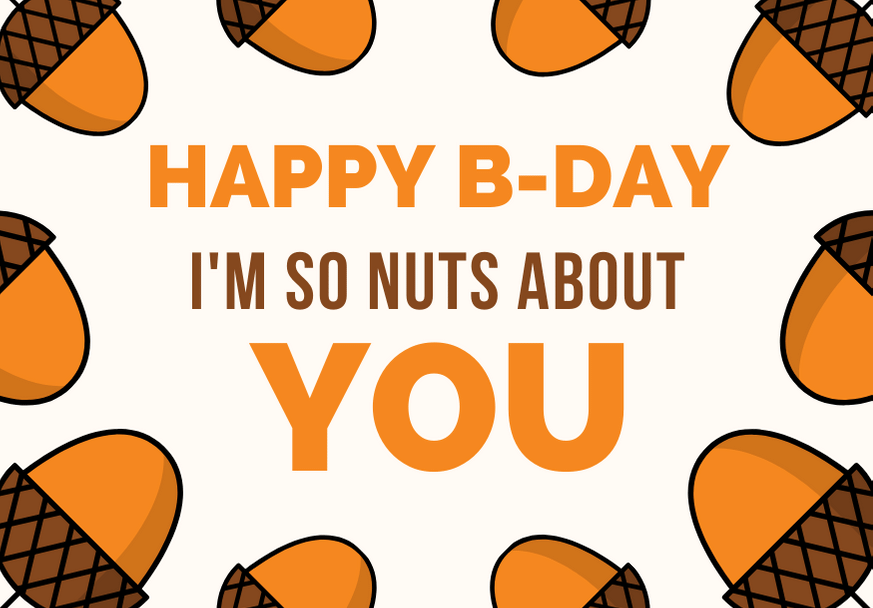 #11 Happy birthday, to the love of my life. You make my heart sing, light my fire and fill my world with infinite joy.
#12 Happy birthday to the love of my life! This is the day you arrived in the world, and I celebrate you with pride and joy, because you're just so amazing, baby.
#13 Wishing you the happiest of birthdays, my dearest love. Hope your day is filled with all the things that makes you feel special, loved and celebrated.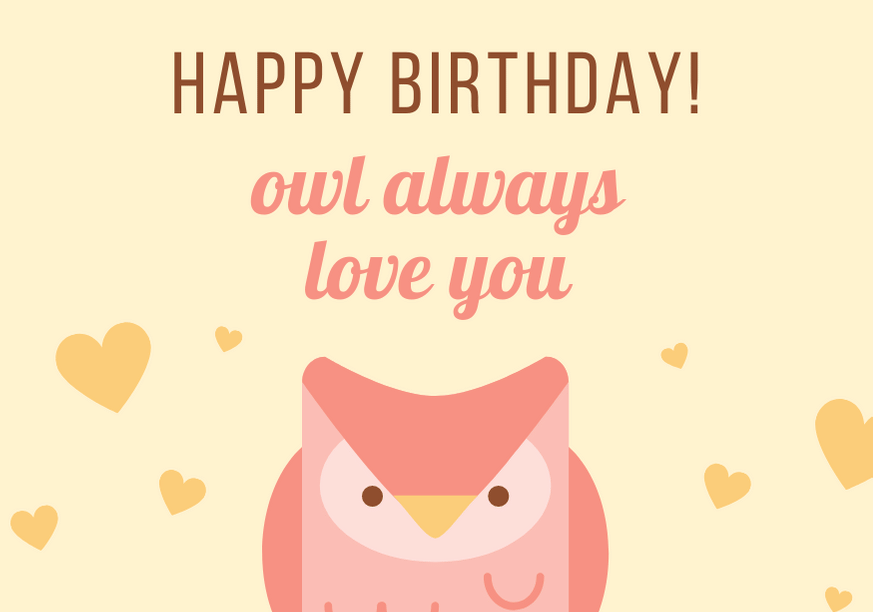 #14 Happy birthday to the finest person I know. Hope you know how much you mean to me. I can't wait to see you in person, so we can celebrate in style!
#15 Today and every day, you deserve the best this world has to offer. You make every day a blessing. Wishing you a happy birthday, my beloved.
#16 From the moment I saw you I knew you were special. I hope on this, your birthday, that you feel the love and good wishes from those you care about, especially from me!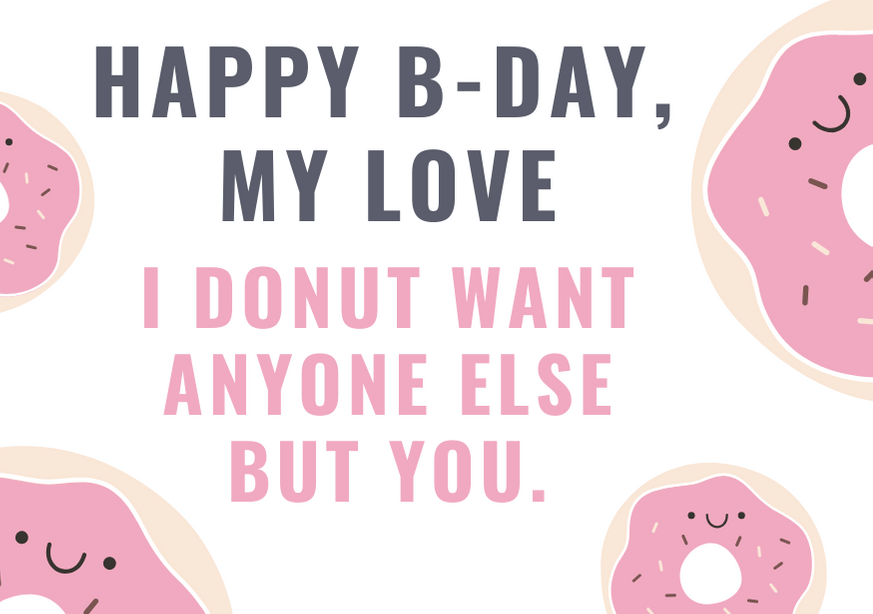 #17 Happy birthday, to the person who shares in every adventure with me. I'm so excited to spend the rest of our lives on this journey together.
#18 From the day we met, I knew that you were the one. I'm so excited to spend all our years together. Happy birthday, honey.
#19 Wishing a happy birthday to the most extraordinarily incredible person on the planet. Thank you for all the little ways that you make my life complete.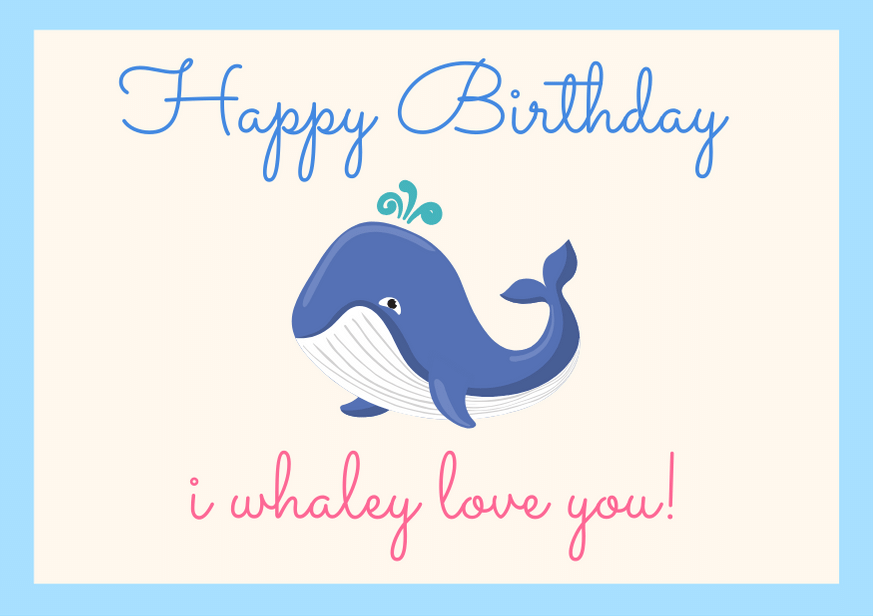 #20 Happy birthday! My heart still races every time I lay eyes on you. I promise to make this day special!
#21 Happy birthday, to the most special person in my world. Each and every day, you fill my heart with love and my world with laughter.
#22 Each and every day, in a thousand little ways, you make my world a more beautiful and magical place. Happy birthday, sweetie.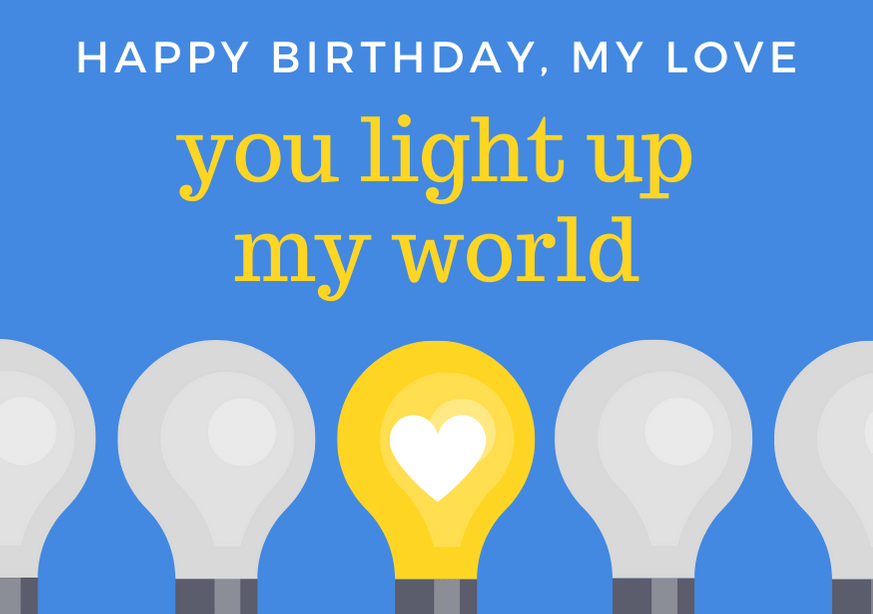 #23 Happy birthday, to the love of my life. You make each day so much more fun, and I wouldn't want to be on this ride with anybody else.
#24 We go together like peanut butter and jelly, or red wine and chocolate. Happy birthday to my perfect match.
#25 You're so very extraordinary in all you think, say and do. I'm so blessed to have someone as unique and precious as you beside me on this journey through life. Happy birthday, my love.
#26 The day we met, you made my life complete. I'm so excited to share this day and the rest of my life with you. Happy birthday.
#27 You make all of my dreams come true each and every day. I love you so much and can't wait to share my whole life with you. Happy birthday.
#28 Happy birthday, to the sweetest, most romantic, most caring partner I could ever ask for. I'm so blessed to share this life with you.
#29 Happy birthday, to the love of my life. You make every day an adventure, and I wouldn't want it any other way.
#30 I've got your back and you've got mine. Happy birthday to my partner in crime.
#31 Happy birthday, to my buttercup, my sunshine, my fresh bouquet of roses. You make every day just as sweet as can be.
#32 Happy birthday, to the person I love more than anything…even chocolate cake.
#33 If it weren't for you in my life, I cannot imagine what life would be like. You are the best part of me. I am totally crazy for you. Happy birthday, honey.
#34 I'm so lucky that you're mine. We go together like peanut butter and chocolate, cookies and milk, biscuits and gravy. Happy birthday.
#35 I love you so much, and I hope that your day is filled with all the sunshine and beauty you bring wherever you go. Happy birthday.
#36 Sometimes I think you know me better than I know myself. I want to keep learning about you each and every day, and grow closer and closer. I want to continue to make memories with you. I love you. Happy birthday.
#37 Once in a lifetime, you meet someone who turns your whole world upside down and shows you what happiness truly is. Happy birthday to the love of my life.
#38 Happy birthday, to the person who makes the stars shine brighter. I'm so lucky that I get to be on this adventure with you.
#39 Wishing a happy birthday, to a very special partner. I could never do it without you. You make everything possible.
#40 You're the love of my life, the fire in my heart, and the sun in my sky. Today and every day. Happy birthday.
The Most Famous Quotes to Include with Your Romantic Birthday Message
"For it was not into my ear you whispered, but into my heart. It was not my lips you kissed, but my soul."
Judy Garland
"And in her smile, I see something more beautiful than the stars."
Beth Revis
"I love you because the entire universe conspired to help me find you."
The Alchemist
"But you've slipped under my skin, invaded my blood and seized my heart."
Maria V. Snyder
"And when her lips met mine, I knew that I could live to be a hundred and visit every country in the world, but nothing would ever compare to that single moment when I first kissed the girl of my dreams and knew that my love would last forever."
Nicholas Sparks
"I love that you are my person and I am yours, that whatever door we come to, we will open it together."
A.R. Asher
"I am so in love with you that there isn't anything else."
Ernest Hemingway
"Better than I was, more than I am, and all of this happened by taking your hand."
Tim McGraw ("It's Your Love" lyrics)
"I would rather spend one lifetime with you, than face all the ages of this world alone."
J.R.R. Tolkien
"I have found the one whom my soul loves."
Song of Solomon 3:4
"For the two of us, home isn't a place. It is a person. And we are finally home."
Stephanie Perkins
"Gifts are temporary and often forgotten; love is forever and always remembered."
Ken Poirot
"I could start fires with what I feel for you."
David Ramirez
"I was, and I remain, utterly and completely and totally in love with you."
J.R. Ward
"If I had to choose between breathing and loving you I would use my last breath to tell you I love you."
DeAnna Anderson
"I can't promise you forever, because that's not long enough."
Jasinda Wilder
"I know of no greater happiness than to be with you all the time, without interruption, without end."
Franz Kafka
"I was made and meant to look for you and wait for you and become yours forever."
Robert Browning
"Holding you, I held everything."
Garth Brooks ("The Dance" lyrics)
"Ask me to define my love for you and I'll say it's captured in every beautiful memory of our past, detailed out in vivid visions of our dreams and future plans, but most of all it's right now, in the moment where everything I've ever wanted in my life is standing right in front of me."
Leo Christopher
"If forever does exist, please let it be you…"
A.R Asher
"I love thee to the depth and breadth and height my soul can reach."
Elizabeth Barrett Browning
"Each day I love you more, today more than yesterday and less than tomorrow."
Rosemonde Gerard
"If I had a flower for every time I thought of you I could walk through my garden forever."
Alfred Tennyson
"And when you smile, the whole world stops and stares for awhile, cause you're amazing, just the way you are."
Bruno Mars ("Just The Way You Are" lyrics)
"An eternity is forever, and forever with you would be a dream come true."
Daniel
"I love you the way a drowning man loves air. And it would destroy me to have you just a little."
Rae Carson
"Being deeply loved by someone gives you strength, while loving someone deeply gives you courage."
Lao Tzu
"Every time you say those 3 beautiful words, I cherish that moment like a treasure."
Andrea Croft
"Being with you and not being with you is the only way I have to measure time."
Jorge Luis Borges
"I love you, with no beginning, no end."
Coco J. Ginger
"I have seen the best of you, and the worst of you, and I choose both."
Sarah Kay
"Come live in my heart and pay no rent."
Samuel Lover
"Alone we can do so little; together we can do so much."
Helen Keller
"I cannot imagine a life in your absence. You are like the breath of air that I need to live, the drop of water in a thirsty desert."
Constantine Jake
"And I'd choose you; in a hundred lifetimes, in a hundred worlds, in any version of reality, I'd find you and I'd choose you."
Kiersten White
"All that you are is all that I'll ever need."
Ed Sheeran ("Tenerife Sea" lyrics)
"All, everything that I understand, I only understand because I love."
Leo Tolstoy
"Giving someone a piece of your soul is better than giving a piece of your heart. Because souls are eternal."
Helen Boswell
"I knew the second I met you that there was something about you I needed. Turns out it wasn't something about you at all. It was just you."
Jamie McGuire
"A sea of whiskey couldn't intoxicate me as much as a drop of you."
JS Parker
"In short, I will part with anything for you, but you."
Mary Wortley Montagu
"A single rose can be my garden…a single friend, my world."
Leo Buscaglia
"All at once everything looks different, now that I see you."
Tangled
"I find the most beautiful moments of life aren't just with you but because of you."
Leo Christopher
"I discovered true happiness the day you walked into my life."
French Love Saying
"Even though I found you on an ordinary day, it felt like I found a precious pearl in an oyster when I deep dived into the sea."
Fiona Torrent
"A view of the ocean, mountains and the sunset. But yet, he was still looking at me."
Aly Aubrey
"I love you and that's the beginning and end of everything."
F. Scott Fitzgerald
"Affection is responsible for nine-tenths of whatever solid and durable happiness there is in our lives."
C. S. Lewis
"I want you. All of you. Your flaws. Your mistakes. Your imperfections. I want you, and only you."
John Legend ("All of Me" lyrics)
"In our life there is a single color, as on an artist's palette, which provides the meaning of life and art. It is the color of love."
Marc Chagall
"Every day I discover that I love you even more, and in this infinite universe I will love you till the ends."
Alicia N. Green
"As I got to know you, I began to realise that beauty was the least of your qualities. I became fascinated by your goodness. I was drawn in by it. I didn't understand what was happening to me. And it was only when I began to feel actual, physical pain every time you left the room that it finally dawned on me: I was in love, for the first time in my life."
Pierre Choderlos de Laclos
"All of me loves all of you. Love your curves and all your edges; all your perfect imperfections. Give your all to me. I'll give my all to you."
John Legend ("All of Me" lyrics)
"You're the closest to heaven that I'll ever be."
Goo Goo Dolls ("Iris" lyrics)
"Chemistry is you touching my arm and setting fire to my mind."
Nayyirah Waheed
"I saw that you were perfect, and so I loved you. Then I saw that you were not perfect and I loved you even more."
Angelita Lim
"Faith makes all things possible…love makes all things easy."
Dwight L. Moody
"If I know what love is, it is because of you."
Hermann Hesse
"Every morning I still wake up and the first thing I want to do is see your face."
P.S. I Love You
"Happiness is holding someone in your arms and knowing you hold the whole world."
Orhan Pamuk, Snow
"I know I am in love with you because my reality is finally better than my dreams."
Dr. Seuss
"I am who I am because of you."
Noah, The Notebook
"I knew I loved you before I met you. I have been waiting all my life."
Savage Garden ("I Knew I Loved You" lyrics)
The Best Bible Verses to Include with Your Romantic Birthday Message
Song of Solomon 4:7
You are altogether beautiful, my love; there is no flaw in you.
Song of Solomon 1:15
Behold, you are beautiful, my love; behold, you are beautiful; your eyes are doves.
Isaiah 43:4
Because you are precious in my eyes, and honored, and I love you, I give men in return for you, peoples in exchange for your life.
Philippians 2:2
Complete my joy by being of the same mind, having the same love, being in full accord and of one mind.
Song of Solomon 1:4
Draw me after you; let us run. The king has brought me into his chambers. We will exult and rejoice in you; we will extol your love more than wine; rightly do they love you.
Psalm 143:8
Let me hear in the morning of your steadfast love, for in you I trust. Make me know the way I should go, for to you I lift up my soul.
1 Corinthians 13:13
So now faith, hope, and love abide, these three; but the greatest of these is love.
Colossians 3:14
And above all these put on love, which binds everything together in perfect harmony.
John 15:13
Greater love has no one than this, that someone lay down his life for his friends.
Mark 10:9
Therefore what God has joined together, let no one separate.
Ecclesiastes 4:9
Two are better than one, because they have a good return for their labour.
1 John 4:11
Beloved, if God so loved us, we also ought to love one another.
1 Peter 4:8
Above all, keep loving one another earnestly, since love covers a multitude of sins.
Psalm 63:3
Because your steadfast love is better than life, my lips will praise you.
1 John 4:19
We love because he first loved us.
1 John 4:18
There is no fear in love, but perfect love casts out fear. For fear has to do with punishment, and whoever fears has not been perfected in love.
Song of Solomon 1:8
If you do not know, O most beautiful among women, follow in the tracks of the flock, and pasture your young goats beside the shepherds' tents.
Romans 5:5
And hope does not put us to shame, because God's love has been poured into our hearts through the Holy Spirit who has been given to us.
1 John 4:8
Anyone who does not love does not know God, because God is love.
1 John 4:7
Beloved, let us love one another, for love is from God, and whoever loves has been born of God and knows God.
Please take a moment to pin this post to Pinterest.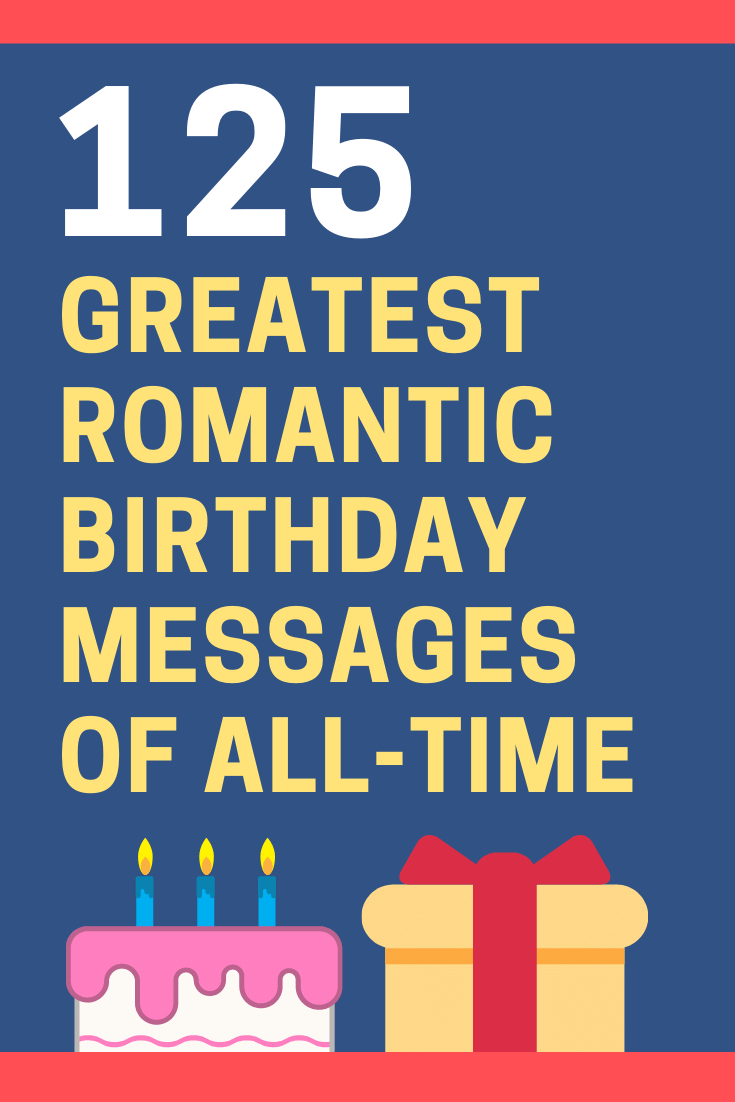 Author Biography
Keith Miller has over 25 years of experience as a CEO and serial entrepreneur. As an entrepreneur, he has founded several multi-million dollar companies. As a writer, Keith's work has been mentioned in CIO Magazine, Workable, BizTech, and The Charlotte Observer. If you have any questions about the content of this blog post, then please
send our content editing team a message here
.
---