Here is a list of 100 'thank you for making me smile' messages and quotes to put a smile on their face also.
#1 Thank you for always leaving me with a smile stretching from ear-to-ear! You always know the right thing to say, no matter what the situation. My dream is to be more like you with every passing day.
#2 You have such a charming personality that I find it is simply impossible not to smile when I'm with you! I have been much more cheerful and upbeat since I have gotten to know you. Thank you for always showing me the bright side of life.
#3 I am forever thankful to have you by my side. The smile that you see on my face every single day would not be here without you! Thank you for always making me feel like I'm on top of the world!
#4 From the bottom of my heart, thank you. Thank you for always cheering me up when times are tough. The smile on my face right now would not be here if it weren't for you. You are extraordinary. Please never change!
#5 Smile is the best accessory, and thanks to you, I'm always wearing one. Thank you for making me a total fashion icon.
#6 My favorite thing about you is your smile. I love it so much that now I've started wearing it too! I want you to know that I appreciate your kindness and support, always. Thank you for everything, truly.
#7 Smiles and laughter are the best gifts that anyone can give to each other. Thank you for spoiling me with them!
#8 If smiles were a currency, I'd be the richest person in the world thanks to you. You always make me smile, and I can only hope to return your fantastically thoughtful gift.
#9 Sometimes I feel like I've got a smile glued to my lips, and by sometimes, I mean whenever you're around! It's a great feeling, and I'm so grateful for it.
#10 You are truly a person who can always make me smile no matter what. I'm so lucky to have you in my life, and I thank you so much!
#11 You always know what to say, so I'm not surprised you could make me smile when it seemed impossible. Thank you for sharing cheering me up. I really needed it!
#12 Undoubtedly, I could not be where I am today without you. You have been there for me through the ups and the downs. You always remind me to keep my head up and to keep smiling! For this, I cannot thank you enough!
#13 The number of smiles you've given me would be enough to illuminate the whole galaxy, and I'm eternally thankful for each one.
#14 The never-fading smile on my face is only there thanks to you. You always know how to cheer me up. Thank you so much.
#15 I really hope that you know that you are the best thing that has ever happened to me. We share so many incredible memories, and when I think of you, I cannot help but smile. Thank you for everything, my friend.
#16 If I'm getting early wrinkles, it's only because you make me smile so often. And this is the best reason in the world. Thank you.
#17 I can never repay you for all the times you made me smile, but I can try to say thank you. You are the reason for many of my happy thoughts, and I'm very grateful.
#18 Thank you for changing the world. At least, my world, every time you manage to make me smile. You're a real-life superhero!
#19 I enjoy every moment spent with you, and my smile shines the brightest when we're together. Thank you so much for your phenomenal magic.
#20 Every time I think it's hopeless, you come in and say just the right thing to make me smile. My world is a brighter place thanks to you.
#21 If a person can make you smile, it's your person. I'm sure of it because I have you. Thank you so much for the countless smiles you've given me.
#22 Honestly, you are the only person who can make me smile even when I'm mad. Thank you for being such a genius!
#23 You are such a precious person to me. One thought of you, and I smile my way through the whole day. Thank you for these emotions.
#24 You don't shine your light to guide me when it's dark. Instead, you light me up by putting a smile on my face. It's a gift I can never repay you for, but I'm very grateful.
#25 A smile can speak of a thousand feelings: happiness, love, delight, gratitude…thank you for teaching me this beautiful language by being the reason I smile.
#26 If I was asked to choose the best emoji to describe how I feel about you, I'd choose all the smiley ones. You make me smile the brightest.
#27 You can always hear a smile in my voice because I always smile when I talk to you. That's just how it works, so thank you for that.
#28 I suspect you have a little magic in you. You find my smile whenever I lose it and return it to me. I don't know where my smile would be without you.
#29 A superhero with the power to make every person in the world smile from ear-to-ear is exactly what this world needs. You'll get there! And in the meantime, thank you for being my personal superhero!
#30 I'm so happy that I know you because no one makes me smile the way you do. Thank you for lighting up my life with your presence.
#31 I hope you know that you are the source of my unparalleled happiness. This beaming smile on my face was put there by you! Your presence is truly a gift, in my eyes. I am so thankful that you walked into my life!
#32 When I'm down, you sweep my sorrows away and replace them with a smile, and for that, I'll be eternally grateful. Thank you so much.
#33 Just like the rainbow appears after the rain, a smile appears on my face as soon as I see you. Thank you for the many rainbows in my life.
#34 When I'm at my worst, I know I can trust you to always cheer me up. Thank you for each smile you put on my face.
#35 Not a single person on this earth makes me feel as happy as you do! When you're around, I cannot help but chuckle and laugh! I have had a permanent smile on my face since I met you. Thank you so much for all that you continue to do, my friend!
#36 Support. Meaning. Inspiration. Love. Excitement. That's what you give me, a SMILE – a thousand smiles that brighten my face every time I think of you. Thank you so much.
#37 I smile so much more often than I used to since you came around. You bring light and joy into my life, and I'll always be grateful for that.
#38 I can't help but smile whenever something reminds me of you. Thank you for brightening my day even when you're not around.
#39 You came into my life, and you stayed! You make me smile every single day with your kind words and your laughter. I am extremely grateful and downright lucky to have you around.
#40 You always seem to have a light-hearted joke for me what I'm feeling down. Thank you for making me smile, I appreciate it so deeply.
The Most Famous Quotes to Include with Your Thank You Message for Making You Smile
"You can only hold a smile for so long, after that it's just teeth."
Chuck Palahniuk
"You are not fully dressed until you wear a smile."
Evan Esar
"A smile is a curve that sets everything straight."
Phyllis Diller
"A smile is the best makeup any girl can wear."
Marilyn Monroe
"Count your age by friends, not years. Count your life by smiles, not tears."
John Lennon
"Happiness is the secret to all beauty. There is no beauty without happiness."
Christian Dior
"The source of a true smile is an awakened mind."
Thich Nhat Hanh
"A smile is a facelift that's in everyone's price range!"
Tom Wilson
"Thousands of candles can be lighted from a single candle, and the life of the candle will not be shortened. Happiness never decreases by being shared."
Buddha
"The most important thing is to enjoy your life – to be happy. It's all that matters."
Audrey Hepburn
"Wrinkles should merely indicate where smiles have been."
Mark Twain
"Peace begins with a smile."
Mother Teresa
"Before you put on a frown, make absolutely sure there are no smiles available."
Jim Beggs
"Here's wishing you the smiles o' life and not a single grumble."
Irish Blessing
"Nothing shakes the smiling heart."
Santosh Kalwar
"An enigmatic smile is worth ten pages of dialogue."
Connie Brockway
"A kind heart is a fountain of gladness, making everything in its vicinity freshen into smiles."
Washington Irving
"Smiles are the language of love."
David Hare
"A smile has a magical power; it makes everyone smile back."
Debasish Mridha
"It was only a sunny smile, and little it cost in the giving, but like morning light it scattered the night and made the day worth living."
F. Scott Fitzgerald
"A smile is happiness you'll find right under your nose."
Tom Wilson
"Few things in the world are more powerful than a positive push. A smile. A world of optimism and hope. A 'you can do it' when things are tough."
Richard M. Devos
"The moments of happiness we enjoy take us by surprise. It is not that we seize them, but that they seize us."
Ashley Montagu
"We shall never know all the good that a simple smile can do."
Mother Teresa
"If you have only one smile in you give it to the people you love."
Maya Angelou
"Share your smile with the world. It's a symbol of friendship and peace."
Christie Brinkley
"All the statistics in the world can't measure the warmth of a smile."
Chris Hart
"Show me a smile, and I'll show you one back."
Vanilla Ice
"It seems to me that what we call beauty in a face lies in the smile."
Leo Tolstoy
"A simple smile. That's the start of opening your heart and being compassionate to others."
Dalai Lama
"Most smiles are started by another smile."
Frank A. Clark
"Use your smile to change the world; don't let the world change your smile."
Chinese Proverb
"A warm smile is the universal language of kindness."
William Arthur Ward
"Smiling heals the soul and fills the heart with bliss."
Debasish Mridha
"Everytime you smile at someone, it is an action of love, a gift to that person, a beautiful thing."
Mother Teresa
"A smile is like an instant facelift and an instant mood lift."
Christie Brinkley
"The people who make you smile from just seeing them, those are my favorite people."
Koi Fresco
"Let us always meet each other with smile, for the smile is the beginning of love."
Mother Teresa
"Smile, it is the key that fits the lock of everybody's heart."
Anthony J. D'Angelo
"Smile is a good reply to the dark world."
Mehmet Murat Ildan
"A smile is a friend maker."
Bangambiki Habyarimana
"One smile speaks louder than a hundred words."
Abhijit Naskar
"Some cause happiness wherever they go; others whenever they go."
Oscar Wilde
"Because of your smile, you make life more beautiful."
Thich Nhat Hanh
"A smile is the universal welcome."
Max Eastman
"Life is like a mirror. Smile at it and it smiles back at you."
Peace Pilgrim
"Sometimes your joy is the source of your smile, but sometimes your smile can be the source of your joy."
Thich Nhat Hanh
"Spend your life with people who make you smile, laugh, and feel loved."
Roy T. Bennett
"What sunshine is to flowers, smiles are to humanity. These are but trifles, to be sure; but scattered along life's pathway, the good they do is inconceivable."
Joseph Addison
"Nothing is more beautiful than a smile that has struggled through tears."
Demi Lovato
"Nothing you wear is more important than your smile."
Connie Stevens
"Smile is the beauty of the soul."
Lailah Gifty Akita
"Science teaches to think but love teaches to smile."
Santosh Kalwar
"No medicine cures what happiness cannot."
Gabriel García Márquez
"Of all the medicines in the inner life, a smile is by far the best medicine."
Sri Chinmoy
"A smile cures the wounding of a frown."
William Shakespeare
"The living should smile, for the dead cannot."
George R.R. Martin
"Let my soul smile through my heart and my heart smile through my eyes, that I may scatter rich smiles in sad hearts."
Paramahansa Yogananda
"A gentle word, a kind look, a good-natured smile can work wonders and accomplish miracles."
William Hazlitt
"Just one smile immensely increases the beauty of the universe."
Sri Chinmoy
Please take a moment to pin this post to Pinterest.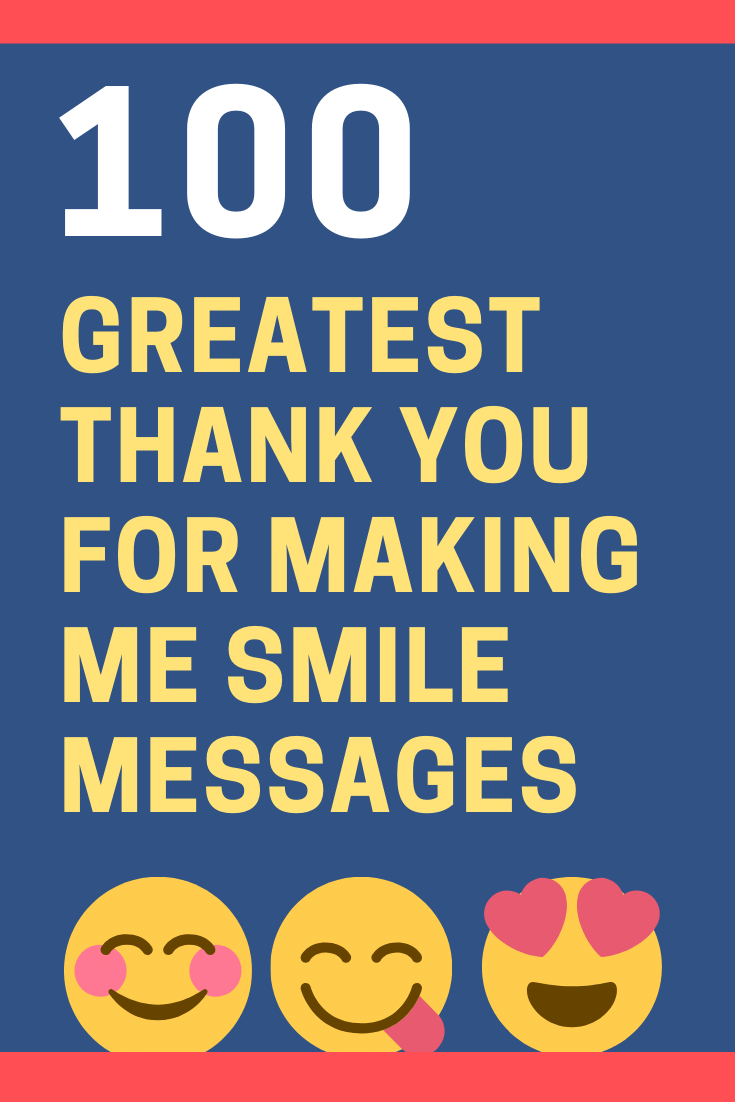 Author Biography
Keith Miller has over 25 years experience as a CEO and serial entrepreneur. As an entreprenuer, he has founded several multi-million dollar companies. As a writer, Keith's work has been mentioned in CIO Magazine, Workable, BizTech, and The Charlotte Observer. If you have any questions about the content of this blog post, then please
send our content editing team a message here
.
---