Here is a list of 50 ways to say thank you for Thanksgiving dinner to let them know just how delicious it was.
#1 Thanksgiving would just not be the same if we did not spend it with you. Thank you, for the sumptuous feast you lovingly prepared and the welcoming environment. We loved being a part of your tradition and want you to know how much it means to us to have our many precious memories of spending Thanksgiving together.
#2 Thank you for being our host and for inviting us into your home to celebrate this Thanksgiving. You outdid yourselves, and we had a great time.
#3 I am humbled and honored that you invited me to join you for Thanksgiving dinner. I was not quite sure what I would do since I was not able to get home for Thanksgiving this year. You made me feel very welcome and I appreciate your kindness. Thank you for making Thanksgiving wonderful for me.
#4 Thank you for having invited us to your Thanksgiving dinner. All of the different activities that you had for us were a blast, and the food was excellent.
#5 Thank you for having us over to your home for Thanksgiving dinner. Your festive decorations were stunning, and the food was exceptional. Thanksgiving is always a time to cherish our relationships, and this year was as meaningful as ever. We love you both deeply.
#6 The only thing I'm not thankful for is the work I'll have to put in to burn off these extra calories. Everything you had at your place for Thanksgiving dinner was so appealing that I couldn't stick to any diet. Thank you so much for having me.
#7 You are the most accomplished of hosts. We were thrilled to be able to spend the day with you and enjoy Thanksgiving dinner together. It was fun to make it a potluck and share new recipes with each other. I hope we can do it again next year. Please know that we are also happy to host anytime.
#8 We deeply appreciate having been invited into your home to take part in this year's Thanksgiving celebration. Thank you for the invite, the dinner, and all the fun that we shared.
#9 It must have taken you many hours to prepare such a succulent Thanksgiving dinner, and yet you made everything seem effortless. Please accept our deepest thanks for inviting us to share Thanksgiving dinner with you. It was simply a joy to be there.
#10 You truly nailed it this Thanksgiving. Your graciousness and work helped to make this Thanksgiving one for the record books. Thank you for having us over for such an outstanding dinner.
#11 We were trying to remember how many years we have spent Thanksgiving with you and enjoyed the feast of delights you always prepare with such love. We treasure these times with you and do not take our time together for granted for even one second. You have been the most generous and kind people to share the journey of life together with.
#12 The time that we were able to spend together this Thanksgiving was a great experience, and I thank you for the dinner that you so artfully prepared.
#13 My friend, I loved everything about your Thanksgiving dinner, including the gorgeous Fall décor, the perfectly cooked turkey, the array of side dishes, and, of course, that unforgettable dessert. We were just so happy to be a part of your group. We are thankful for everything, and most especially for you.
#14 It's possible that the Thanksgiving dinner you made was the best that I've ever had. Thank you so much for inviting me and for everything else that you took the time to do.
#15 Thank you for having us over for Thanksgiving dinner in your gorgeous home. You are an expert cook and the food was exquisite. You were gracious hosts and we had so much fun playing all the games you planned. We want you to know that we loved being there and consider it a real highlight of our year. Thank you so much.
#16 From here forward, I don't think Thanksgiving will ever be the same again unless you're there to spend it with us. Thank you so much for everything – it was absolutely delicious. I hope that we can do it all over again next year.
#17 It was so lovely to finally arrive at your warm and inviting home for Thanksgiving. Nothing short of a natural disaster could keep us from sharing your renowned Thanksgiving dinner. Who would ever want to miss it? We love and appreciate you both and our hearts are filled with gratitude for you.
#18 I know how hard you worked and how much time you spent preparing Thanksgiving dinner for everyone. All of your efforts are recognized and will be remembered as a great time over a delicious meal. Thank you from the bottom of my heart for having me over.
#19 The day we spent with you for Thanksgiving dinner was a picturesque, perfect example of what a warm and inviting Thanksgiving celebration should be. Thank you for the picture-perfect memories.
#20 We and the kids all had a wonderful time over at your home this Thanksgiving. You did a great job all the way around, from the food to the entertainment, and we hope to return the favor next Thanksgiving. Thank you!
#21 Thanksgiving dinner in your home was an experience we will never forget. You made us feel so welcome and it was a real pleasure to get to know you both. We enjoyed ourselves very much. The dinner was delightfully delicious and beautifully presented. Thank you.
#22 Thank you so much for having us over for Thanksgiving dinner. It was a wonderful time and we loved spending the holiday with you all. The food was heavenly, and I know you spent a lot of time making it perfect. We are thankful for each one of you!
#23 Thank you for inviting us into your home to celebrate Thanksgiving with you and your family. We had a great time and are in awe at how perfectly cooked everything was.
#24 We had a wonderful day with you and want to thank you from the bottom of our hearts for the kind act of welcoming us to your Thanksgiving table. You opened your home and your hearts, and we cherish the memory of that day. Thank you so much.
#25 The scrumptious spread that you spent the day preparing had everything that I've always enjoyed eating for Thanksgiving dinner. Thank you so much for having us.
#26 We had the best time ever spending Thanksgiving with you. It was delightful to meet your friends and get to know them. Everyone got along well, and the atmosphere was very friendly indeed. Your cooking was out of this world, and we enjoyed every bite. Thank you for everything.
#27 Thank you for making such a big effort to make Thanksgiving dinner a memorable occasion. It was obvious from the thoughtful touches that you worked hard to make everyone feel loved. You certainly made us feel that way, and we love you too.
#28 Among the many reasons to be thankful during Thanksgiving, you've given me more during my visit to your home. The meal you prepared was second to none, and I left full, happy, appreciative of your company. Thank you.
#29 Thank you for including us in your Thanksgiving dinner party. You had so many people there and yet made each of us feel cared for as individuals. I know that we were all filled with admiration at the delicious spread of food you prepared. You are so accomplished at entertaining. Thank you for including us in such a memorable event.
#30 I don't know how you timed everything to be ready all at the same time – I'm envious. Everything in the Thanksgiving dinner was delicious, and I thank you very much for inviting me.
#31 Thank you for the kind invitation to join you for Thanksgiving dinner. All my favorite things to eat were on one table at the same time! It was an honor for me to be there. My heart is still full of gratitude for all the kindness shown to me. Thank you.
#32 Thanksgiving is a time to remember all the things that have gone on throughout the year that warrants us to be thankful. Included in my list is the invitation to your home to celebrate the holiday over an incredible Thanksgiving dinner. Thank you for everything. It was great!
#33 Oh, what fun we all had at your home for Thanksgiving! Your cooking is always beyond belief, and we stand in awe at the way you manage to pull it all together with such ease. Thank you for letting us help with the dishes and tidying up later. It made us feel like we were contributing something at least to the day. We hope you finally got to relax after all you did to make it so memorable. Thank you!
#34 The food, the decorations, and the overall setting that you displayed throughout your home were phenomenal. Thank you so much for having us over for Thanksgiving, and for all of the effort you put into making this one particularly special.
#35 At Thanksgiving, we are reminded to be grateful for all the good things that we have in our lives. One of the things we are most grateful for is our relationship with you. It is one of our sweetest joys to be able to spend time together at your delectable Thanksgiving table. We savored every moment and every mouthful. Thank you!
#36 It's as if you read my mind for Thanksgiving dinner. Everything you prepared was things I like, and there wasn't anything on the table that I didn't like. You did a stellar job, and I thank you very much for having me.
#37 What a fun party you hosted at your home for Thanksgiving. It was such a joyful occasion to see everyone together under one roof. Dinner was perfect in every way imaginable and we were delighted to be there. Thank you for making us feel so very loved.
#38 All of the colors, the fragrances, and aesthetics of the Thanksgiving dinner you worked so hard to make paled in comparison to how delicious it was. Thank you so much for inviting us to spend the holiday with you.
#39 We want to say a great big thank you for the most wonderful Thanksgiving dinner. We stand in awe of your talents as a chef. It was fascinating to see you in the kitchen doing what you love the most, which is loving on others through your delicious food. Thank you for inviting us to the most memorable feast ever. We love you!
#40 I appreciated the invitation that you sent for me to spend Thanksgiving over at your place. However, I had no idea exactly how fortunate I was until I dug into the food. Thank you so much for a meal to remember.
The Most Famous Quotes to Include with Your Thank You Message for Thanksgiving Dinner
"If you really want to make a friend, go to someone's house and eat with him…the people who give you their food give you their heart."
Cesar Chavez
"Laughter is brightest where food is best."
Irish Proverb
"Wine is bottled poetry."
Robert Lewis Stevenson
"Cooking is like painting or writing a song. Just as there are only so many notes or colors, there are only so many flavors—it's how you combine them that sets you apart."
Wolfgang Puck
"Food-sharing is an innate way that we show our love for people we care about. Including others in times of celebration is an act of kindness."
Dr. Theresa Nicassio
"A good cook is like a sorceress who dispenses happiness."
Elsa Schiaparelli
"They did normal things, but they did them with abnormal love and inclusiveness."
Donna Goddard
"We should look for someone to eat and drink with before looking for something to eat and drink."
Epicurus
"After a good dinner one can forgive anybody, even one's own relatives."
Oscar Wilde
"Cooking is one of the greatest gifts you can give to those you love."
Ina Garten
Please take a moment to pin this post to Pinterest.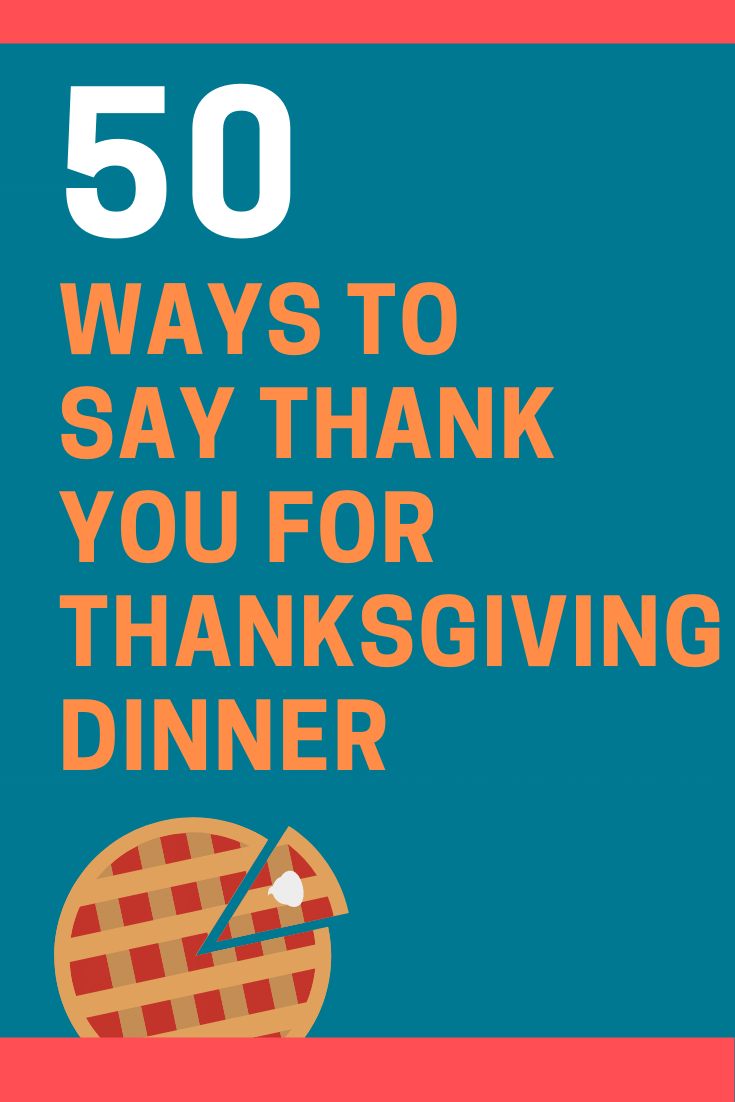 Author Biography
Keith Miller has over 25 years of experience as a CEO and serial entrepreneur. As an entrepreneur, he has founded several multi-million dollar companies. As a writer, Keith's work has been mentioned in CIO Magazine, Workable, BizTech, and The Charlotte Observer. If you have any questions about the content of this blog post, then please
send our content editing team a message here
.
---