Here is a list of 40 thank you messages to a coach from a parent to let them know that win or lose, they win in your heart.
#1 You win some, and you lose some. You've taught all of the kids that knowing how to do both gracefully is important. Thank you for teaching our child this critical life lesson and sports at the same time.
#2 I wanted to reach out to tell you how much you've made an impact on my child's life. Not only has their mood improved, but I can see genuineness in them to do better and be better. Thank you!
#3 Great leaders create great leaders. Thank you for being one for my child. You have shown them how to act appropriately and how to be courageous in the face of fear and all adversity. Thank you!
#4 Through your shining example and brave, courageous leadership, you have coached my child to achieve above and beyond their goals. From the bottom of my heart, thank you for fostering and unleashing their potential.
#5 You've shown incredible patience dealing with our child as well as all of the other kids throughout this season. Thank you for the time, dedication, and heart you give to coaching them. We very much appreciate you.
#6 I don't know where to start. I'm forever indebted to you for your continued patience and willingness to care and motivate my child. Thank you for inspiring them to work hard.
#7 You've taught our child how to win, to lose, and to come back when the chips are down. Thank you for teaching these valuable lessons that only sports can perfect.
#8 Thank you, Coach! Whether you know it or not, you've become a powerful role model in my child's life, and have made a difference in the lives of so many others. I hope you know how much we appreciate you.
#9 As a coach, you lead by way of example and push our child to go the extra mile for the team. Thank you for your time, energy, effort, and patience with all of the kids! You are the greatest!
#10 As a fellow working parent, I'd like to express my appreciation and thanks to you. While volunteering your time to be the coach, you've created so many memorable teaching moments for my child. Thank you for helping to grow my child this season. I very much appreciate how hard you work for our kids.
#11 Your leadership and commitment to coaching my child are extremely admirable. Thank you for instilling good habits and important lessons in them, that will be carried on throughout life.
#12 My child loved having you as their coach this season. We both thank you for your generous time and constant effort. You have been a fantastic and motivating coach!
#13 Many thanks for the absolutely phenomenal coaching job you have done. You have been a wonderful example and an even better teacher. I am so grateful for all of your hard work.
#14 It goes without saying that since my child joined the team, they have grown and developed into a responsible and respectable person – sometimes shocking me speechless. And it's all because of you. Thank you!
#15 After every practice, our child comes home with a renewed desire to succeed and to search out areas in life that they can improve. Thank you for lighting this fire!
#16 Thank you for taking the time out of your day to bring a smile onto my child's face. Time with you on the field has rubbed off on their schoolwork, and their behavior at home. All because of you. You are indeed a gem!
#17 You have trained my child to be a competitive athlete and have been so patient with all of the kids while coaching, not just my own. Thank you for bringing out the best in my child!
#18 Thank you for going above and beyond, and for allowing my child to be themselves. Your involvement in my child's continued well-being has not gone unnoticed. Thank you from the bottom of my heart!
#19 Your motivation and encouragement have made an enormous difference in the team this year! Everyone's looking great, and I thank you for the time you've invested in our child.
#20 I remember the first time I approached you to ask about my child joining the team half-way through the season. Your kind words and reassuring attitude put me at ease. Thank you for continuing to prove that I made the right decision. You've been fantastic!
#21 There are no words to describe how much we appreciate your sharp eye, consistent work ethic, and words of encouragement to my child. I'm so grateful for the efforts you have put into coaching my child. Thank you!
#22 I've watched you encourage and push my child to greater heights. They've learned so much about the game and have gained a renewed interest in sports. You've been incredible!
#23 You've been a great influence in my child's life. You've taught them about the game, lent a listening ear, and answered questions that they might have. For that, I am forever grateful. Thank you!
#24 Thank you for consistently being a positive force in my child's life. I know it can be difficult sometimes, but I appreciate your willingness to correct them when they needed it. Much appreciated!
#25 You have such a way of getting through to kids. My child has developed skills that he wouldn't have fully understood if you weren't the coach. I recognize that and would like to thank you for it! You are truly gifted!
#26 Thank you, Coach, for going out of your way to make a positive impact on the lives of our children. My son/daughter has learned a lot this season, and I am thankful you were the coach.
#27 We understand that you're volunteering your time to coach our kids, where so few would take the torch. For this, we thank you and wish you continued success! We truly appreciate you!
#28 You've instilled into so many children the fundamentals of good sportsmanship. You're a top-notch coach, and we're grateful that our child has had the opportunity to be on your team. Thank you very much.
#29 You've got to have one of the most thankless jobs out there – the coach. Well, not today! Thank you for the time you've set aside and the effort you've made with our kids! You are the best!
#30 While you've taught every member of the team to play their positions, I just wanted to let you know that you're playing yours without a hitch! Thank you, best of luck in future seasons, and keep up the awesome work growing our upcoming generations!
The Most Famous Quotes to Include with Your Thank You Message to Your Kid's Coach
"It's all about living in the moment, and the moment for me is right now."
Jen Welter, First Female Coach in the NFL
"Selecting the right person for the right job is the largest part of coaching."
Phil Crosby
"A good coach can change a game. A great coach can change a life."
John Wooden
"I don't believe my athletes care what I know, until they know that I care."
Teri McKeever, First Female Head Coach, USA Women's Olympic Swimming
"Sports teaches you character, it teaches you to play by the rules, it teaches you to know what it feels like to win and lose-it teaches you about life."
Billie Jean King
"What makes a good coach? Complete dedication."
George Halas
"Coaches are aware of how to ignite passion and motivate people. They have an energy that is contagious and know exactly how to get their team excited."
Brian Cagneey
"A coach is someone who tells you what you don't want to hear, who has you see what you don't want to see, so you can be who you have always known you could be."
Tom Landry
"Good coaching may be defined as the development of character, personality and habits of players, plus the teaching of fundamentals and team play."
Claire Bee
"To be as good as it can be, a team has to buy into what you as the coach are doing. They have to feel you're a part of them and they're a part of you."
Bobby Knight
Please take a moment to pin this post to Pinterest.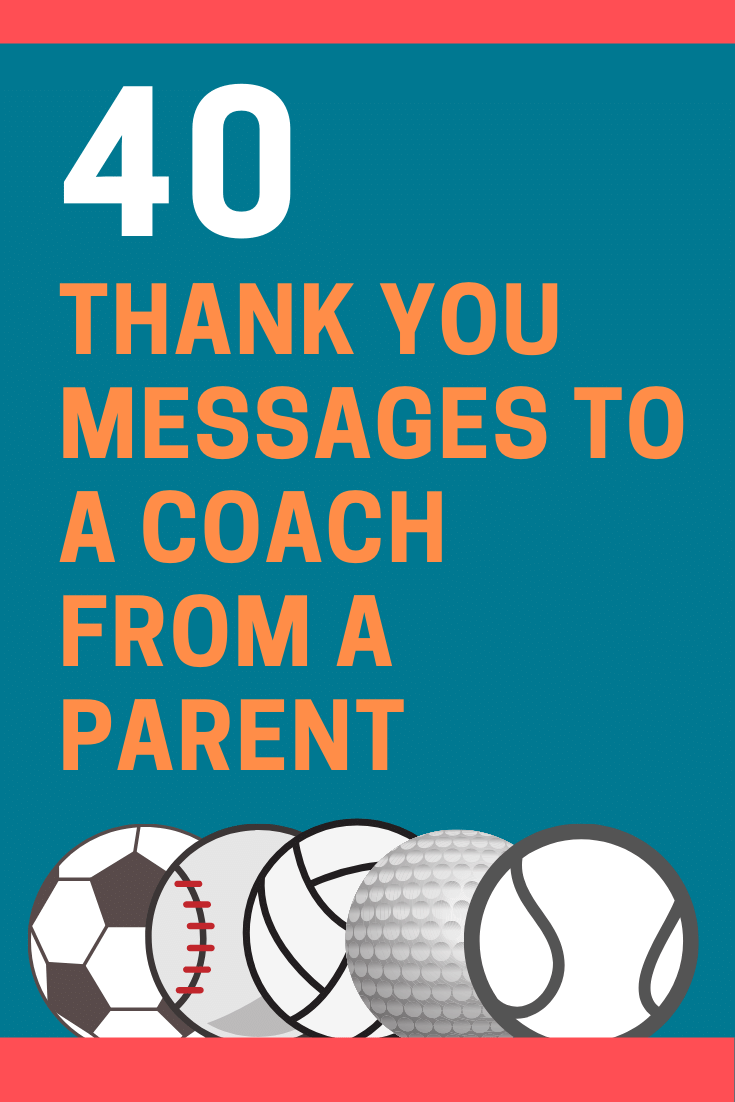 Author Biography
Keith Miller has over 25 years of experience as a CEO and serial entrepreneur. As an entrepreneur, he has founded several multi-million dollar companies. As a writer, Keith's work has been mentioned in CIO Magazine, Workable, BizTech, and The Charlotte Observer. If you have any questions about the content of this blog post, then please
send our content editing team a message here
.
---