Here is a list of 50 thank you my son messages and quotes to show him how much you love and adore him.
#1 My precious son, I am so thankful for you. You have grown into a strong and brave man, who is a natural leader. You are not afraid to take responsibility and step up to what is expected of you. You go above and beyond in everything you do and that makes me so proud.
#2 Thank you, son. Not only for being the man that you have become but for bringing joy into my life by being the kind of son you've been.
#3 Son, I want you to know that I am excited for your future and so thankful for you. You have unlimited potential to achieve your dreams and I am confident you will succeed. You have what it takes and are hardworking and resourceful. I am excited to see what the future holds for you.
#4 I won't thank you for being my son, because you didn't have an option. However, you've made many choices and a lot of tough decisions, and I thank you for making the right ones.
#5 Thank you, son, for all of the memories we've had the opportunity to give each other throughout the years. I love you, and I am grateful for the man you've become.
#6 Since I held you as a baby, you have been the apple of my eye. I love you deeply and wish you every happiness in life. You are thoughtful, loving and a loyal member of our family. The qualities you possess will take you far my love.
#7 I may have brought you into this world, but it's you who have made my world a better place to be. Thank you for this most precious gift.
#8 Thank you for your inspiration, son. Through all of your trials, you've come out on the other side of it wiser, stronger, and ready for the life ahead. We are excited to watch it happen!
#9 My dear son, you are the most dynamic person I know, and so smart. Your adventurous nature and sense of fun is a gift for everyone who knows you. Thank you for sharing yourself so freely. You have achieved so much in your life already and I know you will take hold of every great opportunity that comes your way. I love you.
#10 Thank you for giving my life a powerful sense of purpose since the day you were born. You, son, are the most important piece of my life, and I love you.
#11 As a parent, I couldn't be prouder than I am with you. Thank you for making every bit of your upbringing completely worthwhile, year after year.
#12 I am so proud of who you are becoming. You have real character, integrity, and a strong sense of what is right. I love that you look out for those who are struggling and willingly go the extra mile to help those who need it. Thank you for all you do.
#13 For years I tried to teach you the importance of things such as love, respect, and diligence – now my respect goes to you. Thank you, son, because now, I have the joy to watch you as a man do the same with your children.
#14 Son, I want to acknowledge just how much you mean to me. I really appreciate that you stay in touch with me and share what is going on in your life. As a parent, it makes me feel so loved. Never forget that I am rooting for you one hundred percent.
#15 There was a hole in my life before you were born. Since then, that hole has been filled with the love and joy that we've shared over the years. Thank you, son, for making my heart complete.
#16 I have watched you grow and work so hard at what you love to become the outstanding athlete that you are today. I wish you every success and want to thank you for demonstrating a real commitment to the values we cherish. Your hard work and discipline combined with intelligence and passion will continue to make you stand out wherever you go.
#17 Not everyone's kids turn out to be half the man you are. Thank you, son, for being our crowning jewel, our masterpiece who we love dearly.
#18 Son, I want you to know that my love for you is unconditional. Although I am immensely proud of all you have accomplished, I love you simply for who you are. Our bond goes deep and lasts a lifetime. Please know I am grateful that you are in my life and always will be.
#19 All of our hopes and dreams for you have come true, son, whether you know it or not. Thank you for making us feel like successful parents by having become a virtuous person.
#20 You are simply the best son I could ever imagine. I love your affectionate nature and the way you want to spend time with me. Your hugs are just the best and your smile lights up my world. You make me feel like I am on top of the world whenever we spend time together. Thank you for being my loving son.
#21 I have watched you grow from being a little seedling into a mighty oak. You have become a man of valor, with a strong sense of duty and I become prouder of you every day. Thank you for being a leader that people can trust to make good decisions with wisdom and clarity.
#22 You are wonderfully talented, and I am excited to see you developing your skills more and more. You are my pride and joy son, and I could not be happier that you are in my life. My love for you will always burn brightly wherever you may go.
#23 My son, you deserve the best in life. Your hard work will pay off and I am confident that you will go from strength to strength in the years to come. I wish you every success in whatever you put your hand to and much happiness wherever you go. I am privileged to call you my son.
#24 As a son, you have been thoughtful and generous. I am so thankful that you are in our family. I could have never imagined the impact you would make on our lives. You are a charismatic leader with a tender and kind heart. You are unique and of infinite worth, my darling son.
#25 How you cause my heart to sing with happiness, son. You make such a difference in this world and bring harmony wherever you go. You are a rare and precious gift. We wish you all the best that this life can bring, and may you always know you are treasured and loved.
#26 The world is a better place because you are here. You are one-of-a-kind, and make people feel valued and important, especially me. Thank you for your love, which you give freely and deeply. You are our greatest joy.
#27 Thank you, son, for making it through your teen years, and staying free from all of the temptations that exist within them. We love you and have never been prouder.
#28 You're humble, caring, sharing, loving, and a joy to be around. Thank you for being such a great kid, and for making my life so easy by doing what's right.
#29 Thank you, son, for never being a problem over schoolwork, keeping up with chores, always caring about the rest of your family, and for all of the times you've been honest and loving toward us.
#30 Some parents are always complaining over their children, but not me. I'm proud of you and am thankful to have a son who is a constant source of happiness.
The Most Famous Quotes to Include with Your Thank You My Son Message
"There is no greater privilege in living than bringing a tiny new human being into the world and then trying to raise him or her properly during the next eighteen years."
James C. Dobson
"And she loved a little boy very, very much, even more than she loved herself."
Shel Silverstein
"He doesn't know you're watching him, but in this special, reflective moment, you realize he's growing up. I mean, really growing up."
Robert Lewis
"The only man who has stolen my heart is my son."
Sandra Bullock
"I have a son, who is my heart. A wonderful young man, daring and loving and strong and kind."
Maya Angelou
"If the relationship of father to son could really be reduced to biology, the whole earth would blaze with the glory of fathers and sons."
James A. Baldwin
"It is not flesh and blood, but heart which makes us fathers and sons."
Friedrich von Schiller
"Let your boys test their wings. They may not be eagles, but that doesn't mean they shouldn't soar free."
C. J. Milbrandt
"My wild, wild son, run free. Ooh, you'll know it when you're where you're supposed to be."
Armin van Buuren & Sam Martin
"Sons are the anchors of a mother's life."
Sophocles
The Best Bible Verses to Include with Your Thank You My Son Message
Galatians 4:6
Because you are sons, God sent the Spirit of his Son into our hearts, the Spirit who calls out, "Abba, Father."
1 Timothy 4:12
Don't let anyone look down on you because you are young, but set an example for the believers in speech, in life, in love, in faith and in purity.
Romans 8:14
For those who are led by the Spirit of God are sons of God.
Revelation 21:7
He who overcomes, I will give him these things. I will be his God, and he will be my son.
Romans 15:13
May the God of hope fill you with all joy and peace in believing, so that by the power of the Holy Spirit you may abound in hope.
Proverbs 3:1-2
My son, do not forget my teaching, but keep my commands in your heart, for they will prolong your life many years and bring you prosperity.
Psalm 107:1
Oh give thanks to the Lord, for he is good, for his steadfast love endures forever!
Proverbs 23:24
The father of a righteous man has great joy; he who has a wise son delights in him.
Psalm 28:7
The Lord is my strength and my shield; in him my heart trusts, and I am helped; my heart exults, and with my song I give thanks to him.
Zephaniah 3:17
The Lord your God is in your midst, a mighty one who will save; he will rejoice over you with gladness; he will quiet you by his love; he will exult over you with loud singing.
Please take a moment to pin this post to Pinterest.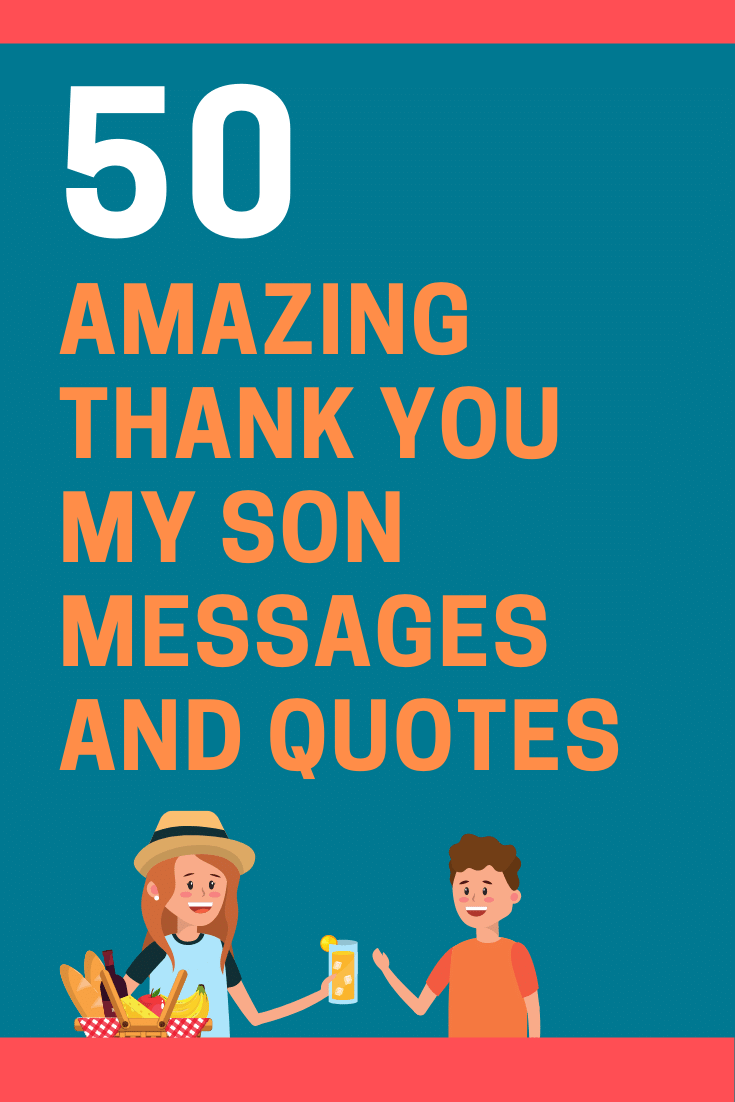 Author Biography
Keith Miller has over 25 years of experience as a CEO and serial entrepreneur. As an entrepreneur, he has founded several multi-million dollar companies. As a writer, Keith's work has been mentioned in CIO Magazine, Workable, BizTech, and The Charlotte Observer. If you have any questions about the content of this blog post, then please
send our content editing team a message here
.
---