Here is a list of 40 simple thank you messages to your photographer to let them know how much you appreciate them capturing your special moments.
#1 Somehow, you found a way to capture every important moment on camera. I envy your skills and would like to thank you for doing such a great job for us!
#2 You are such a talented photographer, and we were thrilled with the results of your work. From the beginning, your friendliness and calm manner gave us all the confidence we needed. In addition to that, the excellent services you offered were very reasonable, and we will not hesitate to recommend you to others. Thank you!
#3 After observing the pictures that you delivered to us, each one took me back to the moment – they're so good! Thank you so much for capturing the strong emotions of the day.
#4 Working with you was a highly enjoyable experience. As a photographer, you had the ability to interpret our vision in a way that was non-intrusive and natural. We deeply appreciate all your work and will most definitely seek out your services for any future requirements we may have.
#5 Even though you were on the clock, it was a pleasure to have you enjoy our day with us. The pictures that you took are beautiful and will be cherished for the duration of our lives.
#6 You have such a gift, and we are so thankful you shared it with us. Your ability to conduct a photoshoot with patience and kindness really set the tone for our session. It helped us to focus on the significance of the event and mark the occasion well.
#7 Thank you for your professionalism and patience with all of us during the photography portion of the day. Thank you for the lovely pictures and for bearing with such a fussy bunch.
#8 Thank you so much for taking my Senior Pictures. I am absolutely thrilled with the end results, which are exceptional. I know that you have worked hard in editing them and have spent time getting every detail right, which I greatly appreciate.
#9 Your professionalism and care shine through with every portrait that you have delivered to us. Thank you for taking up the challenge of making us all look so good!
#10 We just want to say how pleased we are with the results of your photography. You were able to execute the session with warmth and kindness and yet still be attentive to detail. You are officially our favorite photographer, and we will not hesitate to use you again in the future. Thank you so much!
#11 You got shots of things that I didn't even know happened! Thank you for the pictures, and all the time it took for you to catch those precious moments.
#12 Thank you so much for capturing our wedding day so beautifully. Your attention to detail and professionalism meant that we were able to relax, knowing that our wedding photographs would be in good hands. We very much appreciate you!
#13 The pictures came out absolutely perfect. Thank you so much for your keen eye and attention to details that I would never have thought about.
#14 Thank you for being so generous with your time, and for your careful research regarding our personal preferences prior to our photography session with you. Your expertise and skills were so evident, and you accomplished our requests perfectly.
#15 I've had to use other photographers in the past, but in you, I've found someone I'd go back to every time the need arises. Your work is fantastic, and I thank you.
#16 Your relaxed, personable approach made us feel very welcome when we first met you. We are so glad that we chose you as our photographer. Your work is flawless, and we want to thank you so much for the prompt delivery of our photographs.
#17 Your photography is done so well that I can't imagine what would've happened if we went with anyone else. Thank you for the pictures, and for capturing the event's spirit as well as the people enjoying it.
#18 Thank you from the bottom of our hearts for taking our photographs. Your creative ingenuity included spontaneity, and you really caught the spirit of the moment. We love that you also made the most of the venue, which has made the overall result truly magical.
#19 We would like to express our gratitude for your exquisite work in photography. You created a memorable record of many cherished moments, which we will be able to enjoy for a lifetime.
#20 We cherish the gorgeous images you sent through of your work, and for making the day one to remember. In terms of style, we loved the tone and balance of the photographs. You really made us look good, and we are truly delighted. Thank you.
#21 I thought that I saw your best work on display when I checked out your portfolio. That is until I saw the pictures you took of us. Thank you so much for your great work.
#22 We loved your portfolio from the very start, and yet you went above and beyond our expectations. You have a remarkable ability to interpret what you see into a photograph that has great depth and meaning.
#23 Your care and expertise have made me look so good in every photo! Thank you for your ideas and for making this enormous contribution to my portfolio.
#24 The photographs that you took represent a wonderful expression of our love. We could not be happier with them and want you to know that you were a joy to work with. You integrated all the complex elements of the occasion seamlessly and professionally. Thank you with all our hearts.
#25 The portrait that you have created of me is something that I'll use any time I create a profile for anything. You have an eye that is so detailed that it blows me away. Thank you for your time, thoughtfulness, and a great portrait.
#26 We wish to thank you for the delightful manner you had when taking our photographs. It was clear that you enjoy what you do, and that enthusiasm made it a pleasant experience for everyone. We also want to express our thanks to you for producing such beautiful and high-quality photographs.
#27 The artistic flair that you incorporated into the pictures you took makes every single one of them original, and candy to the eyes that we'll cherish every day. Thank you for all of your efforts.
#28 We were beyond excited to receive the photographs from you. They are superb and we love your innovative style and artistic eye. We feel we had the cream of the crop with you as our photographer and cannot thank you enough.
#29 I was overwhelmed when I received all the pictures that you took. There were so many perfect pictures that grabbed the context of each captured moment – I can't even pick a favorite! Thank you so much!
#30 Thank you for all of the hard work you did for us. Your effort is revealed through the quality and quantity of the pictures we received. We will be recommending you to everyone we know that needs a high-quality photographer. Thank you again.
The Most Famous Quotes to Include with Your Thank You Message to Your Photographer
"A picture is worth a thousand words."
Arthur Brisbane
"You don't make a photograph just with a camera. You bring to the act of photography all the pictures you have seen, the books you have read, the music you have heard, the people you have loved."
Ansel Adams
"It's not enough to just own a camera. Everyone owns a camera. To be a photographer, you must understand, appreciate, and harness the power you hold!"
Mark Denman
"Photographs open doors into the past, but they also allow a look into the future."
Sally Mann
"No matter how sophisticated the camera, the photographer is still the one that makes it."
Doug Bartlow
"Taking a picture is like giving a piece of your soul away. You allow other people to see the world through your eyes."
Katja Michael
"A good photograph is one that communicates a fact, touches the heart and leaves the viewer a changed person for having seen it."
Irving Penn
"The painter constructs, the photographer discloses."
Susan Sontag
"To photograph: it is to put on the same line of sight the head, the eye and the heart."
Henri Cartier-Bresson
"You can look at a picture for a week and never think of it again. You can also look at a picture for a second and think of it all your life."
Joan Miro
Please take a moment to pin this post to Pinterest.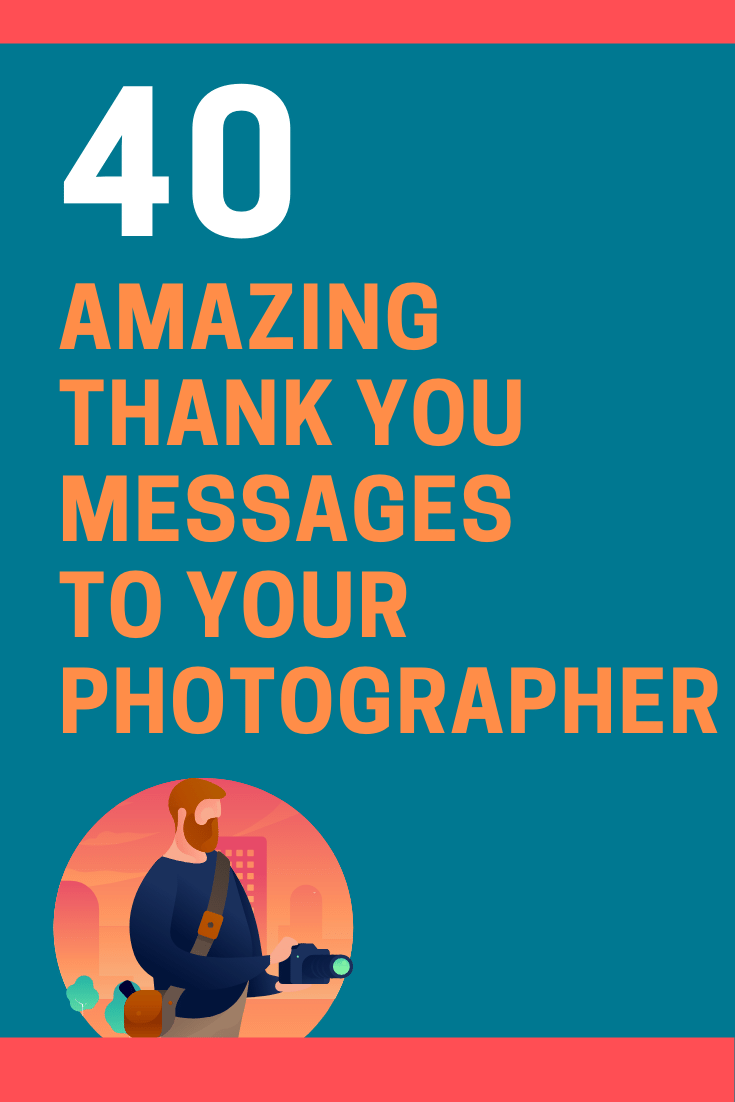 Author Biography
Keith Miller has over 25 years of experience as a CEO and serial entrepreneur. As an entrepreneur, he has founded several multi-million dollar companies. As a writer, Keith's work has been mentioned in CIO Magazine, Workable, BizTech, and The Charlotte Observer. If you have any questions about the content of this blog post, then please
send our content editing team a message here
.
---