Here is a list of 50 heartfelt ways to say thanks for being amazing to let them know just how amazing they are.
Your Thank You Message to Your Amazing Friend:
#1 I do not think I have ever adequately expressed just how much your friendship means to me. You are the one person I know who will always be there for me. You never criticize, but always build me up and encourage my heart. You are the best!
#2 You never cease to amaze me with your zest and upbeat outlook on life. You encourage me to be the best I can be and to try new things. I would not have the confidence to do so much by myself. You are also the perfect company, my dear friend. Thank you for being you.
#3 Our friendship means so much to me, and I want to thank you for the way that you invest in me. I will always be ready to help you if you ever need it. You can count on me to be there through the ups and downs of life. Thank you for being amazing and being in my life.
#4 You are such a considerate friend. Thank you for helping me out the other day. It meant so much that you responded to my need. I can never thank you enough, but please accept my deepest gratitude for your friendship.
#5 My dear friend, you are like a sister to me. I can share anything with you and know that you completely understand. It is a rare and precious gift to find a true friend. You are certainly that person to me. Thank you from the bottom of my heart.
#6 I love that we can talk for hours and it feels like just a short time. We connect so well, and it is a joy to be able to share our lives. Even though we live so far apart, our hearts are close in the warmth of sincere friendship that feels no distance. Thank you for who you are and all that you mean to me.
#7 You are a smart, talented, and accomplished person. I am thrilled that we are friends and happy that you are doing so well in your life. I hope you will always be fulfilled in everything you do. Our friendship will always be part of who I am, and I carry it with me in my heart.
#8 You are the kindest friend I could wish for. I just want you to know how much I appreciate you and the loving support you have shown me over the years. You are also a wise soul, and I always value your advice.
#9 We have had so many happy adventures together, and I would never have experienced them all without your detailed planning and organizing. Thank you for including me, my sweet friend.
#10 I love your outgoing and creative personality. There is never a dull moment when we are together. I am so glad we are friends and am very thankful for you and the positive impact you have on my life.
#11 Thank you for all the lovely times we have had together. I am looking forward to the next fun adventure we will think of. We are like two peas in a pod and I love that we enjoy similar activities. It makes everything much more fun in our sweet friendship.
#12 Thank you for being such a great listener. You have let me unburden myself to you over many cups of coffee, and it means a great deal to have a friend like you, whom I can trust. Please know that I deeply appreciate how amazing you are.
#13 I am so thankful for our friendship. It has stood the test of time, through smiles and tears, joys and sorrows. It is a precious gift to have someone like you as my closest friend. May that continue for years to come. I will always be there for you.
#14 You are so generous and thoughtful towards me and my family. It is humbling to experience all your kindness towards us. You have a big heart. It always makes my day when I see you and I consider you to be a treasured friend indeed.
#15 Thank you for enriching our already strong friendship with your thoughtful and kind ways. You have a sweet nature and deserve to be showered with appreciation. I am honored to call you my cherished and beloved friend.
Your Thank You Message to Your Amazing Romantic Partner:
#1 Your soul cannot be explained in common, mortal words. Your magnetism relentlessly pulls me to you. Your charm leaves others mesmerized. Try as I may, you are beyond description, and the love I feel for you burns hotter every day. Thank you for being breathtaking and amazing.
#2 My dearest love, I would like to thank you for being absolutely amazing. You are uniquely and literally irreplaceable. I don't know what I would do without you, but I know that I am everything with you.
#3 When I said I give you my love forever, I really meant it. Thank you for believing and trusting me like no one else would or even could. You are my miracle. Thank you for being amazing.
#4 You are an inspiring example to all around you. Your power, strength, and love are impossible not to admire and my respect for you mercilessly binds my heart to yours. Thank you for being so amazing, and thank you for being mine.
#5 We keep growing closer, and I never want that to stop. When I think you have fully blossomed, you blossom again. You become more amazing each and every day, and I am thankful beyond words to shout to the world that you are my one true love. Thank you for being my "one" and thank you for accepting me as yours.
#6 You are my richest of riches and my strongest of strengths. Thank you for completing me in ways that you may not even be aware of. Your mere presence inspires and enamors me. Thank you for being my irreplaceable motivation for life.
#7 I love your very being. It is what inspires me in the mornings and what calms me in the evenings. You are my source of inspiration and divinity. I will love you forever for the very way you are. I celebrate you and I thank you.
#8 Like the pattern of a snowflake or a coral in the sea, you are one in a trillion. Thank you for being you. Thank you for being the one who stole my heart.
#9 I love you unconditionally and will continue doing so for the rest of my days. Thank you forever for being the one. I couldn't love anyone as fiercely as I do you.
#10 My expectations for the very best of what a human could potentially be have been completely surpassed and blown out of the water, by you. You go above and beyond in all that you do, including loving me. You have captured my heart, and I willingly surrender.
#11 Out of over seven billion people on this earth, I am willing to bet all I have that there is no one as amazing as you out there. You are the one true amazing love of my life. You are "it" for me, baby.
#12 Through the most extreme of times, through thick and thin, thank you for always being yourself, my love. Your unwavering ability to be your amazingly raw and true makes me feel so close to you. I love everything about you, your every detail, and I want to know about every inch of your humanity.
#13 I know that nobody could ever even come close to being a soulmate to me the way that you are. Like two pieces of life's contorted puzzle, we intertwine and fit together, as snugly as only we know how. Thank you for always and forever being my other half, merged into one.
#14 They say perfect isn't real, but I would make a very strong case for how your imperfections make you beyond conceivably perfect. You are an angel and I would like to say thank you for gracing my life. Please continue to do so every single day.
#15 I could not be more thankful to be living my life by your side. You are an extraordinary person in all the right ways. Thank you for being incomprehensibly amazing.
The Most Famous Quotes to Include with Your Thank You for Being Amazing Message
"Your hand touching mine. This is how galaxies collide."
Sanober Khan
"Claim me, and your every movement, every breath, every word will be written upon my heart, for eternity. You will be immortal yet."
E.A. Carter
"As if you were on fire from within. The moon lives in the lining of your skin."
Pablo Neruda
"Her lips were drawn to his like a moth to a flame."
Anya Seton
"I love you, even past the boundary of eternity. Not even the end of my existence could extinguish the love I feel for you."
E.A. Carter
"As soon as I saw you, I knew an adventure was about to happen."
Winnie the Pooh
"When I look into your eyes, I know I have found the mirror of my soul."
Joey W. Hill
"The journey is what brings us happiness, not the destination."
Dan Milan
"Every time you smile at someone, it is an action of love, a gift to that person, a beautiful thing."
Mother Teresa
"The water shines only by the sun. And it is you who are my sun."
Charles de Leusse
"Beauty is not in the face; beauty is a light in the heart."
Kahlil Gibran
"All that you are is all that I'll ever need."
Ed Sheeran
"Find ecstasy in life; the mere sense of living is joy enough."
Emily Dickinson
"I am in you and you in me, mutual in divine love."
William Blake
"The fountain of beauty is the heart and every generous thought illustrates the walls of your chamber."
Francis Quarles
"I love you – I am at rest with you – I have come home."
Dorothy L. Sayers
"The best thing to hold onto in life is each other."
Audrey Hepburn
"If you live to be a hundred, I want to live to be a hundred minus one day so I never have to live without you."
Joan Powers
"Because of you, I can feel myself slowly, but surely, becoming the me I have always dreamed of being."
Tyler Knott Gregson
"I think I'd miss you even if we never met."
The Wedding Date
Please take a moment to pin this post to Pinterest.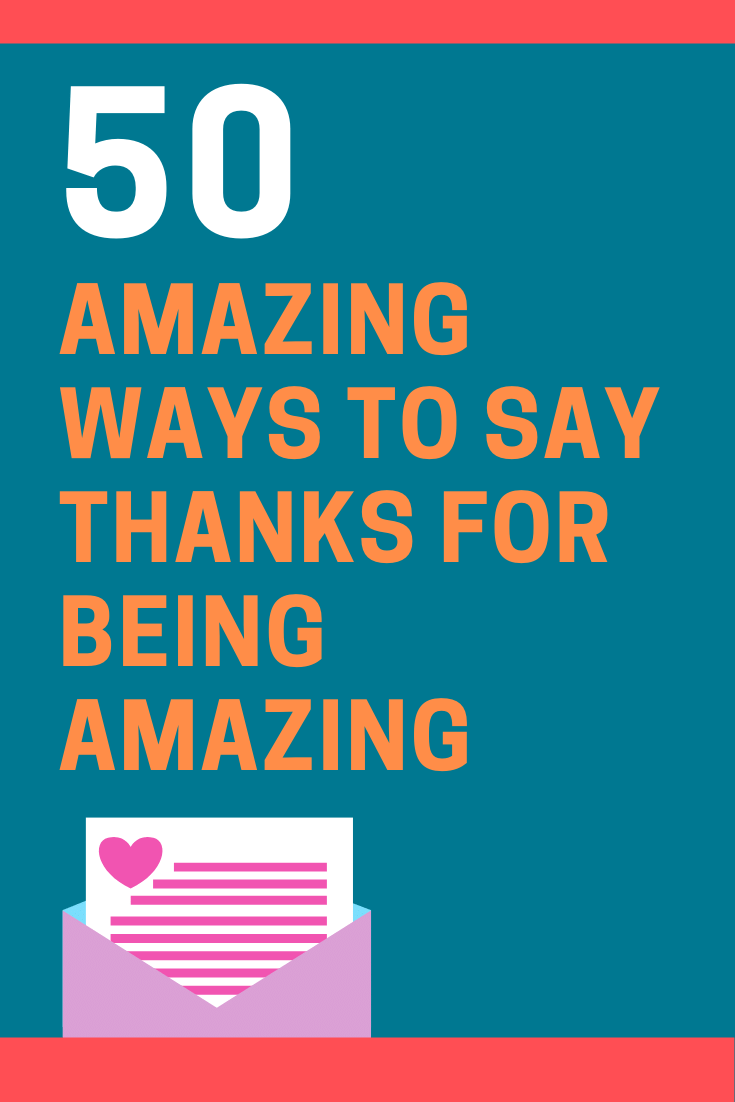 Author Biography
Keith Miller has over 25 years of experience as a CEO and serial entrepreneur. As an entrepreneur, he has founded several multi-million dollar companies. As a writer, Keith's work has been mentioned in CIO Magazine, Workable, BizTech, and The Charlotte Observer. If you have any questions about the content of this blog post, then please
send our content editing team a message here
.
---