Here is a list of 50 thinking of you at this difficult time messages and quotes to show them they are not alone in their struggle.
#1 My heart aches for you. This is not fair. This is not right. You are not alone in this, my friend. Let's get through this together.
#2 I am devastated for you and am really concerned. Please breathe and believe that life will get better. You can survive this. I might not have the right words to say, but I am here whenever you want to talk about this.
#3 I've been thinking of you quite a bit lately, and all trials that you've been going through. Bad times don't last forever, and eventually, everything will fall into place for you.
#4 It's a hard thing that you're experiencing, and I can't imagine having to go through what you're facing. If ever you start feeling dejected, know that I'm thinking of you and rooting for your full bounce back.
#5 I wish I had a pill to take the pain away for you. I can't imagine how overwhelmed and exhausted you must feel. No matter what time of the day or night, if you need me, please call me.
#6 I can't even begin to imagine the heartbreak that you're feeling right now and wouldn't insult you by saying I can relate. But I wanted to let you know, for what it's worth, I'm thinking of you, and my heart weeps with you.
#7 Some of the strongest and most well-known heroes faced overwhelming odds, failed at times, but eventually conquered their obstacles. While thinking of you, I wanted you to know – now is your time to rise and conquer.
#8 I know that you're looking at some overwhelming odds lately, and I've been thinking of you quite often. Just wait and see, you'll be stronger after climbing this mountain.
#9 I am thinking of you through your tremendous loss. Though you'll never forget and never get over the pain, there is another day ahead, and the healing process of time will do its work.
#10 I've been thinking of you and your struggles. It might feel like your troubles won't end right now. But when you get to the other side of this, you'll be stronger, wiser, and better prepared for other bumps in life.
#11 You might feel completely alone right now, but you're not alone. I wanted to let you know that I'm thinking of you and am available if you need anything.
#12 I know how hard you've worked, and now think that everything has slipped away. While thinking of you, it occurred to me that the longer you hold on to what's past, the less of a chance you'll be able to clutch better things headed your way. It will get better. And in the meantime, I am here to lean on.
#13 I am thinking of you during this difficult time. I can only imagine the pain you are going through. Please let me know if you need anything. You are in our thoughts.
#14 I'm so sorry times have been hard. You don't deserve it. Keep your head up when possible, and it's okay to let yourself feel the pain. I am here if you want to scream or cry or just sit in silence. Some people might say that but know that I really and truly mean it. You are my friend, and this is what friends do for each other.
#15 When you want to fall to your knees, I'll be there to pick you up. If you need a shoulder to cry on, I'll be there. Times are tough right now, but there's hope for brighter days ahead. Until then, I want to help in any way I can. Please let me know if I can come over and visit with you.
#16 I know things are not working out as planned. You are doing everything right, and I am so sorry for how hard things are. My wish for you during this difficult time is that you can lean on friends and family for strength and hope. Please call me whenever you are ready.
#17 Time will help you heal, and in the meantime, Hope to get through this. Hope knows your heart. Hope remembers happy times. Hope has memorized every centimeter of your soul. Hope loves your fighting spirit and believes in your strength. I believe in you, my friend. Believe in Hope.
#18 Know this will pass. Let me walk with you through the fire and out the other side. There is a way out, and I want to find it with you.
#19 Know that I am here if you want to talk. I might be able to offer some feedback but can also just listen if that is what you need right now. I am confident that you will make it through this hard season of your life, and I want to be there for you in any way I can.
#20 Time heals all wounds. But until it does, please do your best to take care of yourself. Eat, sleep, get some fresh air, exercise. It may be a while before you start feeling better, so please care for yourself while you survive through this terrible situation. I am here for you.
#21 I am constantly thinking of you these days. I know you are going through so much pain. I want to be there for you to help you find a way forward through this. You are important to me, and I know you would do the same for me, so please call me.
#22 When the waters get rough, know that there are better times ahead. The seas will clear up, and stormy skies will turn blue. We'll be there for you through it all.
#23 I am so sorry that you are going through this. You are a fighter, and I know you'll pull through. In the meantime, we all need a little help sometimes, and I know you would be there for me if I ever asked. Friends are there for each other, so please let me be there for you.
#24 Line up your challenges and let this adversity turn you into a stronger warrior tomorrow. Fight this. You are not defeated. This is the beginning. Let me fight beside you, my friend.
#25 I'm sure you have been asking "why" during this difficult time. I have been too. I am always here if you need me.
#26 You are in my thoughts during this difficult time. Please reach out if you need anything. You are deeply cared for and will get through this.
#27 Know that I will always be on your side and there to try to bring a smile to your day. I hope you find the strength to endure this difficult time.
#28 Take heart, this too shall pass. But until it does, I want you to know that I am thinking of you and will drop everything if you need me to. I am here.
#29 I hope that you know that you have many people who love you and are on your side during these difficult times. We are here for you. Just let us know how we can help.
#30 I am so sorry this happened to you. It will take time, but broken hearts can mend. Even the worst of wounds can heal, and I'll be there to help you along the way.
The Most Famous Quotes to Include with Your Thinking of You at This Difficult Time Message
"True friends are those who really know you but love you anyway."
Edna Buchanan
"One's friends are that part of the human race with which one can be human."
George Santayana
"A true friend is someone who thinks that you are a good egg even though he knows that you are slightly cracked."
Bernard Meltzer
"A good friend is like a four-leaf clover: hard to find and lucky to have."
Irish Proverb
"Friendship is the only cement that will ever hold the world together."
Woodrow T. Wilson
"A friend shares the good times and helps out by listening during the bad times."
Molly Oliver
"Friendship is the golden thread that ties the heart of all the world."
John Evelyn
"It's the friends you can call up at 4 a.m. that matter."
Marlene Dietrich
"Many people will walk in and out of your life, but only true friends will leave footprints in your heart."
Eleanor Roosevelt
"A single rose can be my garden…a single friend, my world."
Leo Buscaglia
The Best Bible Verses to Include with Your Thinking of You at This Difficult Time Message
Isaiah 40:1
Comfort, comfort my people, says your God.
2 Corinthians 12:9
But he said to me, "My grace is sufficient for you, for my power is made perfect in weakness." Therefore I will boast all the more gladly of my weaknesses, so that the power of Christ may rest upon me.
1 Chronicles 16:11
Seek the Lord and his strength; seek his presence continually!
Isaiah 40:31
But they who wait for the Lord shall renew their strength; they shall mount up with wings like eagles; they shall run and not be weary; they shall walk and not faint.
1 Peter 5:7
Casting all your anxieties on him, because he cares for you.
Jeremiah 29:11
"For I know the plans I have for you," declares the Lord, "plans for welfare and not for evil, to give you a future and a hope."
2 Corinthians 1:5
For as we share abundantly in Christ's sufferings, so through Christ we share abundantly in comfort too.
2 Timothy 1:7
For God gave us a spirit not of fear but of power and love and self-control.
Isaiah 51:3
For the Lord comforts Zion; he comforts all her waste places and makes her wilderness like Eden, her desert like the garden of the Lord; joy and gladness will be found in her, thanksgiving and the voice of song.
1 Peter 5:10
And after you have suffered a little while, the God of all grace, who has called you to his eternal glory in Christ, will himself restore, confirm, strengthen, and establish you.
Please take a moment to pin this post to Pinterest.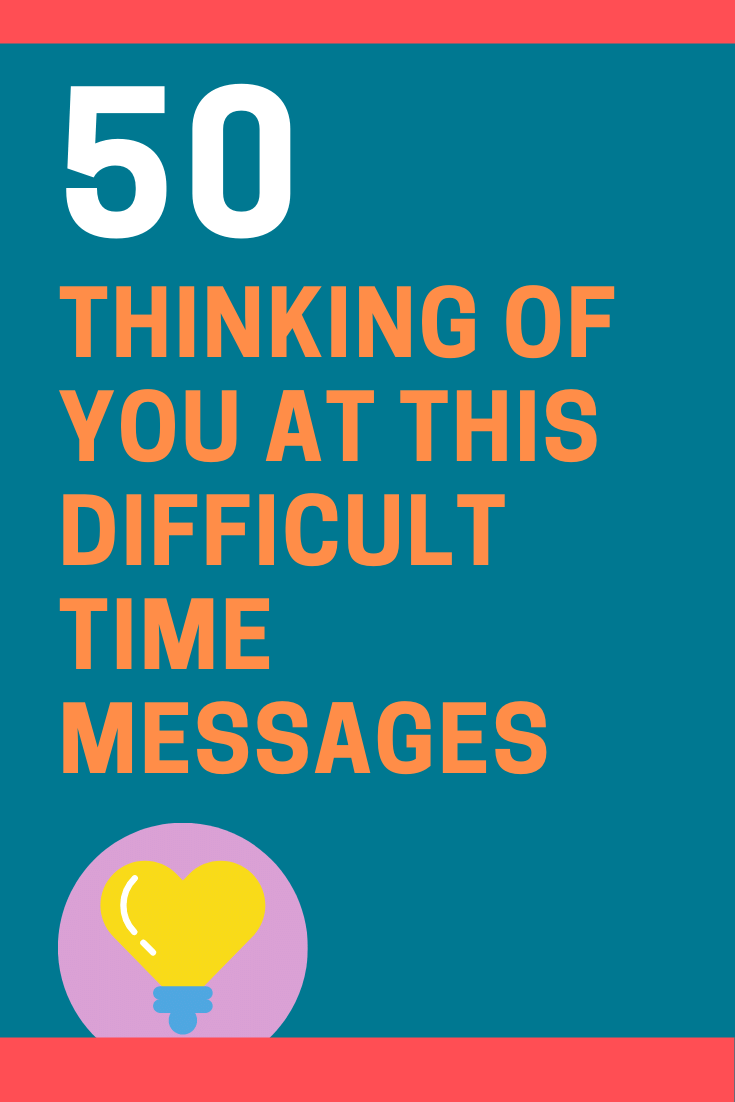 Author Biography
Keith Miller has over 25 years of experience as a CEO and serial entrepreneur. As an entrepreneur, he has founded several multi-million dollar companies. As a writer, Keith's work has been mentioned in CIO Magazine, Workable, BizTech, and The Charlotte Observer. If you have any questions about the content of this blog post, then please
send our content editing team a message here
.
---