Here is a list of 40 ways to say thank you for the get well wishes to let them know how much their care and affection means to you.
#1 Thank you for the get-well card and the beautiful wishes you expressed in it. It made me feel better knowing that there are people out there like you who care.
#2 It brings me joy to know that you will always stand firmly by my side. I cannot hope to describe how I feel right now with mere words. Thank you so much for wishing me well and for being such a true friend and virtuous human being.
#3 I wanted to reach out in order to thank you for your well-wishes. The concern you showed to me was extremely touching and really appreciated. I'm so incredibly lucky to have someone as caring as you in my life.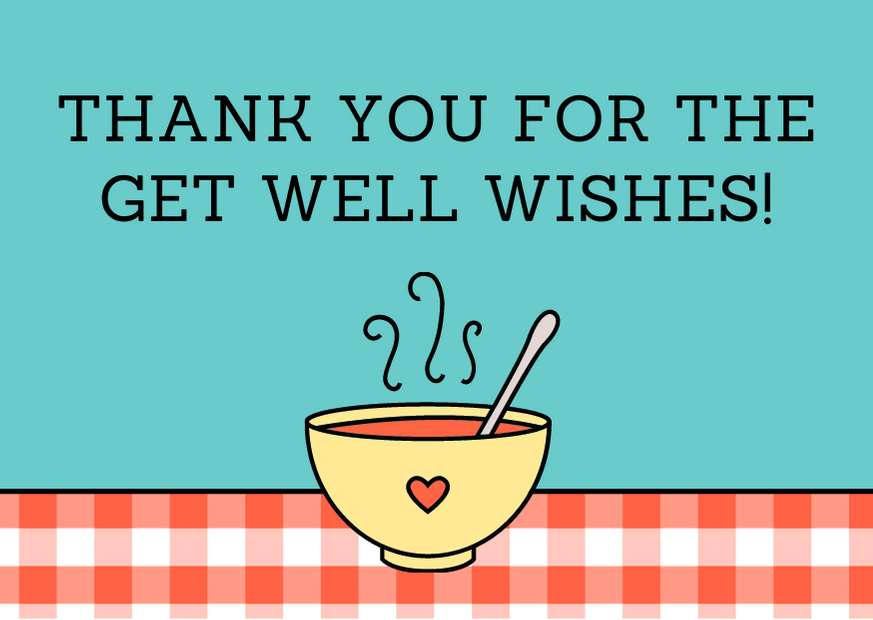 #4 The encouraging and loving message that you included in the get-well card you sent truly opened my eyes to who my real friends are. Thank you for being so caring.
#5 Your authenticity and selfless nature have really shined during this challenging time. It comforts me immensely to have you cheering me on and aiding me during this journey. Having you by my side makes all the difference.
#6 While I was miserable, one of the few things that cracked a smile on my face was your get-well card. Thank you for getting my mind off of things.
#7 Thank you for sending me all your overwhelming love and support. I am so thrilled that you kept me in your thoughts and close to your heart. I don't think I can ever hope to repay you.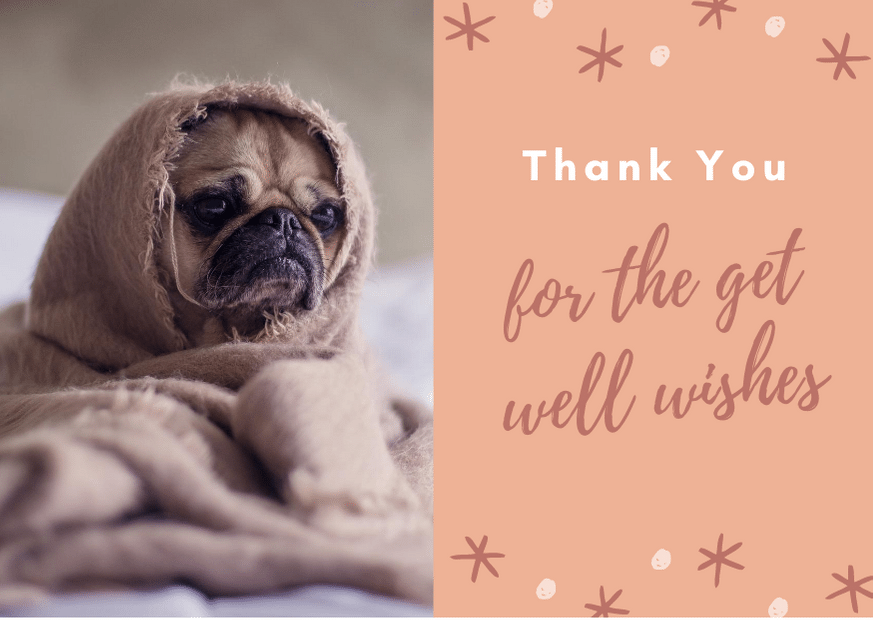 #8 Everything has changed in my life, but your support for me never wavered. Thank you for being a steady source of calm and support. You know exactly how to lift up the people around you during trying times.
#9 Your get-well message was heartwarming and reassuring. Any time that I felt like throwing in the towel and succumbing to the pain, I thought of your message and fought.
#10 I'm not usually the type to be sentimental, but I'm keeping your get-well card to remind me how it made me feel after having received and read it. Thank you for being there for me.
#11 I will never ever forget your kindness. You helped me when no one else would, and I owe everything to you. I cannot believe people as incredible as you exist. You are my hero.
#12 It was very kind of you to have dropped off that note packed full of get-well wishes. I appreciate you going out of your way to let me know that you care, and I thank you.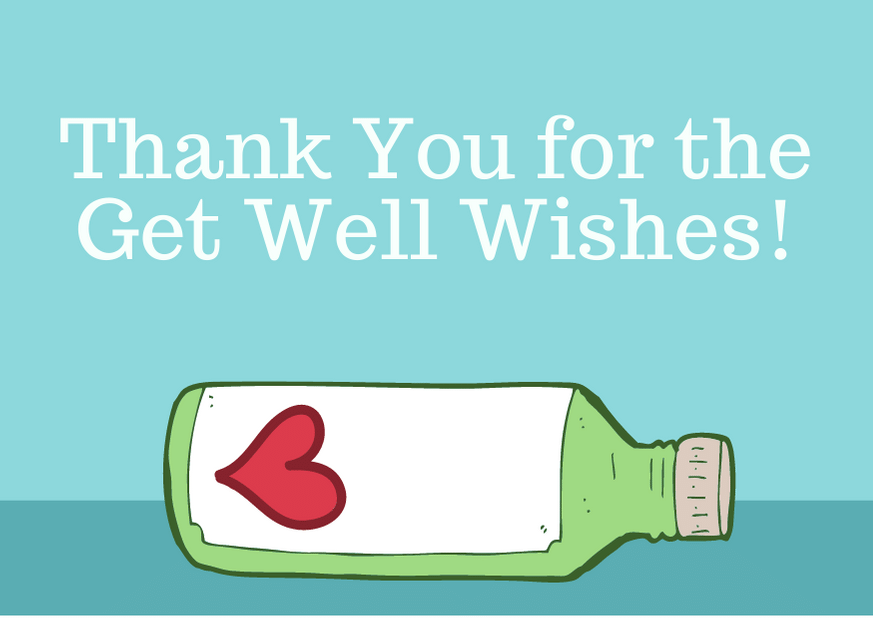 #13 There were times that I was so miserable that I couldn't figure out how to get through another day. That was until I received your get-well message. Thank you for giving me hope when I couldn't have found it on my own.
#14 Thank you for giving me the strength to carry on through the kind words and touching remarks you expressed through your get-well card. You're a special kind of person, and I appreciate you.
#15 Your never-ending faith in me has always been extraordinary. How can I ever thank you for keeping my hopes and dreams alive? Your sweet thoughts have propelled me forward towards achieving a sense of normalcy again. From the bottom of my heart, I thank you.
#16 Thank you from the bottom of my heart for always having my back. You motivated and encouraged me to keep going, no matter the odds. Your warm wishes were greatly appreciated.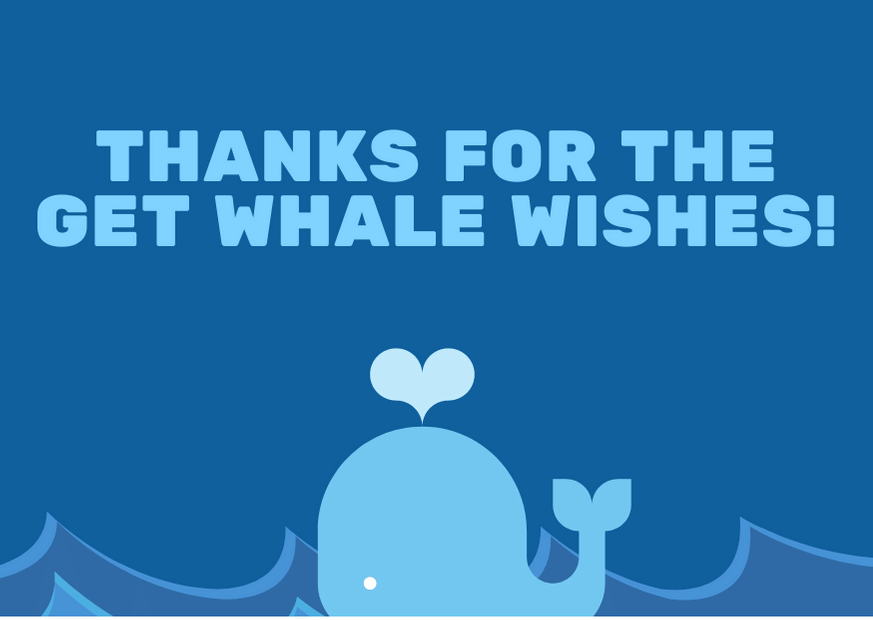 #17 Your card and the wishes you included have solidified my resolve to make sure I get back to 100% as fast as possible. Thank you for your caring spirit and your kindness.
#18 Thank you for the get-well card you sent. It broke through the gloom and drab of the state I was in and brightened my day.
#19 I want to thank you for the get-well card you sent. When everything seemed like it was shrouded in darkness, your message directed my eyes to light at the end of the tunnel.
#20 Since I've been back home and doing better, I've gone through the get-well wishes and other gifts and notes that people sent me, and I'd like to thank you for yours. It means a lot that you let me know that you care.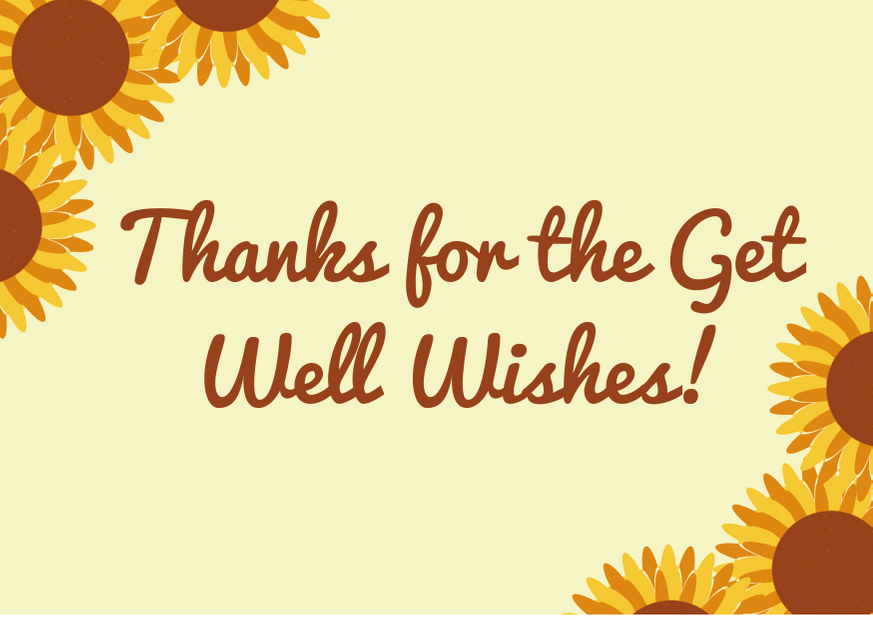 #21 I am a lucky person to have friends such as you. Your message to get well moved my heart and gave me strength when I was weary. Thank you so much.
#22 Your message encouraged me and lifted my spirits, reminding me that as bad as it was, it could have been a whole lot worse. Thank you for the well-wishes, and for helping me to keep things in perspective.
#23 I feel extremely privileged to be able to have someone like you in my corner. Without your well-wishes, I really would have struggled. Thanks to you, everything is back to normal, and I cannot thank you enough.
#24 It was an amazing feeling to receive your thoughtful messages. Thank you for always being there for me, as someone to lean on for support. I truly could not have attempted this feat without you.
#25 I was completely thrilled to receive your get-well wishes. It was so very kind of you to think of me. You really have such a generous and true soul. My memories of how you helped me through this will always hold a precious place in my heart.
#26 I have always maintained that you are one of the most loyal and compassionate people I know. Your unwavering love, affection, and well-wishes helped me to get to where I am today.
#27 You have totally filled my heart with gratitude. You are a one-of-a-kind person, and I feel humbled by your grace and altruism. Thank you for always sticking by me, through the ups and the downs, the highs and the lows.
#28 I am forever indebted to you and the way in which you were a strong pillar of support for me during this taxing time. I feel positive and strong as a result of this. Thank you again for your guidance and love.
#29 You have made such a profound impact on my life, especially during this difficult aspect of my existence. Thank you for everything you have done for me and for being my rock. You are an example of the best of humanity.
#30 Thank you for being such an exceptional inspiration and source of comfort for me. You are a constant in my life, and for that, I am absolutely thrilled.
#31 Thank you for always believing in me and for pushing me towards improvement. My heart is simply overflowing with happiness and gratitude. You have made such a tremendous difference in my life, for the better.
#32 Thank you so much for sending me your warm wishes. You are simply beyond amazing. Please accept my utmost thanks and tender love.
#33 I hope you realize that I cherish you immensely. You will forever hold a dear place in my soul for the kindness that you have shown to me. I can never even dream of trying to describe your heart of pure gold. Thank you so much.
#34 Sending my wholehearted thanks and appreciation to someone truly legendary. The devotion and loyalty you have shown to me during this time are extremely touching. You light up my world with your generosity and kind heart.
#35 Now that I'm getting better, I'd like to thank you for your caring get-well wishes and thoughtful gifts. It's meant a lot to me.
#36 It was humbling and surprising how concerned you've been throughout my illness, and your get-well card certainly let me know it. Thank you so much, from the bottom of my heart.
#37 I want to thank you for the get-well wishes that you sent me. Your timing was perfect, and your words were touching and beautiful. It meant a lot that you were thinking of me and took the time to write me a card.
#38 In the condition I've been in, it was a lift to my heart to have received your get-well card. Thank you for your heartfelt wishes.
#39 Thank you for the get-well wishes you sent while I was ill. I am touched and encouraged that you'd be thinking of me while I was struggling to be on the mend.
#40 Your well-wishes came to me at just the right time, and I thank you for being so thoughtful. It picked me up while I was down.
Please take a moment to pin this post to Pinterest.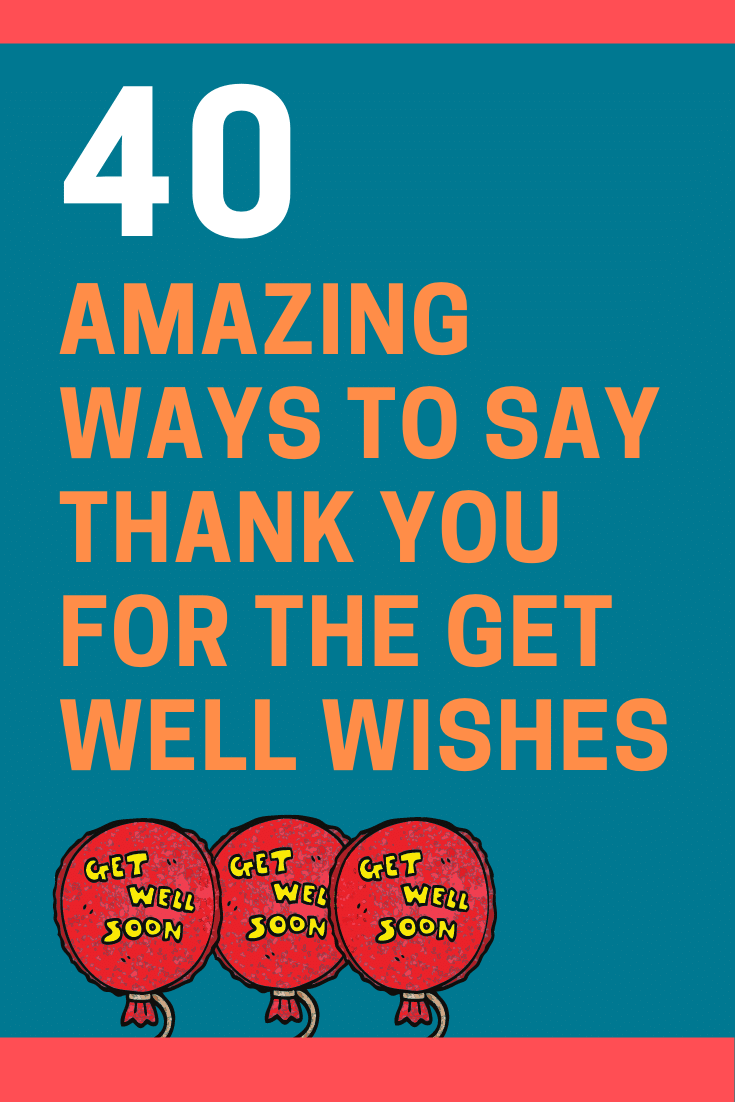 Author Biography
Keith Miller has over 25 years of experience as a CEO and serial entrepreneur. As an entrepreneur, he has founded several multi-million dollar companies. As a writer, Keith's work has been mentioned in CIO Magazine, Workable, BizTech, and The Charlotte Observer. If you have any questions about the content of this blog post, then please
send our content editing team a message here
.
---