Here is a list of 50 thank you messages for the special people in your life who threw you a surprise birthday party.
#1 I've never had a surprise birthday party before, and could not have imagined how loved it would make me feel. I feel like a total champion because everyone came together and because you worked so hard just for me. I was surrounded by pure beauty in the faces of my friends. The gift you have given me is immeasurable. Thank you so much.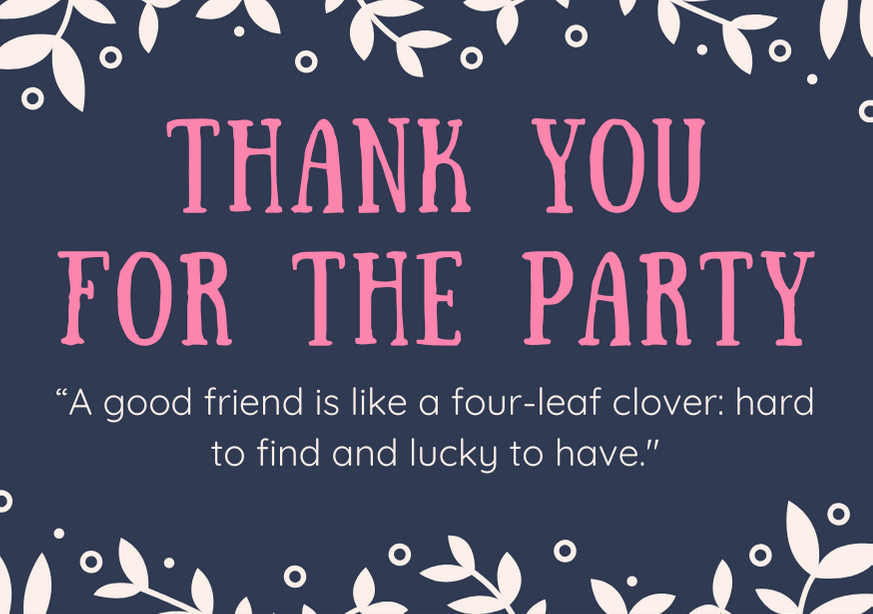 #2 My heart skipped a few beats when everyone shouted: "Surprise!" I think I could literally feel it skip! I can't believe you made all that effort to throw me a surprise birthday party. It must have been a ton of work and I can never thank you enough. Please know that I am grateful beyond words.
#3 Over time, you grow to appreciate emotional and spiritual gifts much more than physical ones. That feeling of belonging and love that you gave me with a surprise birthday party was the best gift I've ever received. It will be in my heart forever.
#4 The birthday is the cake, the party is the ice cream, and the surprise is the cherry on top. Thanks for such a delicious gift!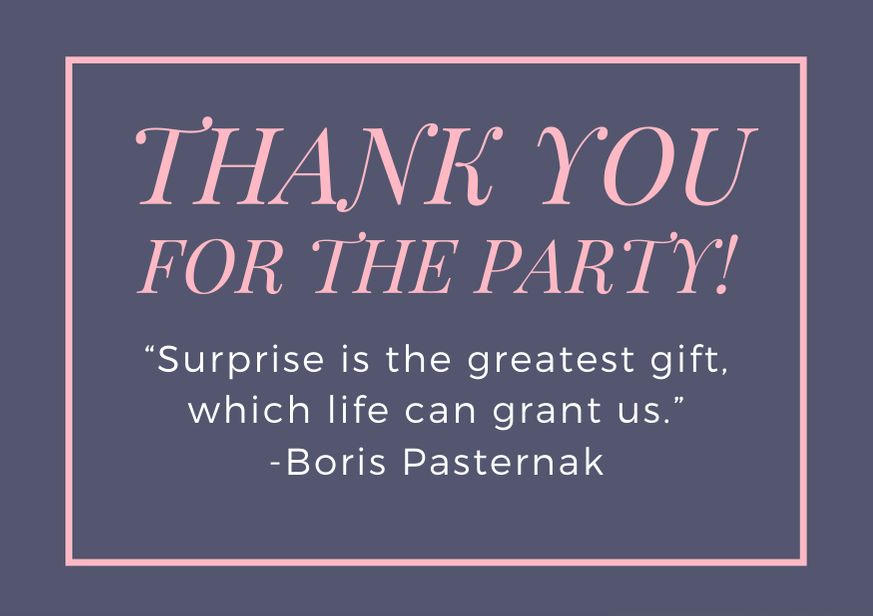 #5 Thank you for throwing such an extraordinary surprise party! It was truly unexpected and gave me the best birthday present of my life. It meant so much that everyone pulled together, and you worked so hard, to make it happen for me. You are exceptional.
#6 I'm sure you could see the shock, excitement, and gratitude radiating from my face as I discovered the unexpected birthday party. On a completely unrelated note, please don't make a meme out of my surprised face. Thank you so much for the party!
#7 I wish we could party like that every day, but then I guess it wouldn't be a surprise. It was definitely worth getting a year older. Thank you for putting so much effort into making my day absolutely unforgettable!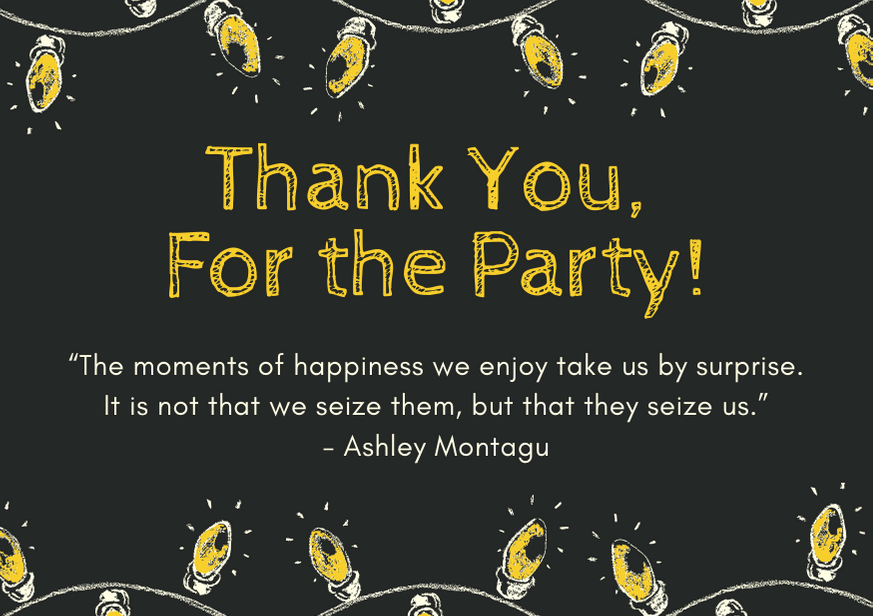 #8 They say that as you get older, you lose the ability to be surprised by what the world has in store. Crazy talk! I was completely and utterly shocked. Being surprised by that party sent a bolt of joy straight to my heart. Thank you for the best birthday ever.
#9 It's incredible how you could get that many people to keep a secret, and yet you totally did! I have no words to adequately convey how treasured you made me feel. I am forever grateful. Thank you for an extraordinary surprise.
#10 I'm not ashamed to say that I was actually afraid for my life…but only briefly! Then came the overwhelming realization that so many people gathered to celebrate me. What a feeling. Thank you for all the planning and thought that went into creating a beautiful memory for me. I appreciate you so much.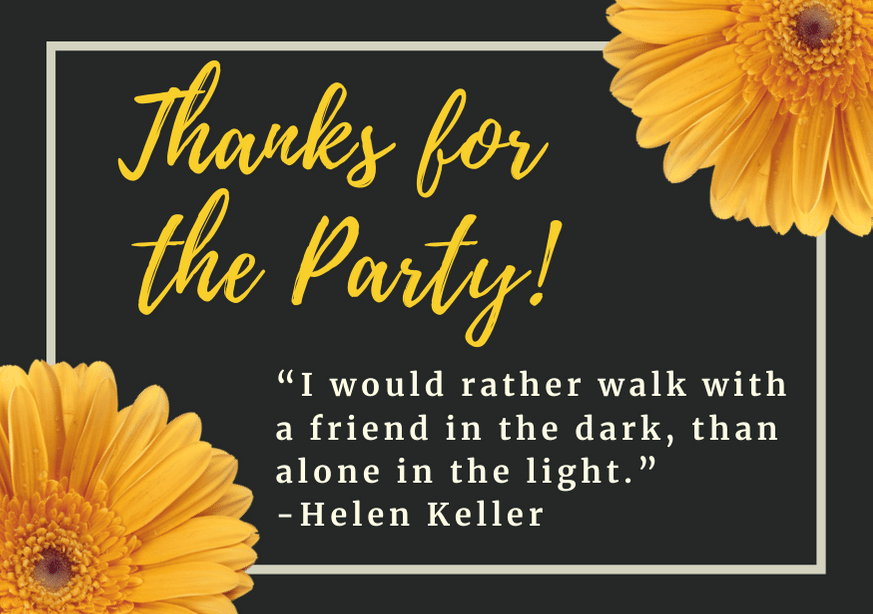 #11 I just want to say that I've never felt more cherished and loved than I did yesterday, and that's all thanks to you. Thank you so much for having a surprise party for me. It was the best birthday I have ever had!
#12 That birthday party might have been a surprise, but that fact that I have the best of friends wasn't. I'm still mind-blown about the whole thing, so thank you again. I love you tons.
#13 Making memories is the best part of life, and you've given me the sweetest one ever. Thank you for an incredible surprise birthday party. I won't ever forget it.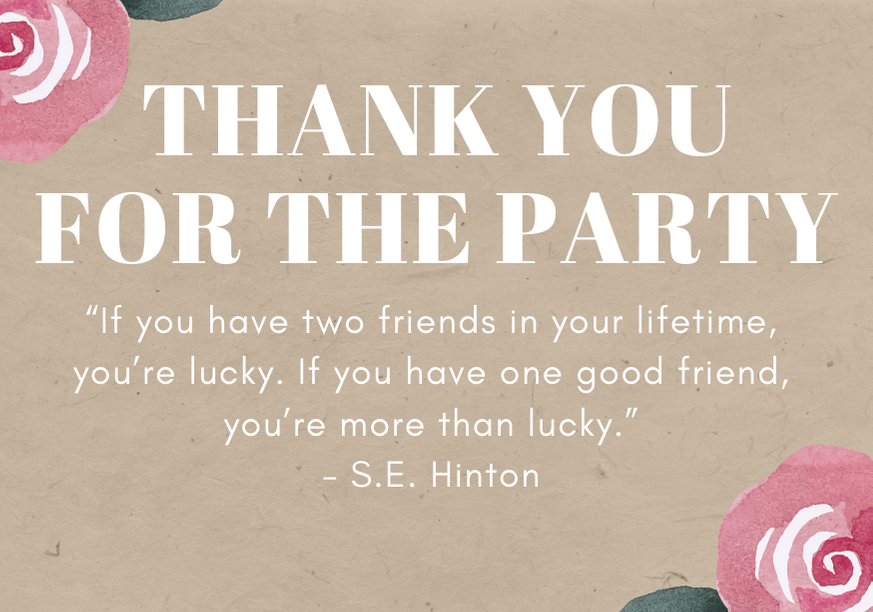 #14 Getting older can actually be fun, and you proved it by throwing me a fabulous surprise birthday party. Thank you so much for your thoughtfulness. I was really moved.
#15 I can't find the right words to thank you for your priceless surprise. It was so touching and kind. It was the best birthday party I could have ever wished for.
#16 I never understood how people could give decisive answers about which birthday was their favorite. Now I do. Thank you for the most epic surprise birthday party!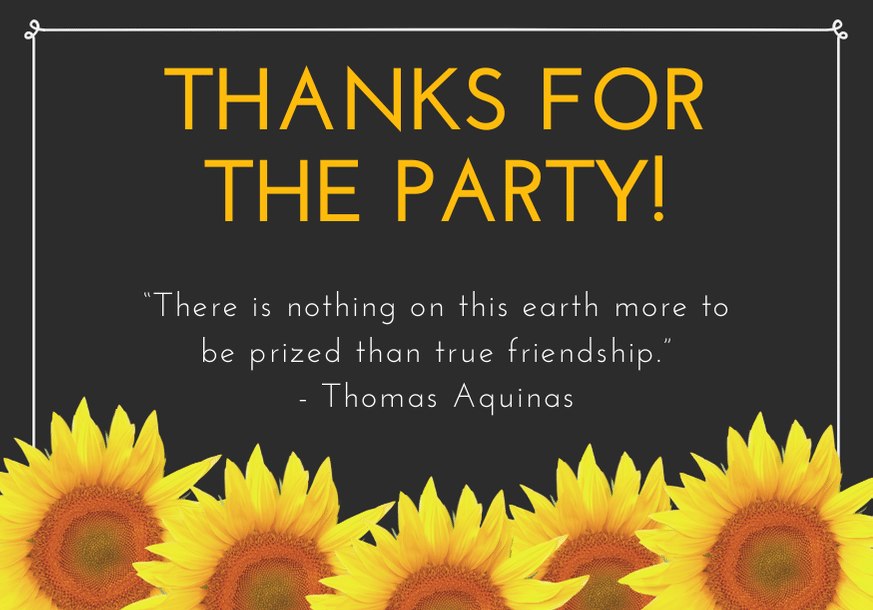 #17 It's truly remarkable to think how much work you must have put into planning my surprise birthday party. I'm so grateful for everything you did. I treasure you so much.
#18 I thought they only threw surprise birthday parties in movies, but I am delighted that I was wrong! Thank you once again for this incredible gift. It made me feel like a total movie star.
#19 I must have looked like a fool standing there and smiling ear to ear, but I couldn't help it. I've truly never been happier. And this is all because of you. From the bottom of my heart, thank you for arranging a surprise birthday party for me.
#20 Birthdays are cool, but they can never be lights-flip-on-and-music-starts-playing-when-you-enter-the-room cool. That's reserved for surprise birthday parties. Thank you so much for throwing me one. It was so much fun and I felt so special!
#21 Thank you for making my birthday so memorable. I was absolutely stunned when I walked into the surprise party. It took my breath away and I'm never going to forget that feeling. You gave me all the joy in the world.
#22 Remember how we all said we would never be too old to party? That's still true, and we rocked it. Thanks for the extraordinary birthday surprise. It was cool beyond compare.
#23 I had never felt so shocked and joyous at the same time until those lights came on and everyone was shouting and hugging me. That birthday party was a total blast. Thank you so much for a phenomenal surprise. I still can't get it out of my mind!
#24 My birthday wasn't a surprise, but that party sure was! Thank you so much for doing that for me. I had an absolute blast and it was one of the highlights of my life!
#25 I'm not afraid to say, you make Beyoncé and Jay-Z's parties pale next to the one you threw for my birthday. I'm so grateful for this fabulous surprise! I felt like a megastar!
#26 It's too bad that a day only lasts so long because I wish that birthday party would have never ended. Thank you for an awesome surprise. It will be a memory that will make me smile for the rest of my life.
#27 I've never felt richer than when I was thinking about my family and friends who threw me such a heart-warming surprise party. Thank you for making my birthday unforgettable.
#28 I can't believe how fortunate I am to have great friends who make me feel so treasured. It was an extraordinary surprise party and certainly my best birthday ever. Thank you so very much.
#29 It's all fun and games until you notice your age number climbing like a temperature gauge in the desert…and then fun and games continue with fantastic parties like the one you threw for me. Thank you for rocking my birthday!
#30 Your birthday surprise took me to a whole new level! I'm so unbelievably grateful for the surprise party you threw for me. It was so touching and it made me feel so very loved. I will remember it forever and will be thankful to you until the end of time.
#31 Take my word for it, in a few years, people will see film adaptations of the events of last night. Thank you for throwing an epic surprise party for me. As far as birthdays go, this was definitely unbeatable.
#32 You do understand that you're in for a payback, right? The nicest one possible, because what you did for me was extraordinary. Birthday parties and surprises are indeed a great mix!
#33 It was so thoughtful of you to bring my friends and family together for a surprise party. I'll never forget this birthday. I still feel overwhelmed, and I cannot thank you enough.
#34 Turns out, my birthday party came as a surprise for my neighbors as well. They might still be a little angry (just envious, really), but I had the best time. Thank you so much!
#35 I apologize in advance for bringing up that surprise birthday party in every conversation for the whole next year, but it really touched me so much. I don't think I can ever stop thanking you.
#36 You're only ever truly alive when you're jumping out of your socks because your best friends set up a surprise birthday party for you. Thank you for making me feel alive!
#37 Thank you so much for an incredible surprise party! Next year this one is going to be impossible to beat!
#38 I'm so happy to know I'm surrounded by the best people! Thank you for the nicest surprise birthday party I could have dreamed of. It was a phenomenal evening and it meant so very much to me.
#39 Are you sure "Studio 54" didn't reenact one of your parties? Because that's what it felt like yesterday. Thank you for a truly legendary birthday surprise.
#40 It's confirmed: you are the kindest and most caring person in my life. Thank you so much for throwing a fabulous surprise party for my birthday. It means the world to me!
The Most Famous Quotes to Include with Your Thank You Message for Your Surprise Birthday Party
"The moments of happiness we enjoy take us by surprise. It is not that we seize them, but that they seize us."
Ashley Montagu
"Friendship is the golden thread that ties the heart of all the world."
John Evelyn
"Some people arrive and make such a beautiful impact on your life, you can barely remember what life was like without them."
Anna Taylor
"Surprise is the greatest gift which life can grant us."
Boris Pasternak
"Each friend represents a world in us, a world possibly not born until they arrive, and it is only by this meeting that a new world is born."
Anais Nin
"If you have two friends in your lifetime, you're lucky. If you have one good friend, you're more than lucky."
S.E. Hinton
"A single rose can be my garden…a single friend, my world."
Leo Buscaglia
"A good friend is like a four-leaf clover: hard to find and lucky to have."
Irish Proverb
"There is nothing on this earth more to be prized than true friendship."
Thomas Aquinas
"Life is partly what we make it, and partly what it is made by the friends we choose."
Tennessee Williams
Please take a moment to pin this post to Pinterest.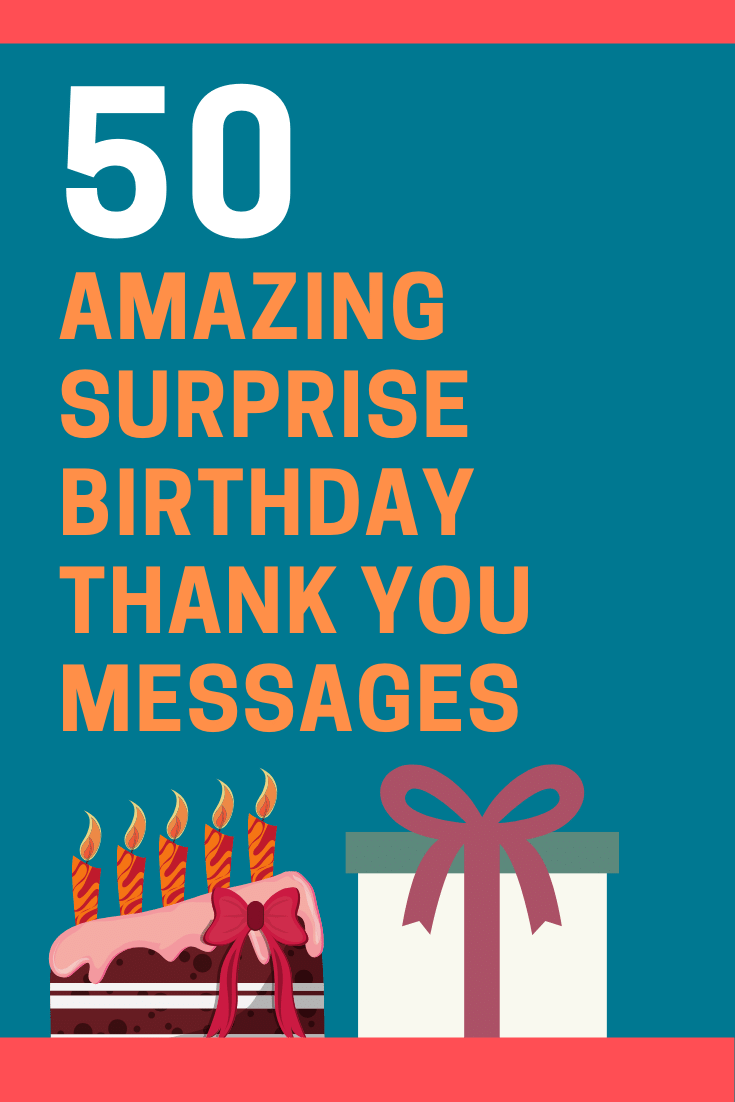 Author Biography
Keith Miller has over 25 years of experience as a CEO and serial entrepreneur. As an entrepreneur, he has founded several multi-million dollar companies. As a writer, Keith's work has been mentioned in CIO Magazine, Workable, BizTech, and The Charlotte Observer. If you have any questions about the content of this blog post, then please
send our content editing team a message here
.
---