Here is a list of 60 thank you for your hospitality messages that will be remembered by those who hosted you.
Thank You for a Short-term Visit:
#1 I would like to sincerely thank you for the amazing company and magnificent welcome into your house! It was a pleasure to be over! I loved it.
#2 I enjoyed every single moment. You are a marvel. How did you manage to do it all and make me feel so relaxed and at home at the same time?
#3 Your house is certainly a home. A true home with a miraculous host who showed me the true meaning of hospitality. Thank you, truly, thank you.
#4 Thank you for an unforgettable time. I am so grateful for your generosity in welcoming me into your home. It was simply perfect.
#5 I felt at home the moment I walked in. I know that feeling doesn't just happen. That takes a very talented and bighearted host to create such a warm, welcoming environment.
#6 I want you to understand that I deeply appreciate you. I had a very memorable time, and it was because of you. Thank you for having me.
#7 Your hospitality was truly spectacular. I would like to express, in full, my gratitude towards you for the kindness and warm welcome that I received. I will never forget it.
#8 Walking through the doors to your home was like entering a whole new world. Your hospitality creates an almost magical experience, and I cannot thank you enough.
#9 I wanted to thank you for your extreme hospitality and kindness when I was over. It was a real pleasure to be at your place. Thank you for the unforgettable memories.
#10 You are the living example of an exceptional host. I felt so relaxed and taken care of in your company. It was magnificent. Thank you.
#11 I had a tremendous amount of fun at your house. Thank you sincerely for inviting me and for the magnificent time! It was perfect.
#12 What an extraordinary standard of hospitality you uphold. I felt so honored in the way you treated me and made me feel at home during my short stay.
#13 You're a wonderful host with a wonderful house! Thank you for inviting me over and for your phenomenal treatment of me. I felt like royalty!
#14 The time I spent at your home was extremely enjoyable! I wanted to thank you for being such a gracious host. You made the occasion ten times more colorful with your very presence!
#15 Thank you for having me in your wonderful home. You have a gift for making your guests feel nurtured and so incredibly welcomed.
#16 The warm invitation to your house was so kind and did not go without deep appreciation. I hope to return the favor in the near future!
#17 I hope we can get together again as soon as possible. Your warm welcome into your abode was extremely generous and thoughtful. I wanted to thank you hugely for it!
#18 What a special time we shared together. It would not have been the same without your impeccable hospitality making everything appear effortless.
#19 Hosts with an abundance of hospitality like you are not often encountered. You were at peak pleasantness and warmth. For that, I thank you wholeheartedly. You're the best.
#20 It was a real treat to come and visit you! I hope to welcome guests into my house as you have welcomed me into yours! Thank you a hundred times over.
Thank You for a Longer-term Visit:
#1 I consider being invited into someone's home something quite sacred. I can't express boldly enough how much I appreciate you and the level of hospitality you showed me. I am deeply touched.
#2 I would like to express my utmost gratitude to you today! Thanks for your extreme and unrestrained hospitality, which you have continually expressed towards me. It really is admirable!
#3 You welcomed me into your home as if I had always belonged there. The kindness you greeted me with warmed my heart and will stay with me forever. Thank you, truly, for your graciousness and friendship.
#4 You are a warm, welcoming, and extremely friendly individual. Thank you for welcoming me into your beautiful home. My gratefulness cannot hope to be fully captured and conveyed with words!
#5 You demonstrated admirable kindness during my time with you. Your hospitality never faltered from absolute perfection. I am so grateful for all the time and effort you spent to make me feel at home.
#6 I deeply and sincerely appreciate your caring and sweet invitation to stay with you. I will not forget you being there for me and promise to do my very best to be there for you when needed.
#7 I am simply awestruck by your generous heart. You made me feel like I was at home, always, from the moment I got there. Thank you.
#8 I experienced a great deal of joy, security, and feeling of togetherness while staying at your house. You go above and beyond as a dutiful and comforting host, thank you.
#9 The way you welcomed me into your home taught me something: true generosity is real. And, you happen to be the master at it. I am so lucky to have you in my life. Thank you.
#10 Your kind gift of allowing me to stay at your house will never be forgotten. Your amazing character and compassion are simply unparalleled. Thank you ever so much!
#11 Words cannot often express the totality of emotions. I am deeply moved by how compassionately you opened your home to me. It means more than I can say. Thank you so very much.
#12 I would like to thank you from the depths of my heart for having me over for the period of time that you have. Your kindness and warm welcome were beyond comprehension.
#13 A house can certainly become a home with the right people, like you. You made me feel totally at ease and truly at home. That is such a beautiful gift you have given me. Thank you.
#14 Generous and giving people, like you, deserve to be celebrated. I couldn't be more thankful for your hospitality while I stayed at your house. I hope to return the favor one day soon!
#15 Our homes are like our sanctuaries. Thank you so much for allowing me to join yours for a little while. It was incredibly special to me.
#16 Thank you sincerely for going out of your way to allow me to stay with you. You have shown what a genuine and helpful person you truly are. Never change!
#17 Many thanks for the opportunity to stay at your house! I found it thoroughly pleasant and could not have wished for the experience to have been better. Truly, thank you.
#18 Thank you ever so much for having me over. I couldn't be more sincere when I say that you are truly one of the best hosts I have ever met. I appreciate your hospitality immensely.
#19 What an honor and a privilege it was to stay in your home. You created a true feeling of home for me with every little thing you did. Thank you for going out of your way for me.
#20 I will never forget this incredible, beautiful gift. You not only welcomed me into your home, but you made me feel like I fitted right in. I will treasure the time we spent together.
The Most Famous Quotes to Include with Your Thank You for the Hospitality Message
"Some memories are unforgettable, remaining ever vivid and heartwarming!"
Joseph B. Wirthlin
"Small cheer and great welcome makes a merry feast."
William Shakespeare
"Immensely grateful, touched, proud, astonished, abashed."
Boris Pasternak
"There are three things that grow more precious with age; old wood to burn, old books to read, and old friends to enjoy."
Henry Ford
"Such lovely warmth of thought and delicacy of colour are beyond all praise, and equally beyond all thanks!"
Marie Corelli
"There is an emanation from the heart in genuine hospitality which cannot be described, but is immediately felt and puts the stranger at once at his ease."
Washington Irving
"I would rather walk with a friend in the dark than walk alone in the light."
Helen Keller
"A day without a friend is like a pot without a single drop of honey left inside."
Winnie the Pooh
"The atmosphere breathes rest and comfort, and the many chambers seem full of welcomes."
Henry Wadsworth Longfellow
"It is an excellent circumstance that hospitality grows best where it is most needed."
Hugh Miller
"In the sweetness of friendship let there be laughter, for in the dew of little things the heart finds its morning and is refreshed."
Khalil Gibran
"Ultimately the bond of all companionship, whether in marriage or in friendship, is conversation."
Oscar Wilde
"Gratitude is the memory of the heart."
Jean Baptiste Massieu
"Of all the things which wisdom provides to make us entirely happy, much the greatest is the possession of friendship."
Epicurus
"There is nothing better than a friend, unless it is a friend with chocolate."
Linda Grayson
"I can no other answer make but thanks, and thanks, and ever thanks…"
William Shakespeare
"If you can survive 11 days in cramped quarters with a friend and come out laughing, your friendship is the real deal."
Oprah Winfrey
"Some people arrive and make such a beautiful impact on your life, you can barely remember what life was like without them."
Anna Taylor
"Let us be grateful to people who make us happy."
Marcel Proust
"A guest never forgets the host who had treated him kindly."
Homer
Please take a moment to pin this post to Pinterest.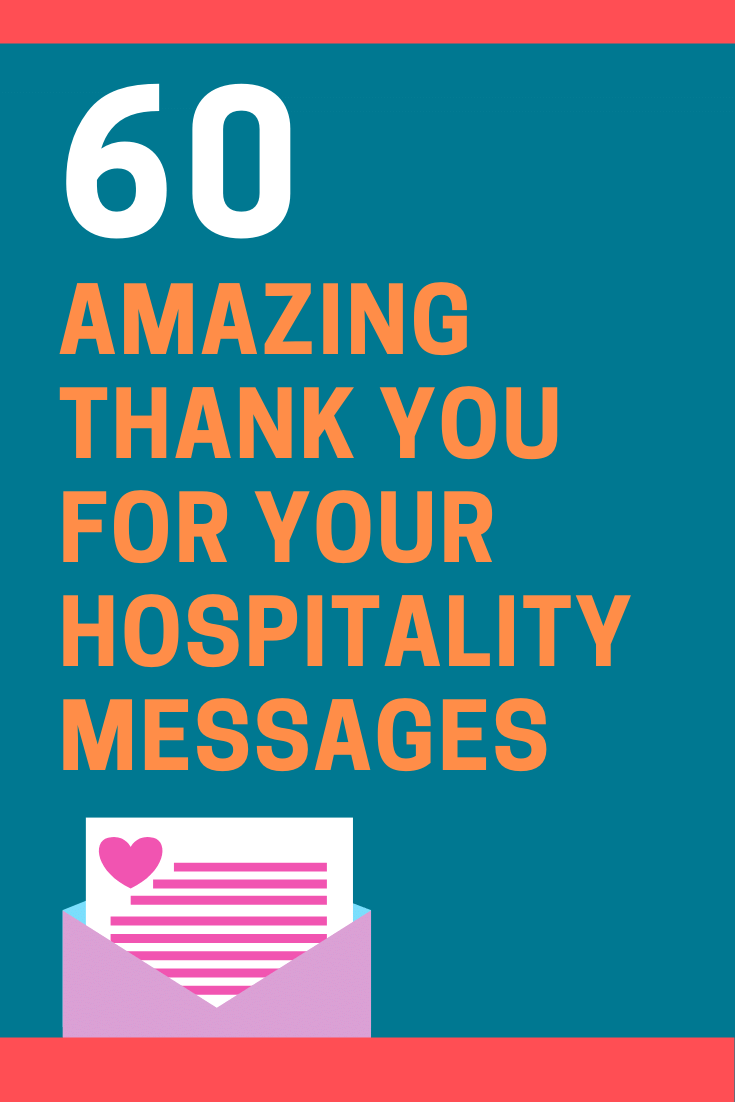 Author Biography
Keith Miller has over 25 years of experience as a CEO and serial entrepreneur. As an entrepreneur, he has founded several multi-million dollar companies. As a writer, Keith's work has been mentioned in CIO Magazine, Workable, BizTech, and The Charlotte Observer. If you have any questions about the content of this blog post, then please
send our content editing team a message here
.
---