Here is a list of 50 thank you my Mother-in-Law messages and quotes to remind her how much you love and care for her.
#1 Thank you for being the most incredible mother-in-law that I could have hoped for. I consider you to be one of my closest friends and cherish the way our relationship has become more precious as time has gone by.
#2 Thank you so much for accepting me into your family. If I ever had the option of picking out who my mother-in-law would be, it would be you.
#3 Thank you for welcoming me into the family in such an accepting and loving way. It meant a lot that you really wanted to get to know me and took a genuine interest in how I was fitting in. I love you and am thankful for all your kindness.
#4 You haven't only been a loving mother-in-law, but your wisdom has been an inspiration and an eye-opening example for both of us to learn from. Thank you for being the woman you are.
#5 You have truly made me feel as if I'm one of your own. For this, I am so grateful to you, and also for being a mother-in-law who cares so much for both of us. Thank you.
#6 We so appreciate your positive, joyful involvement in our family. We all care deeply for you and hope you feel that. The times we spend together are always uplifting, and we really look forward to your visits.
#7 I can't thank you enough for all of the help that you've given us through our time of need. I love you as if you were my own mother, let alone my mother-in-law. Thank you for being who you are.
#8 I want to extend my deepest and most heartfelt thank you for everything that you are and everything that you've done since I've married into your family. You are a mother-in-law that deserves all good things, all the days of her life.
#9 We just wanted to tell you that we all love you deeply. You have been a great influence for good in our lives and that of our children as they have grown up. Your loyalty and enthusiastic support of each one of us is deeply felt, and we cannot thank you enough.
#10 I was more than a little nervous about becoming a part of your family. Thank you for welcoming me in the way that you did, and for being a mother-in-law full of love, care, and understanding.
#11 When you are with us, it is as though our family is complete. Your calm and gentle demeanor is a delight, and your eyes radiate kindness. We are grateful that you take the time to pour your love into our lives.
#12 Thank you for everything that makes you, you. As a mother, you nailed it, and as a mother-in-law, you have been a glorious sight in my eyes. Thank you for being such a treasure in our lives.
#13 You've always been there any time we've ever needed anything. I long for the day when I can return the favors to you, my mother-in-law, and my second most favorite person out there. Thank you for being an amazing mother-in-law.
#14 Your life is an inspiration to me. You are a wise woman, and your advice is something I genuinely seek. You have always been there when I have needed some answers. Thank you for sharing so much of yourself with me.
#15 Thank you for teaching me so many ways to create an inviting and loving home. You have willingly shared your recipes and homemaking skills with me. With my busy schedule, this has been incredibly helpful to me. I am grateful for it all, but most especially, I am grateful for you.
#16 As far as mother-in-law's go, you've got to be the best there could be, and I am grateful. Thank you so much for being a loving and caring addition to my life.
#17 I truly consider myself a member of the family, and that is thanks to your loving and open heart. You have raised a good, solid man, and I am happier than I ever dreamed I could be. You have helped to make him all he is today, and for that, I will forever be grateful.
#18 I am so proud to have you as my mother-in-law. You have been a caring mother to my husband, and your love and commitment to our family's wellbeing is such a gift to us.
#19 I know my husband deeply respects and loves you, and it is easy for me to see why. You are a remarkable person, and I feel privileged to have been able to spend more time with you recently. Thank you for sharing so many wonderful stories and encouragement from your own happy marriage.
#20 Thank you for the loving and warm relationship we've developed that some might consider uncommon for in-laws, and for being a source of joy to your grandchildren.
#21 You are a talented and resourceful mother-in-law, and I deeply appreciate all that I have learned from you. Thank you, too, for sharing all the stories of your son's childhood with me. It has meant so much to hear how loved he was and how you nurtured him into the adorable man he has become.
#22 I hear a lot of jokes and people complaining about their in-laws. I'm convinced that they do that because their mother-in-law isn't you. I'm so lucky and thankful for you!
#23 We hope you enjoyed joining us for our family vacation. It was a joy to have you with us, and we are thankful for all the memories we were able to make together. We laughed so much over the last week and shared many fun activities. We really are one big happy family!
#24 Thank you for taking me on a lovely daughter-in-law date. I enjoyed myself so much and was excited that we have so much in common, especially the love of your dear son. I hope this is the beginning of many more good times together.
#25 I was quite in awe of your amazing achievements, but having got to know you, I see your love and compassion for people around you. You encourage and reach out to so many people, and I am thankful that you reached out in love and warmth to me too.
#26 Thank you so much for all your help this week. It was such a gift that you took charge of meals and laundry, took the kids to their activities, and generally held down the fort. I can never thank you enough for your kindness and for stepping in to lend a hand. Thank you again!
#27 The deeper in love I become with my spouse, the more thankful and appreciative I am toward you, for raising such a perfect and loving person. Thank you for being who you are!
#28 Thank you for all of your kindness and generosity toward both of us while we get ourselves settled. You're the mother-in-law that everyone always hopes for.
#29 Your participation in our wedding was the stuff of legends, and we couldn't have gotten it all together without you. Thank you for all of your help, and for being a mother-in-law that puts the rest to shame.
#30 All of your advice, support, and love have never been lost on me. Though you are my mother-in-law, I have grown to love you every bit as I do my own mother, and I thank you for our relationship. I love it when we get chances to spend quality time with you, and I wish we could do so more often.
The Most Famous Quotes to Include with Your Thank You Message to Your Mother-in-Law
"A mother-in-law's praise says more in a woman's favor than anything else in the world."
Caroline Pafford Miller
"A mother gives you a life, a mother-in-law gives you her life."
Amit Kalantri
"Anything is possible when you have the right people there to support you."
Misty Copeland
"Friendship is the golden thread that ties the heart of all the world."
John Evelyn
"Behind every successful person, stands a very successful mother-in-law."
Lou Holtz
"When you have a wonderful mother-in-law who takes sides with you in squabbles with her own daughter – that's something."
Lou Gehrig
"A true friend is someone who thinks that you are a good egg even though he knows that you are slightly cracked."
Bernard Meltzer
"Let us be grateful to the people who make us happy; they are the charming gardeners who make our souls blossom."
Marcel Proust
"Friends are those rare people who ask how we are and then wait to hear the answer."
Ed Cunningham
"Each friend represents a world in us, a world possibly not born until they arrive, and it is only by this meeting that a new world is born."
Anais Nin
The Best Bible Verses to Include with Your Thank You Message to Your Mother-in-Law
Proverbs 27:17
As iron sharpens iron, so one person sharpens another.
Romans 1:12
That is, that you and I may be mutually encouraged by each other's faith.
Ecclesiastes 4:9-10
Two are better than one, because they have a good return for their labor: If either of them falls down, one can help the other up. But pity anyone who falls and has no one to help them up.
Proverbs 31:31
Honor her for all that her hands have done, and let her works bring her praise at the city gate.
Romans 12:5
So in Christ we, though many, form one body, and each member belongs to all the others.
1 Corinthians 13:13
And now these three remain: faith, hope and love. But the greatest of these is love.
Galations 6:2
Carry each other's burdens, and in this way you will fulfill the law of Christ.
Romans 12:10-11
Be devoted to one another in love. Honor one another above yourselves. Never be lacking in zeal, but keep your spiritual fervor, serving the Lord.
Philippians 1:3-5
I thank my God every time I remember you. In all my prayers for all of you, I always pray with joy because of your partnership in the gospel from the first day until now.
Proverbs 27:9
Perfume and incense bring joy to the heart, and the pleasantness of a friend springs from their heartfelt advice.
Please take a moment to pin this post to Pinterest.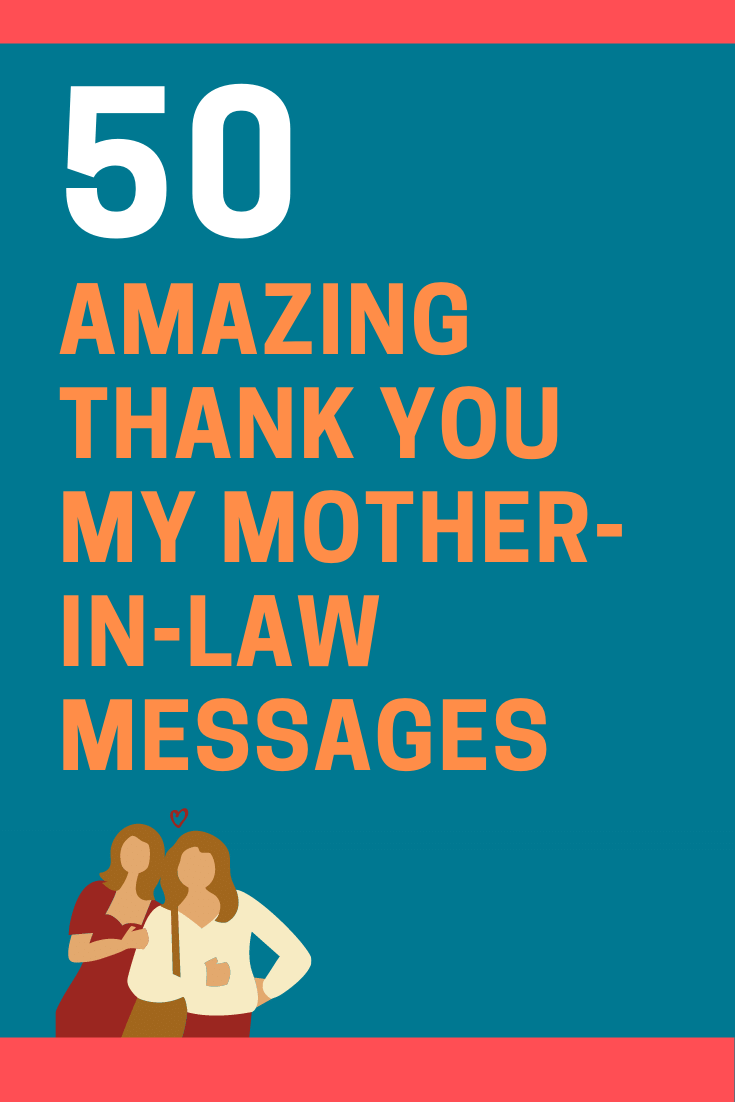 Author Biography
Keith Miller has over 25 years of experience as a CEO and serial entrepreneur. As an entrepreneur, he has founded several multi-million dollar companies. As a writer, Keith's work has been mentioned in CIO Magazine, Workable, BizTech, and The Charlotte Observer. If you have any questions about the content of this blog post, then please
send our content editing team a message here
.
---